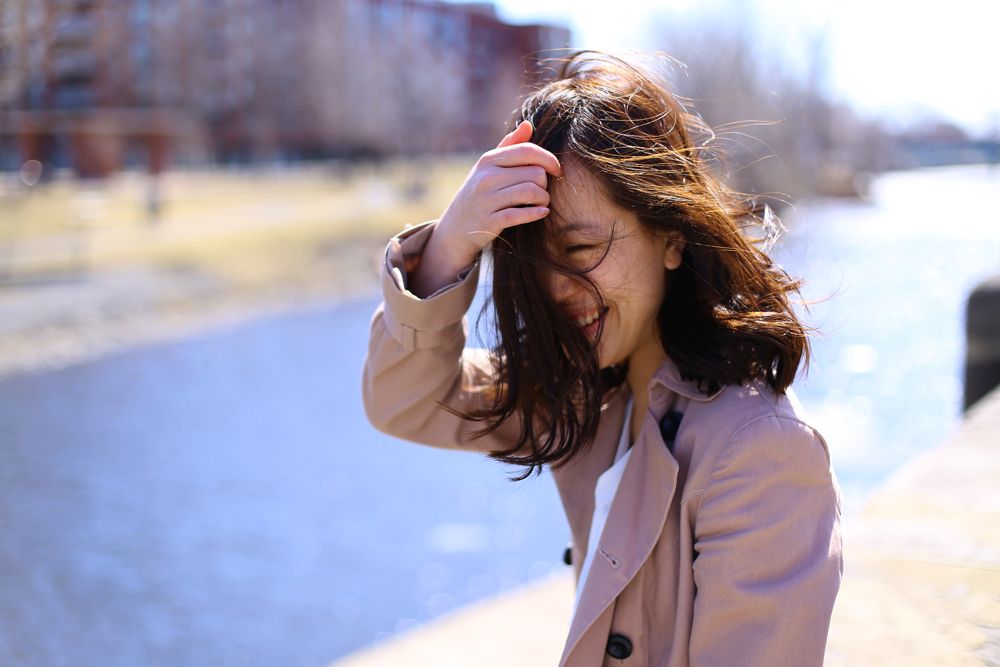 Just a quick blog post here. It's finally warming up in Montreal! People were wearing skirts with short sleeves and bare legs over the weekend and it wasn't even THAT warm. I guess we're all eager beavers when it comes to bringing out our summer wardrobe. It's been so long since my last outfit of the day. I have to confess that my wardrobe is becoming boring-er. I used to love colors and patterns but nowadays, I always default to neutral and plain designs. Maybe it's got something to do with age and the work place...
This is a typical outfit that I'd wear to the office. The skirt is probably too short but I like breaking zi rules (hehe).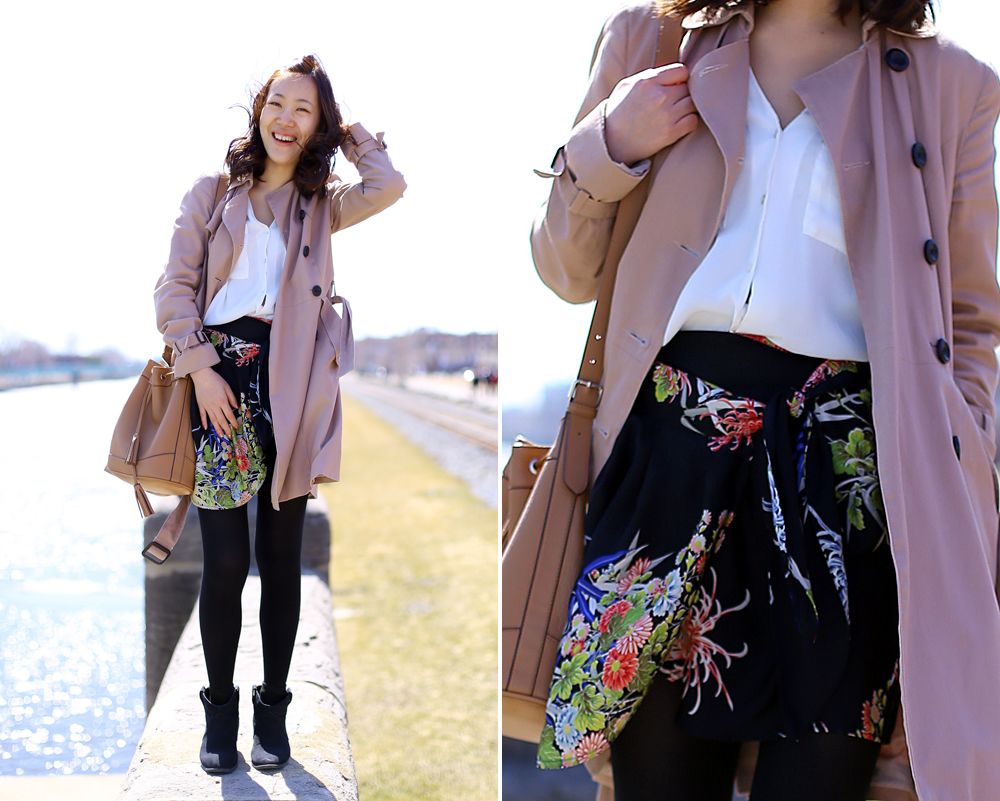 Trench coat: ASOS
Blouse: H&M
Skirt: Zara
Bag: Old Navy
Over the weekend, Miss Adri and I did a lot of walking in preparation for our trip. She showed me a great overhead passage way that's right above a train track. There were two men taking portraits while busting out all kinds of gang signs. I later made Miss Adri pose with a gang sign. Please message me for a copy of ghetto thug Adri.
It was SUPER sunny and windy that day which made it hard for us to shoot. We realized that by using the sun as a back light even when it's high up in the sky, we were able to get a dreamy effect.