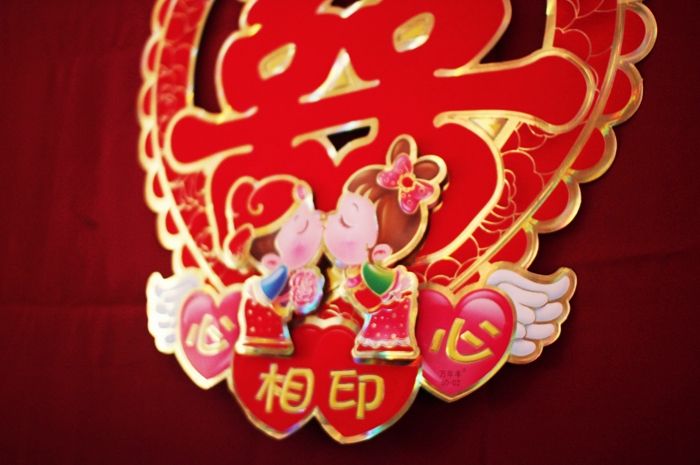 On Sunday, I got the chance to photograph my friend's friend's wedding. I've never been to a wedding before, let along a traditional Chinese one so it was a whole new experience for me. The best part has got to be the door games, when the groom and his men try to get into the bride's house by completing challenges set up by the bridesmaids. Since the bride is my age, things got wild quite quickly (think: semi-nudity and lots of physical contact).Other than the door games, there were all kinds of delicious food, I think I ate 3 times before the actual reception -drools- I'm getting hungry just thinking about it.

It was my first time shooting a wedding and I never gave much thought to it before but oh boy is it exhausting to shoot from morning till night while lugging heavy equipment! I have a new found respect for wedding photographers. I woke up at 5:00 am to get ready for the big day and I was assigned as the morning photographer (other photographers were joining us at night) so I wanted to capture everything single detail during the day time. I was really energetic for the first 5-6 hours and slowed down a bit till 4-5pm. By 7pm (when the ceremony was taking place), I was so tired that I ended up with a bunch of blurry photos and I had no more energy to dodge the army of relatives blocking my shots.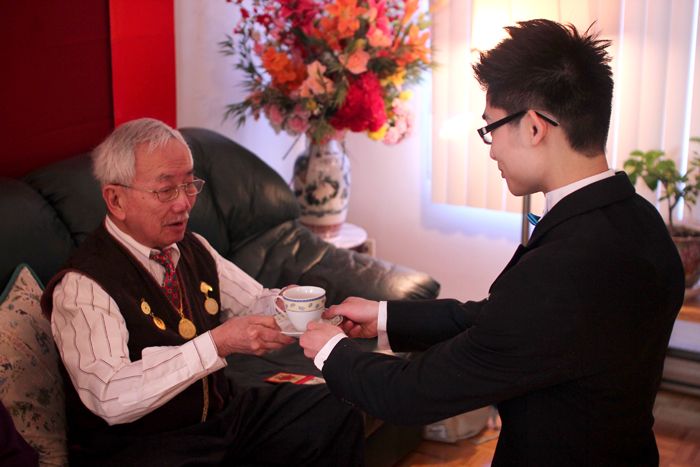 There were too many tea ceremonies in this day to count but I decided to post this picture because grandpa's outfit is pretty cool. Just look at all those medals! I have no idea what they're for but it's stylish~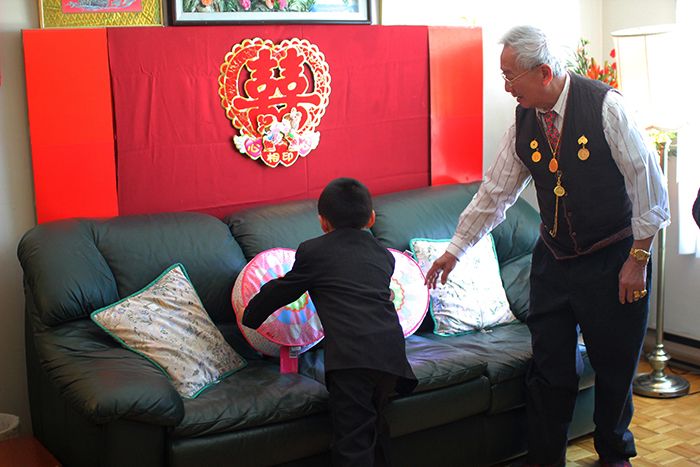 The cute ring bearer putting the pillows back on the couch after the tea ceremony.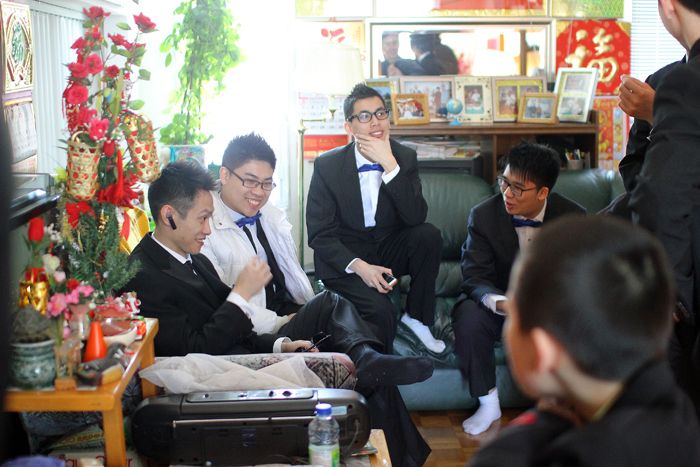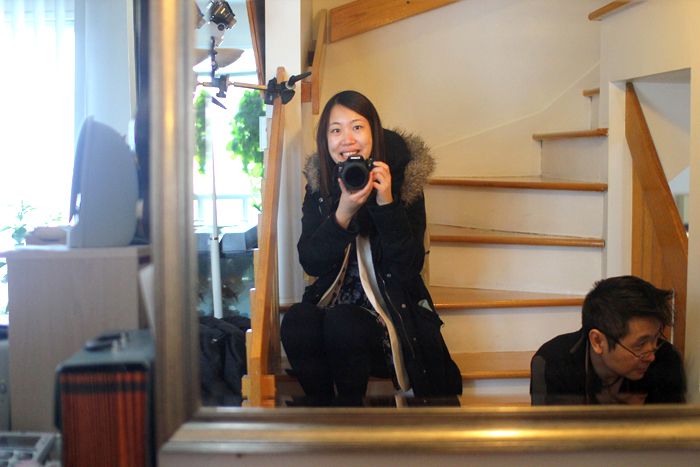 I was assigned to photograph the groom's side so while the boys get ready, I sneak a selfie while nobody's looking ;-P
Cheers to Jessica and Allan!
C'mon boys, there's another round of nasty concoctions! Drink up or we we'll have to freeze to death outside the bride's house!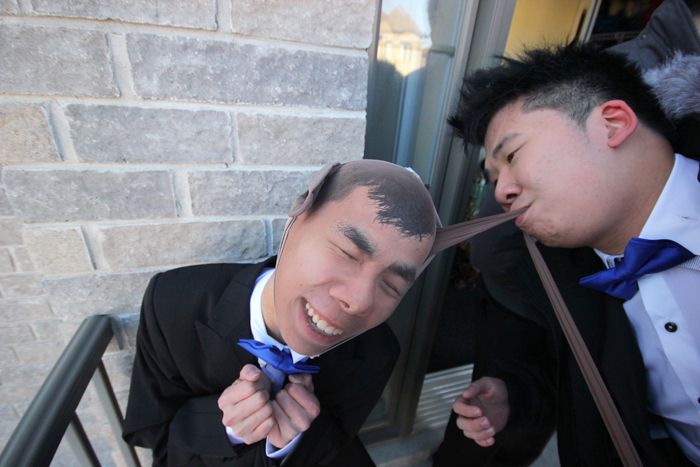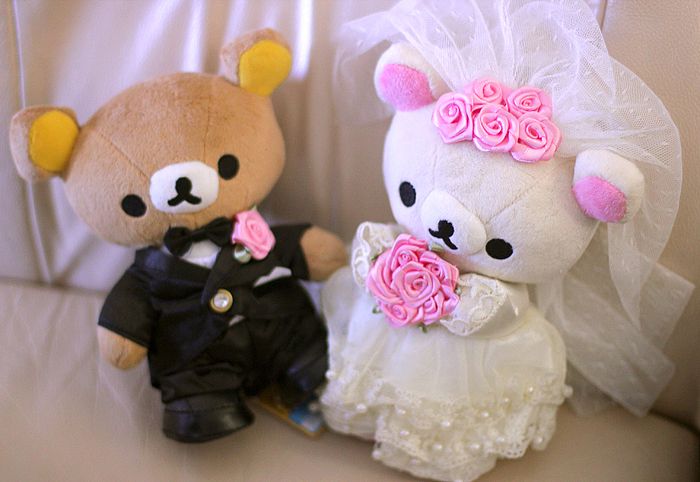 It is customary for the bride's family to give the bride golden jewelry as part of her dowry. In Western culties, dowries are a thing of the past and often associated with having to "pay the groom's family for taking the bride". In Chinese tradition nowadays, it is more about providing the bride with the necessary material things to start her new life.
Of course you can't keep the ancestors out of the party!
All that food for the ancestors! What happens to all that food? Does it get thrown away? I'm not sure...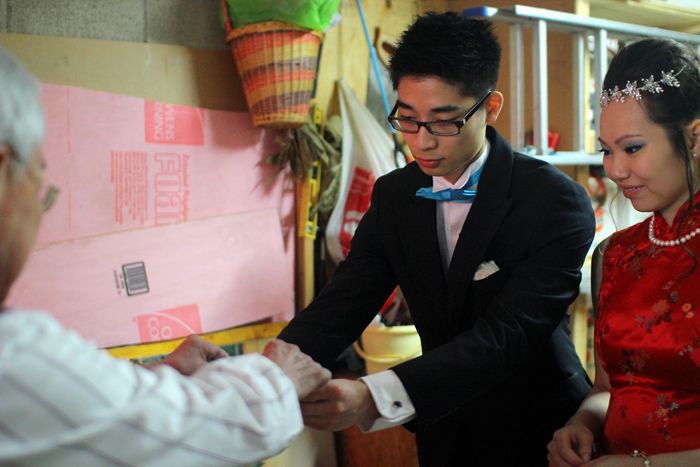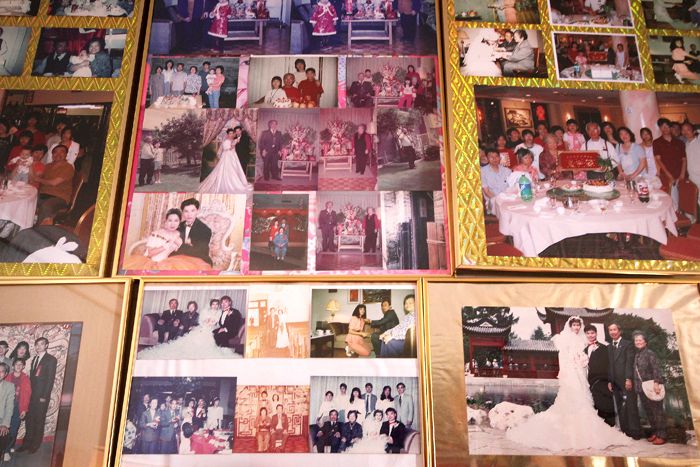 Hopefully one of my pictures will be framed *wishful thinking*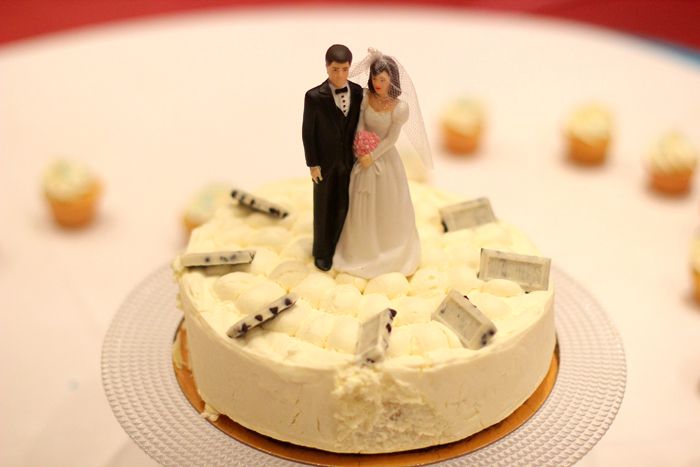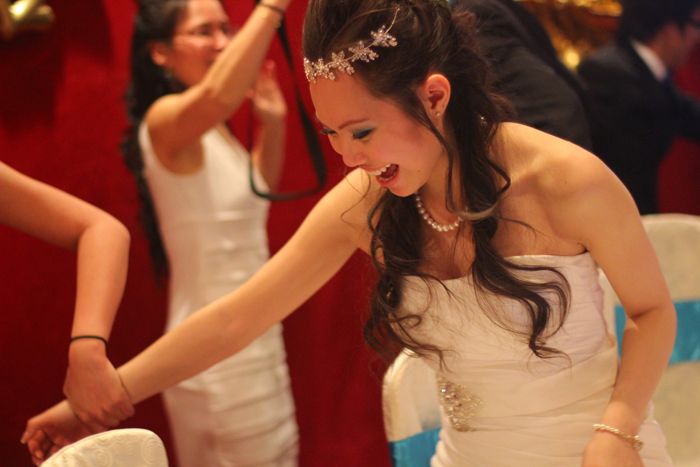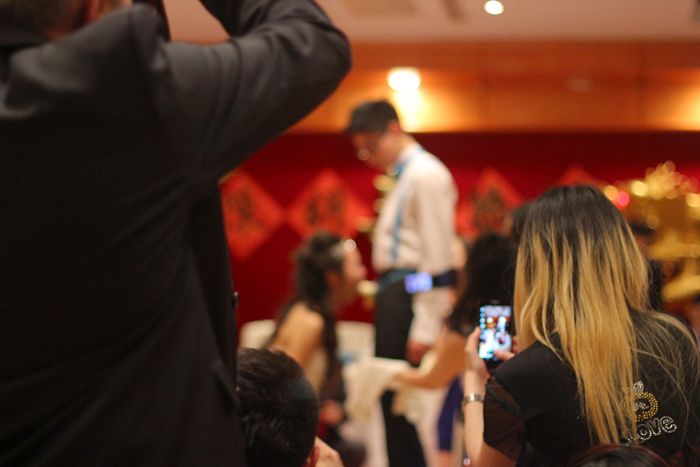 I'm trying to keep my blog suitable for all audiences but you can see what types of wild games they had. Let's just hope that the number of cameras shielded the relatives' eyes.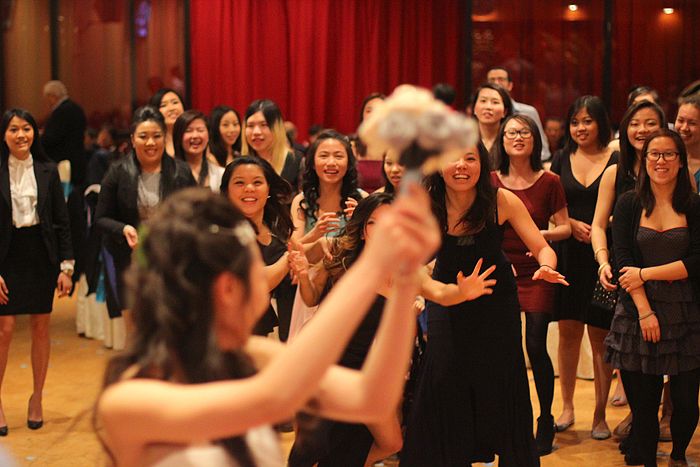 The bouquet toss looked like the zookeeper throwing meat to hungry lionesses.
Ending the night with a dance and a kiss~
All in all, I feel blessed to be given the chance to photograph such an unique wedding. I learned so much and I made new friends. As a wedding photographer, you must be able to direct the bride and groom so that they strike the poses, be able to create a comfortable atmosphere for everyone around you and be invisible at times so you don't disturb the people around you. It was certainly hard for me to strike a good balance but I strive to improve every time.
All pictures are shot with a Canon Rebel T2i, Sigma 10-20mm f4-5.6/ 30mm f1.4 and Canon 50mm f1.4. Thank you Niv and Lily for letting me borrow your equipment ^___^Y