Yesterday I passed my road test on the first try WEEEHEEEE! Starting now, watch out for a panda on the road hehehe! I was so nervous the night before that I couldn't sleep.
I was scared of failing the test because that meant having to renew my learners license, to retake the test and re-book a car TT__TT. When we finished the session, the evaluator turned to me and said: congrats! I wanted to jump out of my seat from excitement! I'M FINALLY FREEEEE! Before I learned to drive, I was too scared to drive and I kept dragging it on and on until last year.
What pushed me to finally start my practice lessons is when I got refused for a summer job that I had wanted. They asked me if I had a car and I said no (I couldn't even drive...) and they instantly refused me : C
After work, Lily and I met up to celebrate my license with some yummy spring rolls :-P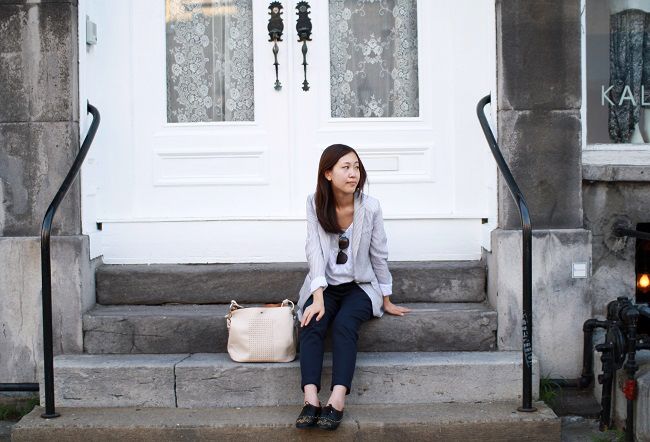 It seemed like yesterday was one of those days where everything goes right and all the heavenly forces are on your side : ) Lily and I just had to take stroll in the beautiful Old Port to enjoy the weather.
Since I had my camera, it only meant one thing: OOTD TIME!

Thank you Lily for taking my OOTD pictures : )
Pants, shoes, white top: Zara
I'm wearing my new blazer and bag from Zipia. Recently, I bought some items from Zipia but I was so disappointed at the quality of all the items that I don't think I will buy from them ever again. Zipia prices have raised sky high yet they use cheap materials and horrible sewing techniques. This blazer particularly is made of the thinnest material (so fragile that I feel like I shouldn't stretch too much or else it will rip).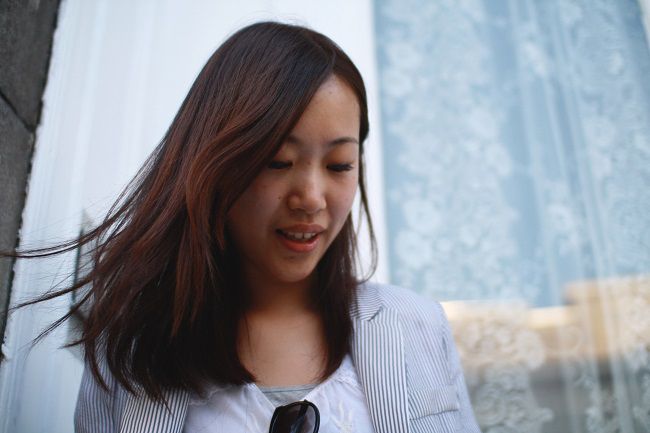 LONG luscious lashes. Oh how I wish they could last forever! I'm planning a lash review at the end of this month to document the falling process of my eyelash extensions.
Until then, I shall enjoy every single eyelash and mourn the falling of each passing lash ;___;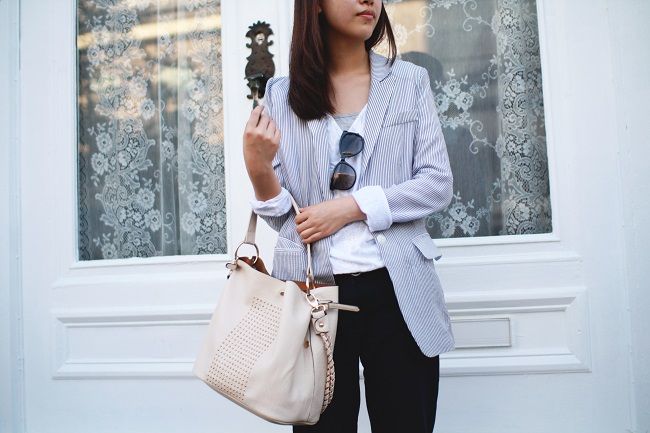 My favorite color combo: beige, white and blue : D These 3 colors will ensure that you always look clean and fresh : )
I've always wanted to sit in a pretty terasse during happy hour with a drink in hand while chatting with girlfriends. Once I graduate, I shall do all of these grown-up things!
Some restaurants that Lily and I are dying to try out this summer!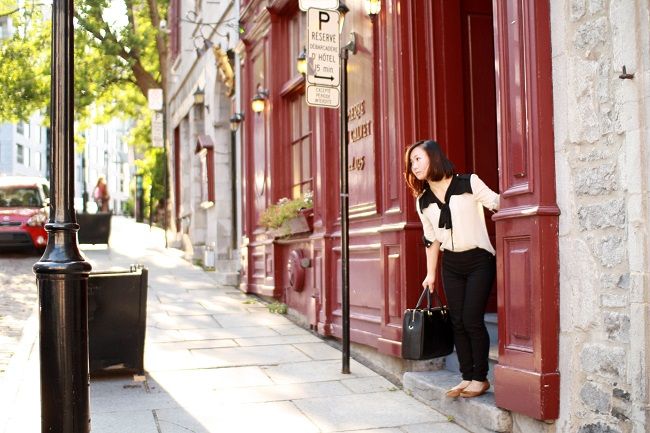 We found a street with gorgeous golden light shining through trees so I made Lily take her OOTD there : - D
Lily had an orientation at the hospital where she works so she also dressed work appropriate . Lol most of the OOTDs that I post this summer are all work appropriate outfits : P I sure am getting old.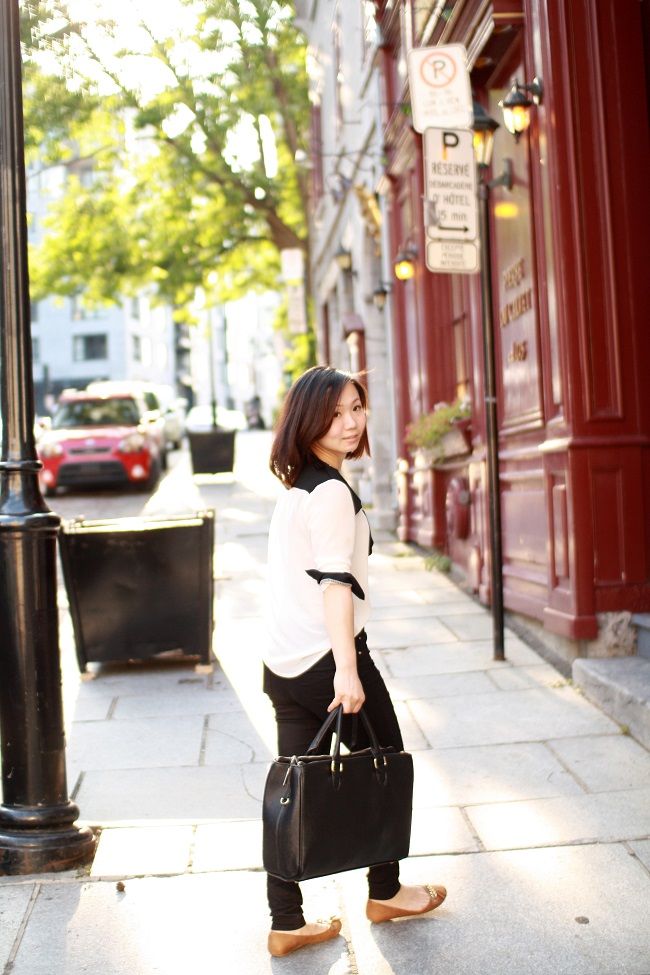 I'm loving Lily's monochrome look!
I feel bad for the horses that carry these carriages and I hope they are well treated

*secretly wants to ride one which is why I wish they are well treated*.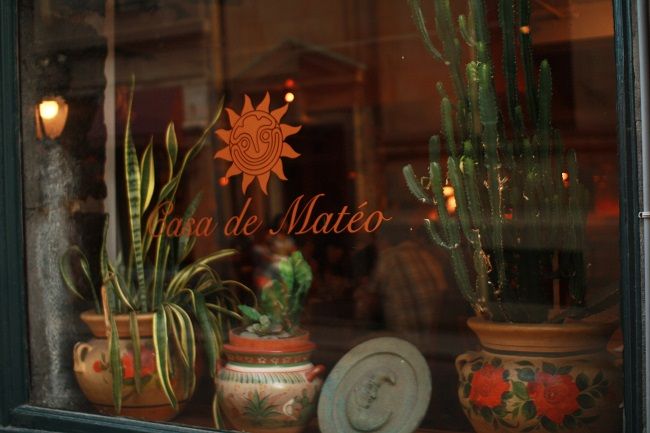 Cute mexican restaurant in the Old Port which reminds me that I really want to see the colorful houses in Guantajuato.
I used to dislike the Old Port because it was always packed with tourists but now I love it.
I like feeling like a tourist in my own city :-P Sometimes, we take beautiful things around us for granted and fail to appreciate them because they are always there.
Another beautiful summer day has passed. This year's winter has been way too long, gotta enjoy the golden light for as long as possible!