7070 Avenue Henri Julien Montreal, QC H2S 3S3
Adrienne
and I met up on Friday after a long and arduous week at work. Nothing like some fresh fruits & veggies to re-invigorate our senses! Jean-Talon Market is much bigger than
Atwater Market
. Since we got there a bit later, some of the stalls were preparing to close. Despite that, there was still alot of hustling and bustling going on!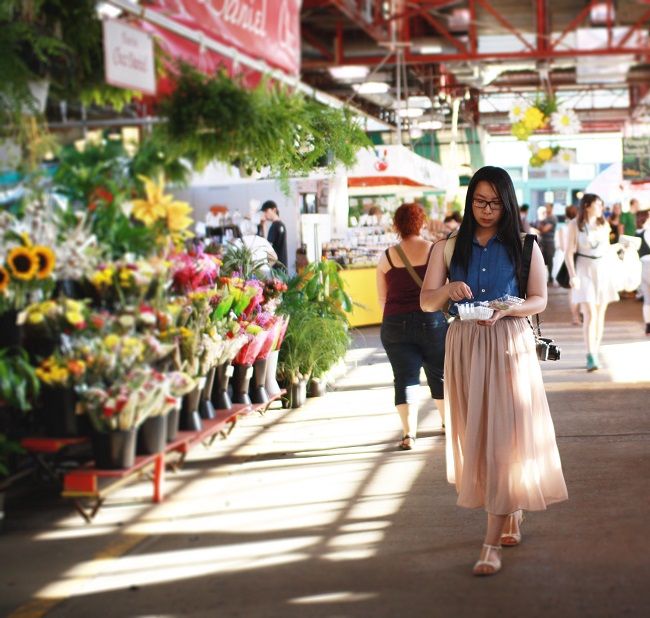 We wanted to take more pictures at the market (cue OOTD time!) but the number of curious eyes intimidated us.
One thing's for sure, you won't be finding any vampires in the farmer's market : )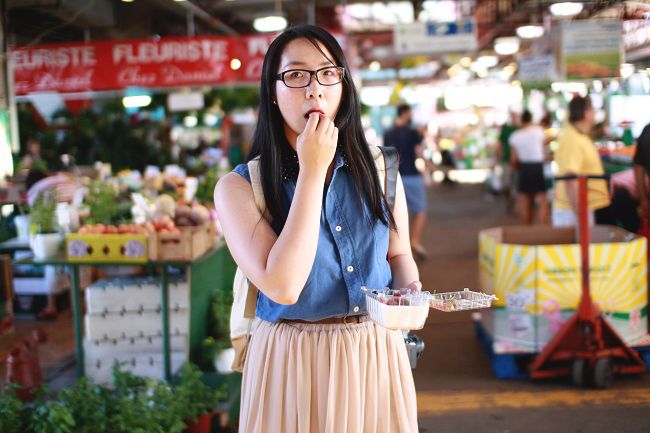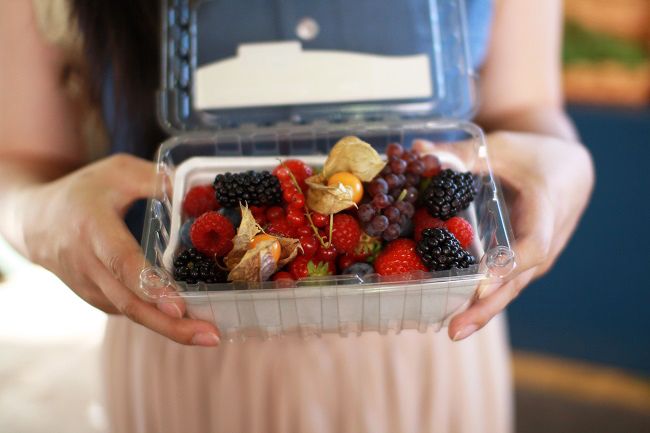 A box of berries for only 3.50$! It made us feel less guilty for devouring a smoked meat poutine later on that night haha X-P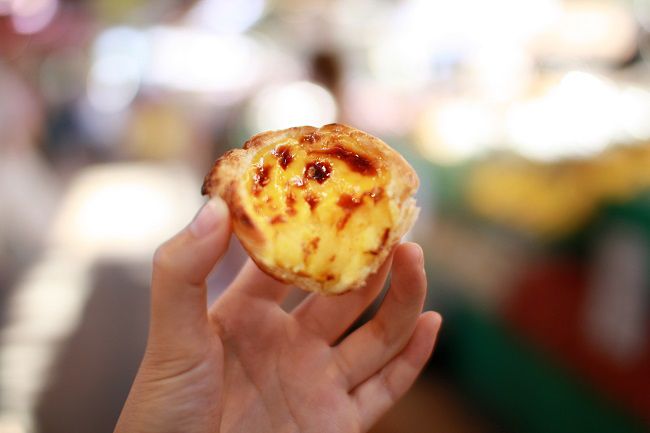 Delicious egg(?) tart! I have no idea what it really was but it was delicious! Oh the sweet buttery taste and the crispy flaky crust~
Adrienne and I always wished that when we become fully grown adults with plentiful bills in our wallets, we would be able to buy our groceries at an open-air market (instead of the super market).
But before that happens, we'll have to satisfy ourselves by snacking on the free samples BWUEHEHE *runs away*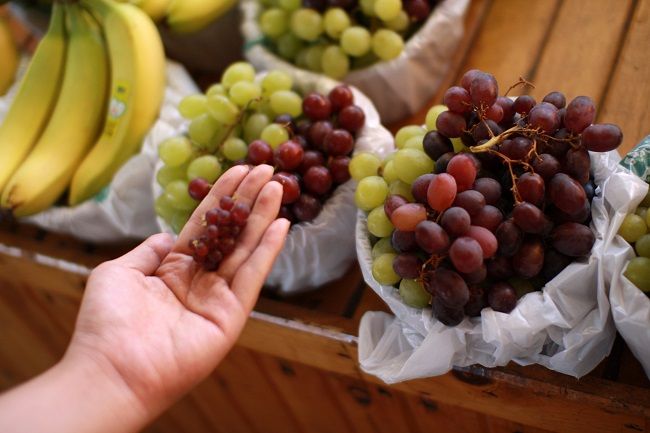 Baby grape and mama grape :-D Look at the size difference! We weren't quite sure how to eat the baby grapes, one grape didn't quite deliver the amount right of freshness and eating three at a time guaranteed that we ate some stem too (maybe pulling it one by one? but that's time consuming -GLOMPS EVERYTHING-).
After Jean-Talon market, Adrienne and I walked all the way to downtown and took many pictures =P
So many pictures that I had to split this post in two!