Hey guys, it seems I am on a blogging roll! Three posts in a week VAT?!
Today I went hiking with Monkey to get some fresh air! I haven't hiked since winter break and my general exercise routine is close to zero so I was huffing and puffing the entire way up.
I took my 85mm f1.4 lens out for some pictures. Since it is a portrait lens, it wasn't the best option for landscapes but I managed to stitch pictures together with the Brenizer effect to get nice scenery with bokeh :)
This has got to be one of the steepest trial I've climbed (nothing will beat that snowy ski slope we had to climb in my nature hikes gym class back in Cegep). We climbed mount Orford, I remember we climbed it back then too but climbing in summer is different from winter .____. Damn those swarms of flies and mosquitoes that clouded over us!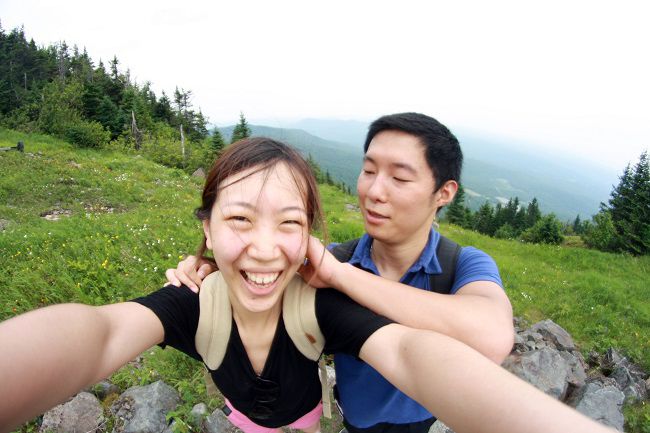 WOOHOOO ALMOST TO THE TOP! Feeling proud of my "accomplishment" :-P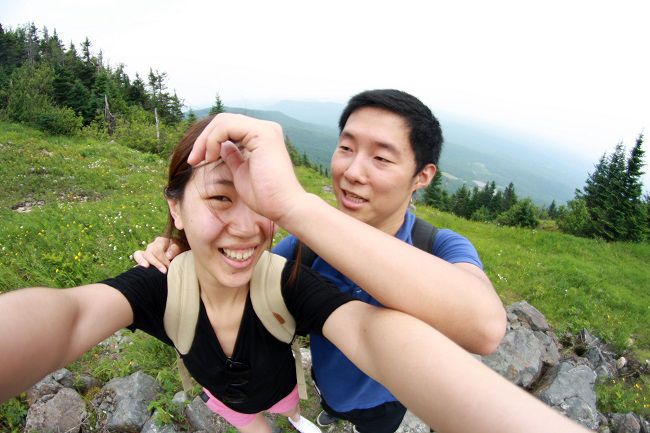 Monkey is disturbed by my messy hair flying everywhere =P
The view was superb! Being out in the nature feels so fresh! I still prefer hiking in fall because the leaves are so pretty and the weather feels less humid.
The view was really gorgeous and we ate lunch at the top of the mountain. The view was really nice and the day was cloudy and breezy, perfect for hiking I say!
It is way past my bed time now so I will go to sleep!