Today, I wanted to talk about the topic of fear. In particular, the fear of failure.
Growing up, I was always the shy child, that child who liked to play alone in her corner and who didn't like to stand out. I also loved to draw and art class was always the highlight of my day at school. By high school, I started to draw manga and deep inside of me, I wanted to become a manga artist. I loved drawing so much that I would refuse to hang with friends during the summer to draw. When my friends asked me about my manga, I was afraid to show them. I feared that what I created wasn't good enough for others. I kept telling myself: when I am better, I will show the world. Ultimately, my fear of failure was so big that I told myself: "Look you're wasting your time doing this, your style of drawing isn't that great and you're already too "old" to become a mangaka". And I stopped drawing. Looking back, I'm quite amazed by my dedication and hard work. I don't think I have had that sort of dedication for anything else. If I hadn't feared so much, I would've reached high. Fear only holds you back from success and fulfillment. Even though it's easier said than done, sometimes our imaginations make things seem worse than they actually are!
Presently, my manga-drawing ambitions have faded away, but a new ambition is slowly making its presence felt within me. This time, I won't let fear chase away my dreams : )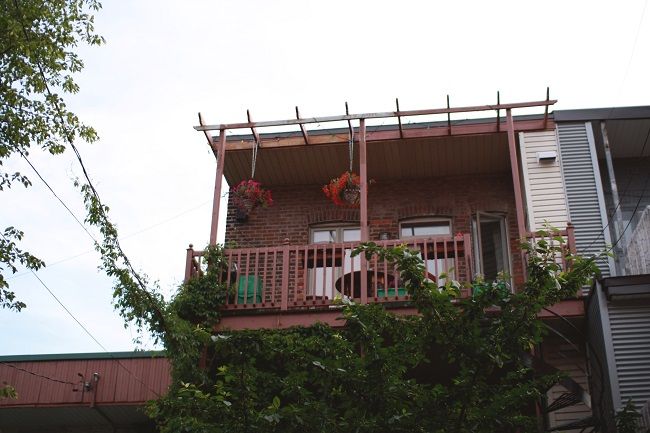 I want to develop my photography skills, I love how photography enabled me to see things from a different perspective. Before I started my blog, I thought Montreal was a very boring city. I always went to the same places and did the same things. Now, because of my blog, I have been discovering little hidden gems in this vibrant city. Photography has enabled me to search for beauty & character in all things and places, even if they're not conventionally beautiful.
Not an exciting OOTD but I really like the tulip-shaped sleeves of my blouse : P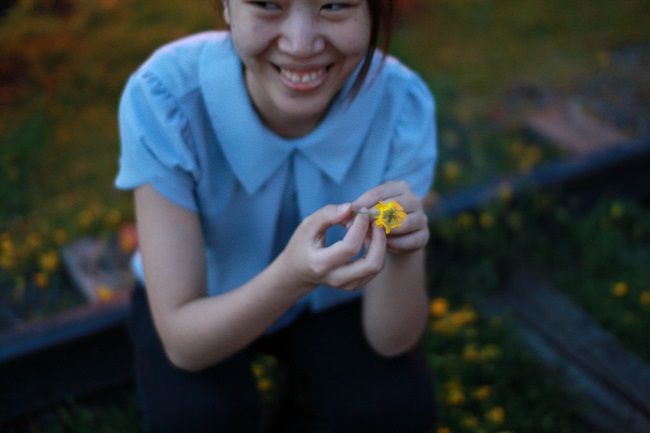 Looking happy before we realized that mosquitoes were devouring us aliveeeeee >:O
Last weekend, I went shisha smoking with some friends and we had so much fun taking silly ass pictures =P Among the bajillion silly ones, I took this picture of Niv. Doesn't she look mysteriously beautiful?
I was hanging out with my friend Tracy last week, we were window shopping when all of the sudden she felt a weird thing on her foot. No idea how she broke her sandal but it was so funny that I had to capture it on a photo!
I am planning on blog-sploding the coming month so hopefully you guys will look forward to my posts!