This post is a mish-mash of random outings and pictures:
433 McGill St Montreal, QC H2Y 2H1
We were both disappointed that we couldn't travel this summer so instead I told her to imagine that we were in England eating fish and chips... she did not approve of my suggestion and it made her wanderlust even worse X-D HAHA!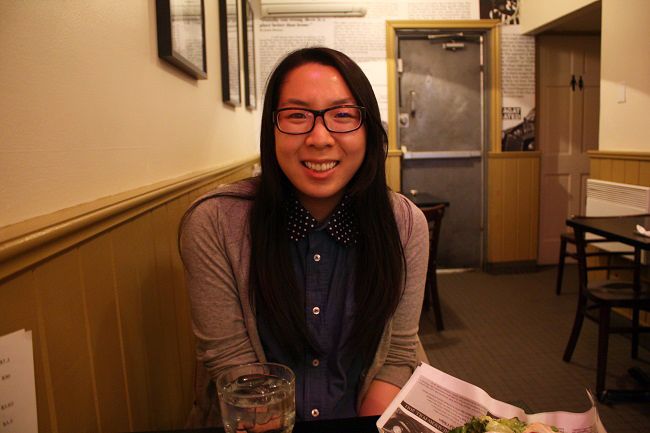 Looking happy in the presence of food! GREASY, TASTE-BUD-EXPLODING FOOD!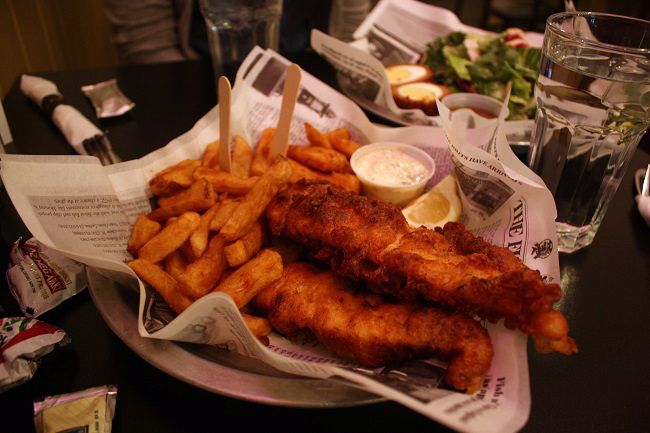 Once, my friend said: "With Lena, you have to ask permission before eating 'cause she needs to snap pictures first!" We got some fried sole with garlic sour cream batter(?)

Can't remember 'cause I ate it so quickly, I was starving!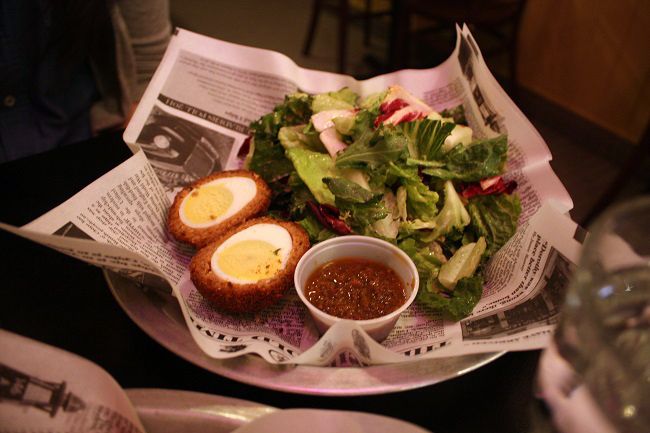 For the first time in my life, I ordered salad on the side whereas Adrienne got scotched eggs. I had a feeling that all that oil needed to be neutralized with some fresh greens. We were happy that my "food wisdom" came to use huehuehue~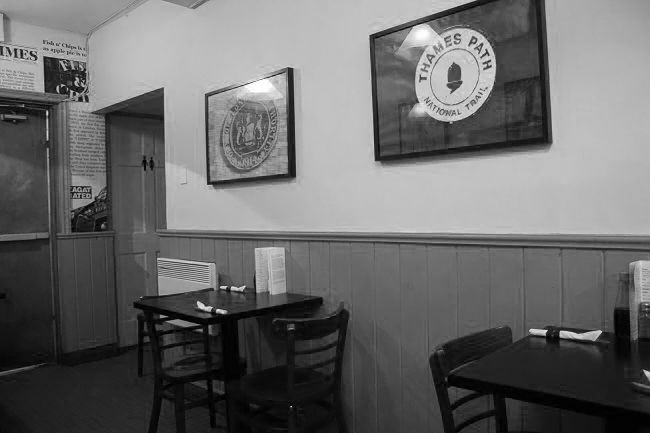 Now the pictures switch to black and white because our conversation turned to a down-side. Here is when Adrienne and I discussed about our looming futures and greatest fears!
After eating, Adrienne and I walked around a bit in the old port. We frolicked in an art gallery and this painting caught my eye: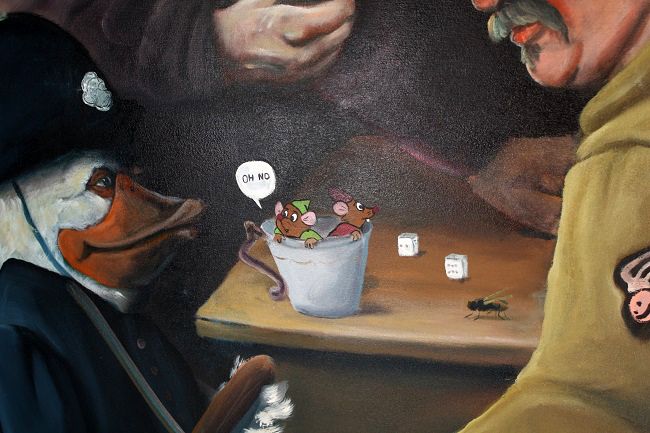 This is probably how every freshly graduated/soon-to-be graduate student will feel like in the real world one time or another: trapped by big guys! This is how I feel right now. Having some experience in a real work place has shown me some really ugly sides of human nature. Everyone is stepping and stabbing on each other when they get the chance. I really don't understand why people don't work together in certain situations that would benefit everyone? Wouldn't our work place function so much better? I actually feel like I'm in a kindergarten due to the way some of these grown ups treat each other...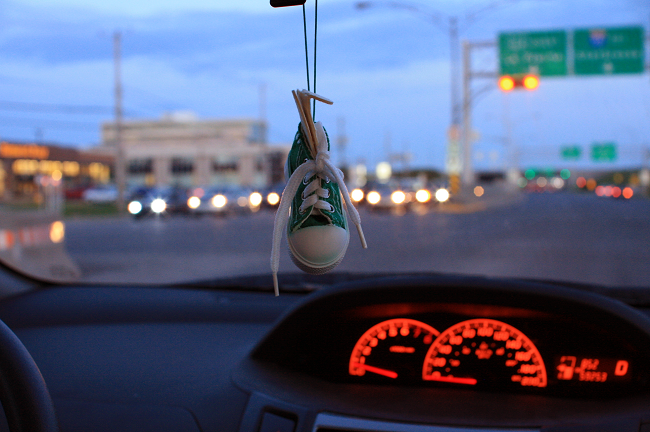 I've decided to cultivate my photo skills in my free time. I've been dedicating all my time to work the past 2 months and haven't felt any fulfillment : C
I got my Sigma 30mm f1.4 lens back from the repair center. It definitely takes sharper pictures now but the autofocus has a lot of trouble detecting people! I had no problem taking pictures of food or clothes but when I tried taking shots of my friends, half of the pictures turned blurry : I
The other day, I left work a bit earlier to explore the city and take some photographs. I wanted to see a special installation but they removed it *I'M SO SAD* Instead, there is a new installation. It was cool but not nearly as cool as the previous one TT___TT -so sad...-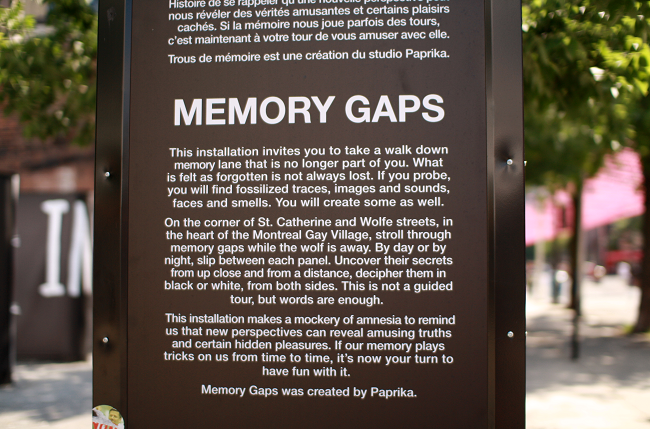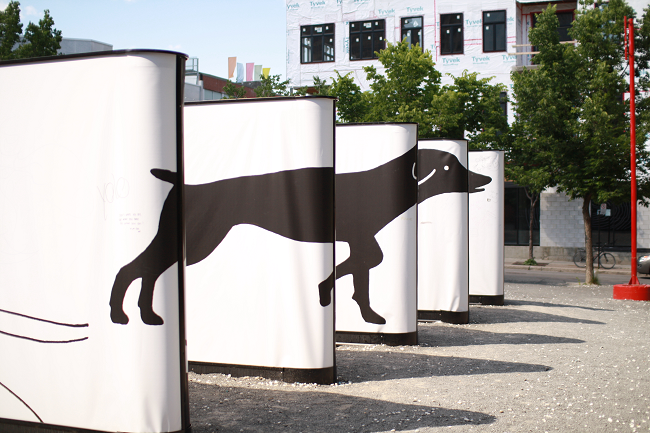 Pink balls in the gay village : )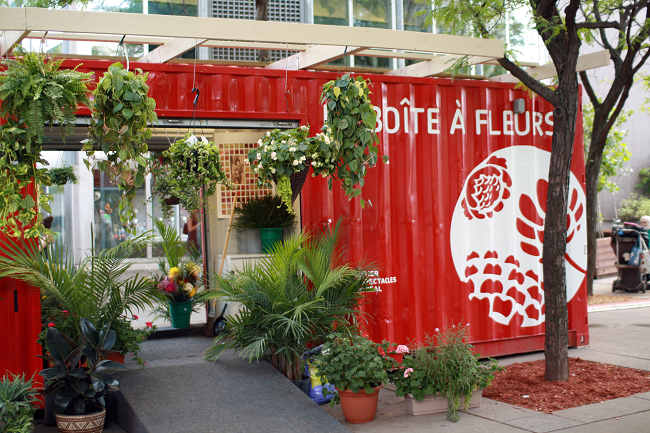 Adorable flower shop near Berri metro station : )
Here in Quebec, we have 2 consecutive long weekends, so hopefully I'll be able to post more in the next couple of days : )