It is summer and most of my friends are travelling to exotic places but what do you do when you can't travel to exotic places? You use your imagination to travel in your own city; to discover another facet of a familiar place :)
Now that I've gotten used to my work schedule, I actually have some energy to hang out after work! I dragged Monkey to my favourite gelato place on Bernard street~
HEHE I know I just did a post about office fashion but my department is very casual and since I don't have a lot of office clothing, I succumbed to wearing my usual laid back clothing :P
The other day, I overheard some girls on the bus talking about their clothes shrinking in the wash. The girl apparently bought a size L just so the sleeves wouldn't shrink but it did!
Due to the state of our fashion industry that relies heavily on cheap materials and labour, I am starting to understand it wasn't my mom's fault that all my clothes ended up shrinking in the washing machine!
And all those years I blamed her for ruining and stealing my clothes D; *guilty*!
There is a lovely flower shop with beautiful bird cages, I was almost gonna buy one right on the spot but Monkey convinced me out of it : [

There is also a really nice Korean restaurant (catered mainly to westerners) called Omma right on the corner and they had the best sole filet with wasabi mustard sauce! So good! Unfortunately the day I went there, I didn't have my camera so no pictures : c
Chambray shirt: Japan
Jeans: Forever21

Lately, I really like classy and clean styles but baggy clothes will forever have a piece of my heart because they are just so comfortable <3
Dolce & Gateaux is a new bakery/gelateria that opened on Bernard street (seems like frogurt is out and gelato is the trend this year in Montreal). I ABSOLUTELY LOVE THEIR PISTACHIO GELATO! *does weird moaning noises* We travelled far to get me some in my belly!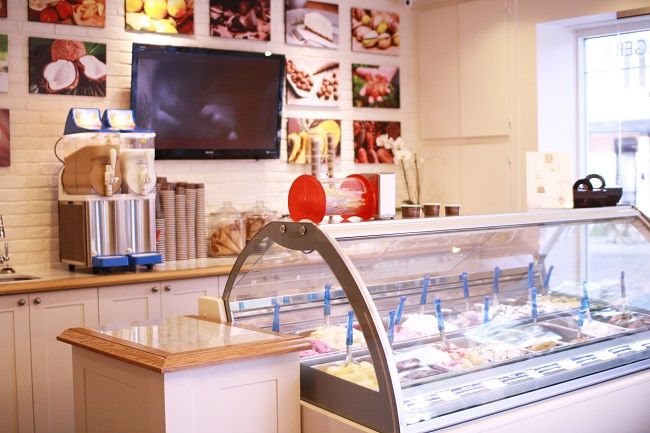 They are also opening up a smaller store in Bonaventure and I can't be more excited! Monkey thought the pistachio icecream was too rich (too pistachio-ey) tasting. How is that a bad thing : O ???

I didn't take any pictures of the gelato 'cause I devoured it too quickly hehe *___* Roasted Montreal has a nice review with lotsa drool-worthy pictures of their gelatos! If you love a good pistachio-tasting pistachio icecream : )
Perhaps you guys have noticed a difference in my pictures cause *DRUMROLLLLLS* I BOUGHT A NEW LENS!
A month ago, I sold my nifty fifty (50mm f/1.8 II) on Kijiji because I thought the focal length wasn't too useful for me and I had a hard time focusing (most probably due to my camera body). I did some research and figured that a 30mm would be better all-purpose lens. I read quite some good reviews about the Sigma 30 mm f/1.4 and bought it on an impulse late at night (when most of my impulse shopping happens lol)! The reviews said the lens gets soft at wide aperture but it does its job well enough for me : )
I love the vibrant colors : ) No post processing required! I think I have acquired a new fondness for autofocus because manual focusing is damn hard on my rebel body ;___;
These pictures are all raw from the camera, I didn't have to adjust the lighting at all and I really like the soft and bright look!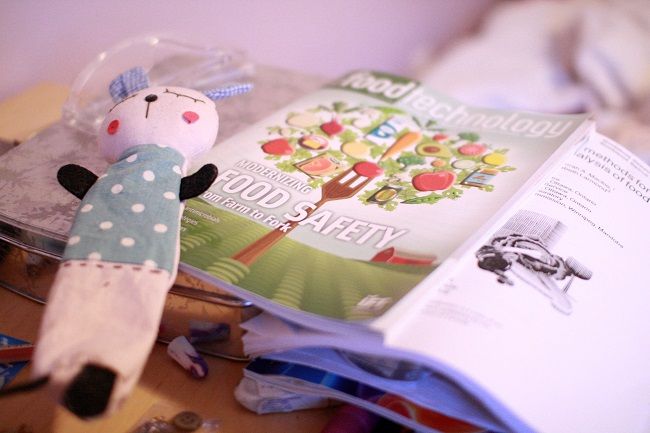 My desk is super messy and good thing the bokeh hides my messy bed haha =P
I was standing not even a meter away and I could capture the entire frame the way I wanted : ) This lens definitely beats the nifty fifty I had before (not as sharp but nicer).
HAHA Even though I am on a shopping diet, I've been buying way too many camera equipment that it off-sets my diet ;___;
I am so excited to take more pictures on the weekend and share them with you guys : D!!! Heeeheeeheee