Yesterday was my high school friend's birthday celebration; we ate poutine and played board games just like in the old days! It was in high school that I first started to get interested in photography and documenting my life through pictures. Our group of friends had a photo blog where we shared our inside jokes and I took charge of taking and posting the pictures : ) I can't believe it's been 5 years already since the end of high school! Just a few moments ago, I was making a list of the things I wanted to accomplish in 5 years (which included some very grown up career goals) and I thought: I'll have plenty of time! But before I know it, I'll be 27!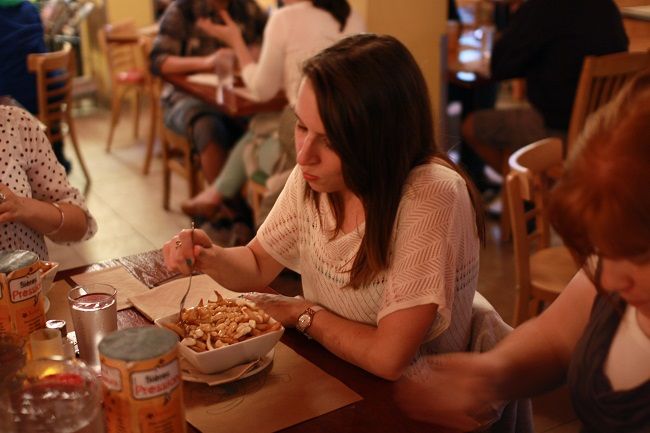 The birthday girl is a big poutine lover, after all who can resist delicious fries dripped in gravy and cheese?!?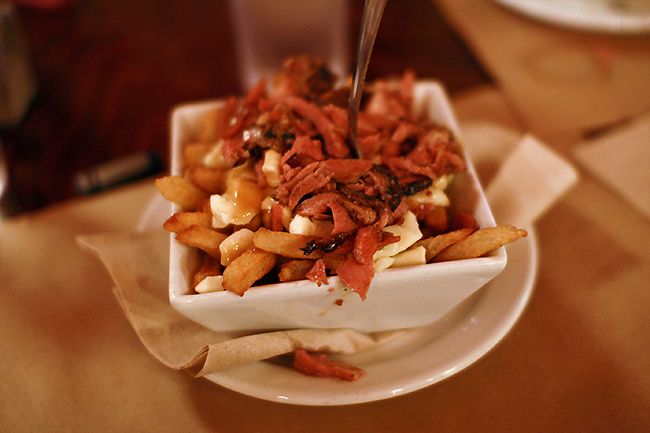 My smoked meat poutine! Usually I find smoked meat poutines too salty but this one was the perfect combination of flavours!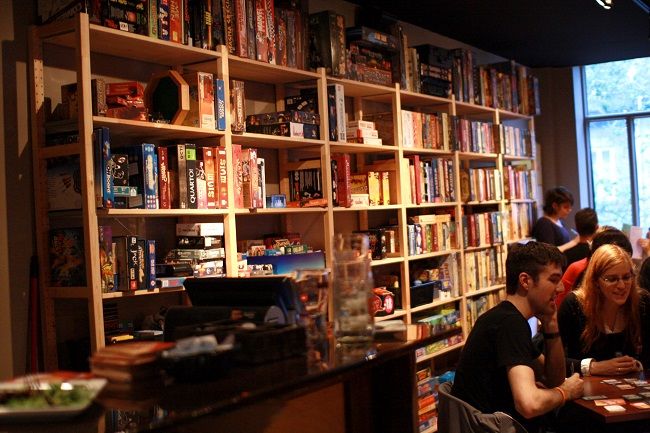 My friend kept raving about a bar called Randolph on St-Denis. At Randolph, you pay 5$ for entree fee and you can play board games for as long as you want. They also have food and drinks (the drinks are a bit pricey imo) and a library of over 1000 board games! The staff is friendly and knowledge-able about the games and they teach you games that are super fun! We played many games but our favourite was a drawing game! It was such a fun night! The atmosphere is nice too because everyone around us was having a jolly time!
2041, Rue St-Denis Montréal,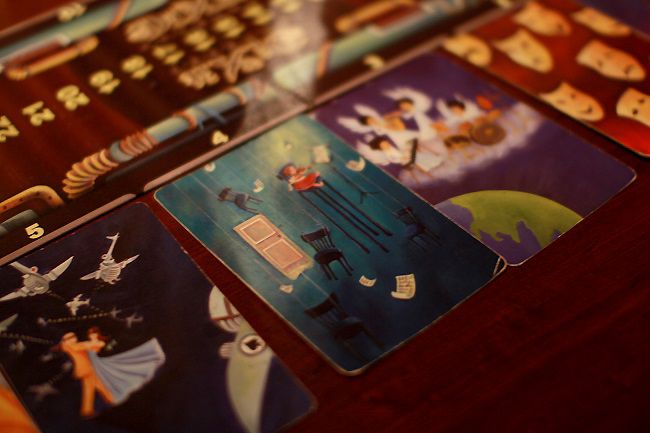 This game Dixit had such pretty cards! Even though the game wasn't that exciting, I really enjoyed looking at the pretty cards!
The potions sounded cool so I got a stamina potion. Next time, I wanna try coffee or chocolate with alcohol!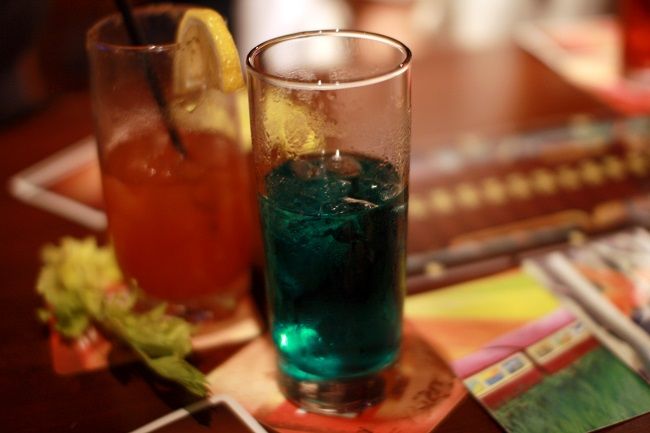 My stamina potion looked pretty but it ended up tasting like melon flavored mouth wash .____.;;; BLEHHH!
This place is super fun and I recommend everyone (who is over 18) to try out if you live in Montreal or come for a visit! I am not the type that gets overly hyped for board games but I had such a fun time! There are so many different types of games that you're bound to find one that you like!