All my life, I've been following a safe path set for me by my parents without questioning. The path goes something like this: get into a good school, get good grades in school, graduate from school, find a good job, climb up the career ladder, find a (rich, tall, good-looking) partner, get married, get kids and settle down. Lenapanda is an obedient daughter so she never defied her parents and also because she thought it was what she wanted.
I didn't mind working a job I didn't like as long as I could make money to live a comfortable lifestyle. However, my thinking started to change when I went to Japan this winter break. I have mentioned that it was my dream to go to Japan ever since I was a teenager. Saving money has never been my forte but I was determined to go to Japan last year. Accomplishing my dream was such an incredible feeling, no amount of money could buy this feeling!
After the trip, I worried a lot about internships and finding a job after graduation, so much that I cried many times at night. Worrying to this extent for something that is not my dream... it made me feel depressed. But this must be normal right? Everyone goes through it I tell myself.
When I look at the peers around me, sometimes I think: "How happy are these people? Are they doing the things they want? Or are they just trying to make a living because that's the safest choice."
I have a big dream that I've always been scared of even imagining because I thought it was too grand. But as time goes on, I feel like reaching towards my big dream. Maybe because my trip to Japan has given me a bit of courage to question where I wanted to head with my life.
On a lighter note, I went to an acapella show on Sunday to support my friend Kevin. We met during my Greek Mythology summer class and I promised him that I'd attend one of his shows. Even though the show was so close to finals and I was hesitating whether I should go or not, in the end I'm really glad that I went! Seeing talented and passionate people always makes me happy : )
I dressed up for the show so ofcourse I forced Monkey to take an OOTD >:D bwuahaha!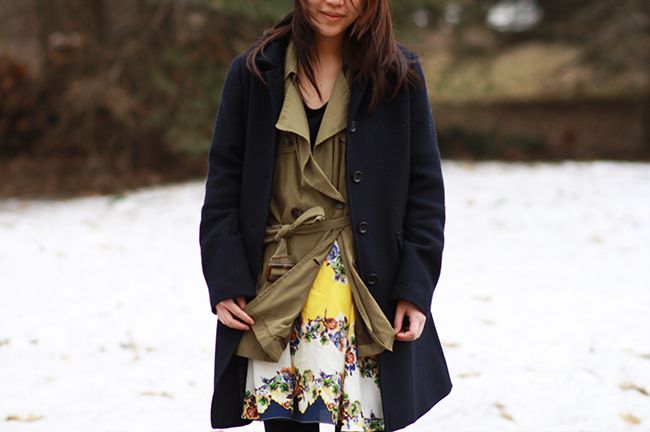 Navy jacket: Muji (Japan), Olive jacket: Zipia (2.5 years ago)
Flower skirt: G-market

Because I'm only working with 15 pieces this month, I had to resort to more creative ways of dressing. Hence, I'm wearing 2 jackets, I think this trend has been pretty popular for the past few seasons. I think it's a great alternative to wearing a chunky sweater!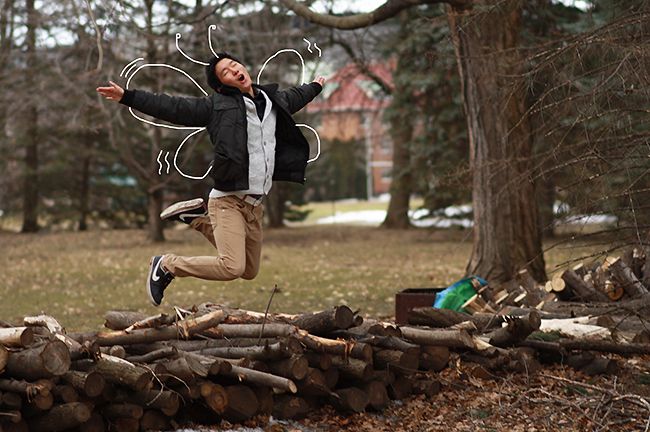 Monkey copying my jumping pose lol :-P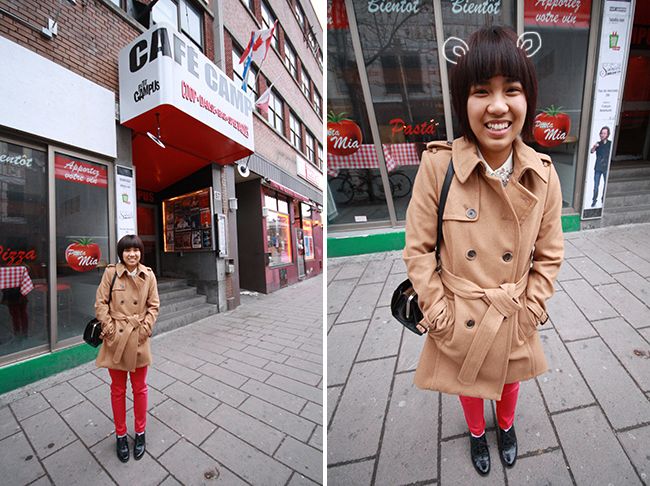 The show was at Petit Campus, Coco and I got there an hour early because we're so timely lol! I'm lucky to live with fashionable housemates: Coco has the trendiest clothes! She's also an incredible cook and it's thanks to her that I've been able to make my own dishes ;-D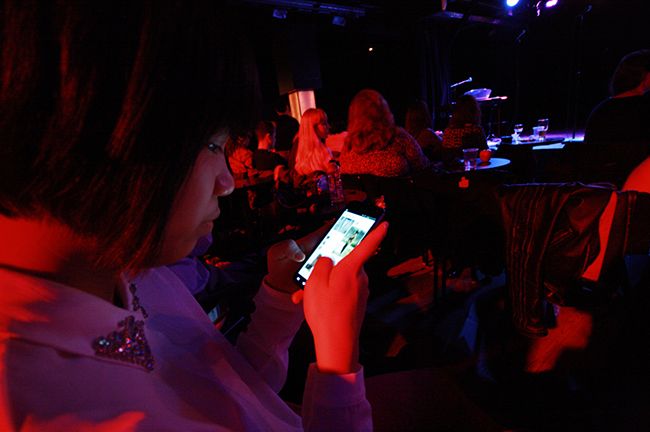 Coco jumped on my fashion diet bandwagon after I told her that I was doing a fashion diet. While waiting for the show to start, she was online shopping X-D Our diet is ending in 2 weeks so she's already planning on what to buy HAHA!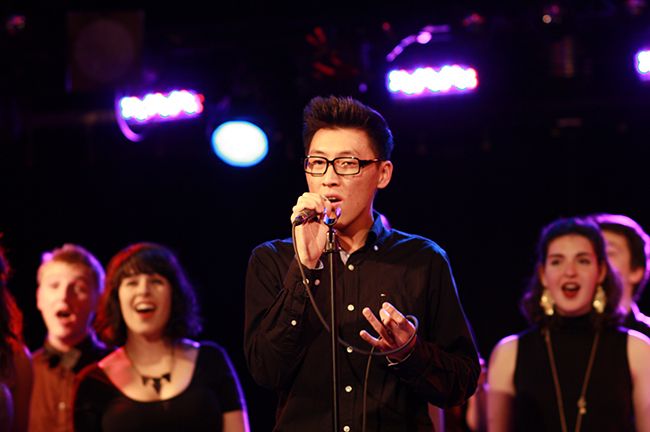 Tonal Ecstasy was totally awesome! Before the show, I jokingly said to Coco that I should start an acapella group with bad singers but we harmonize each other in a way to make it sound good. Coco looked doubtful when I told her of my plan. At the end of the show, I told her that I don't think my plan will work out : C Monkey and I will just accept the fact that we're bad singers -sigh-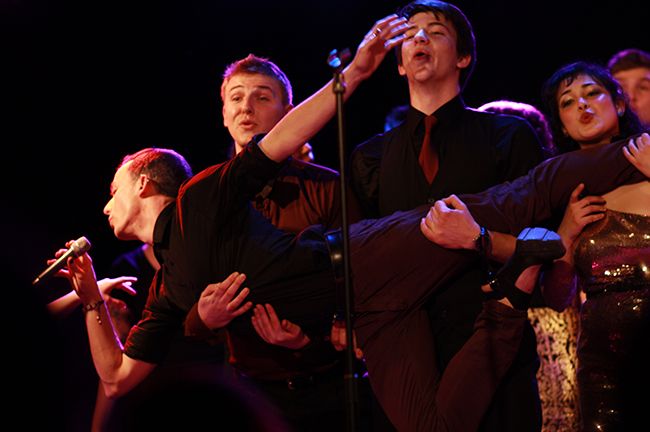 Pretty amazing ending for the show! All the songs were incredible and I can't wait for them to upload the videos on youtube! I'll be linking some of them on my blog so please check them out! If you're a McGill student then I highly suggest you to go to an acapella concert. It's like chocolate to your ears <3
Because exams are starting soon, I will postpone blogging until the end of April! Goodluck to everyone and let's get outta this alive and kicking!