Today, I finished my final exams : D Done with year 3 of uni! Still one year to goooooo : )~
Today is also the 1st year anniversary of my little blog!
I remember I had posted my first post during my finals because I was feeling worn down by exams : P And then I kept blogging during the summer because I was bored. I didn't think that I would blog continously but here I am, a year later still speaking to you guys :-D

Yesterday while studying for my final, I felt a deep need to be freeee so I went to the kitchen, grabbed some scissors and cut off 10cm from my hair LOL~~~ YOLOOOO *slaps self for saying that*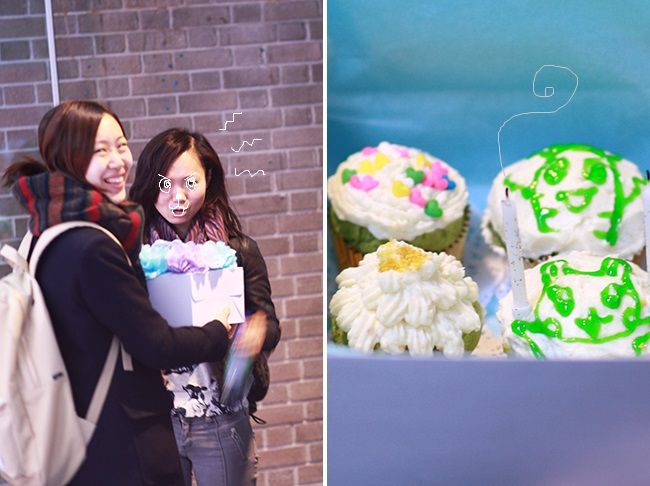 Lily's birthday was sometime before finals, Niv and I made her cupcakes! We feel bad for this girl whose birthday is always during finals (so she can't ever celebrate it light-heartedly)!
This year's final period has been one of the most intense ones (I had all my hardest nutrition classes) so I totally slacked off and didn't record any OOTD's : C Sorrrrrryyyy >____<;;;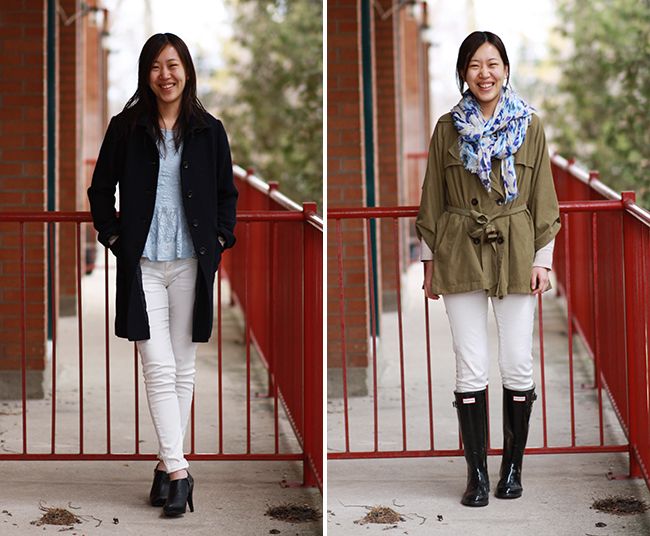 These two outfits were the only ones that I took picture of before it got REALLY hectic. April is almost up and so is my challenge! I promise to re-do this challenge another month and actually record it this time ;___; Perhaps in September? I love Fall fashion :-)
But to make up for it, for the first time, I'm posting on my blog inspiration pictures! I had always wanted to post inspiration pictures but I never save the source, so I was scared that people would send me hate-mail for stealing others' pictures! If you know the source, please leave a comment and I'll link it! : )
I totally love this look! The black jumpsuit, the huge belt and the boho cardigan! If the V wasn't that deep, I would totally wear this!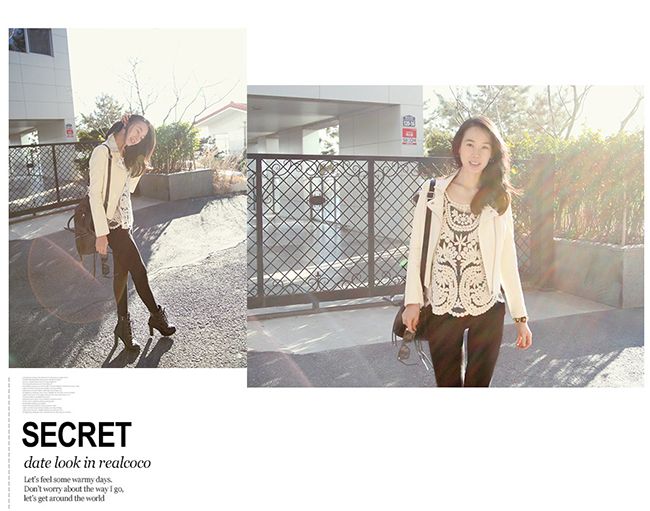 source: G-market

The white lace shirt is totally over-worn in the blogging world but I love the black and white look! I wish I could magically paint my black moto jacket into cream!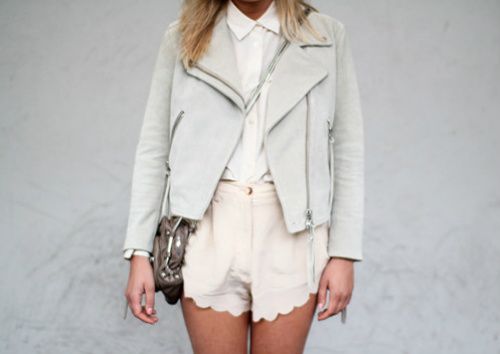 Even though it's been spring for more than a month now, it's still cold in Montreal ;___; I want to be able to wear jackets with shorts!
I really like Jenny from Neon Blush's layering creativity!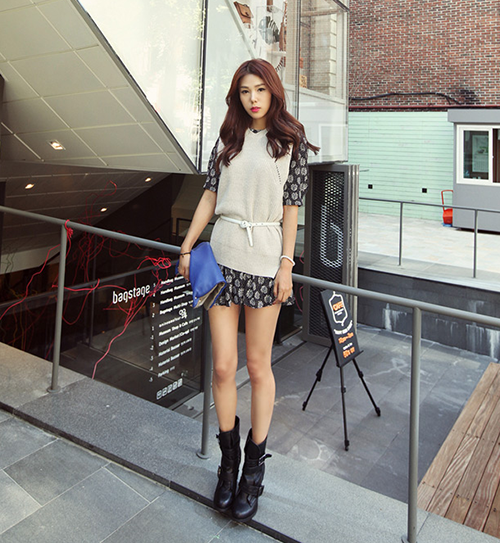 This is my favorite Zipia model, she gives off a Hyori-ish vibe : 3 I love how she makes that grandpa knit look so trendy : 3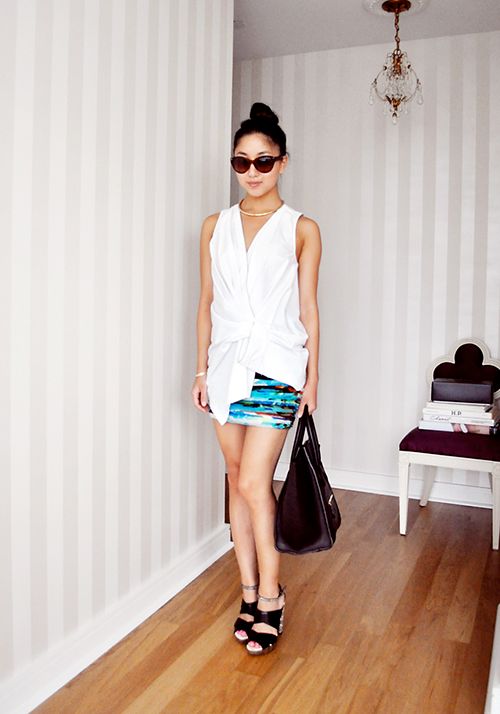 I forgot this blogger's blog but she has such a great style! It's simple&clean yet unique and eye-catching!
I've been on my fashion diet for almost 3 months now and I'm planning on extending it :-)
"For Everything you have missed you have gained something else - Forbes thought of the day"