Previously, I talked about the goal dolls I bought in Japan and not knowing what goal to pursue. I've decided that my 2013 goal will be to take 12 good pictures that show my progress in photography. I think having such a goal will challenge my creativity and it's much tangible and measurable than things like: enjoy life!
After a heavy exam-filled month, I was completely drained out and I wanted to do something creative to get me out of that hole of despair. I stumbled upon a photo technique called the "Brenizer method" or "Bokeh Panorama" on Google and it sparked such excitement in me that I couldn't stop talking about it for a good few days (my roomies were my guinea pigs)! I've ALWAYS loved the wideness of a wide-angle and the bokeh produced by portrait lenses but there wasn't a middle ground. You either had to go wide or go close : C
BUT NOT ANYMORE! Now you can get a wide picture with beautiful bokeh background using the Brenizer method! This technique that allows you to obtain a wider scene that's blurry with a focused subject by stitching many pictures taken with a portrait/telephoto lens together. I'm not very good at giving step to step explanations so you can find all that on this blog. Instead I will show you the results I got by using this technique: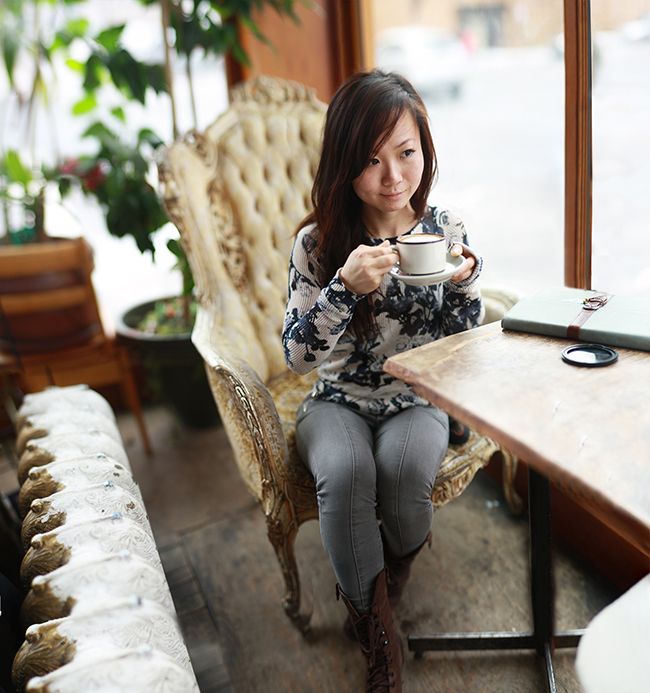 This is one of my favourite pictures that I took that afternoon. A lot of post-processing had to be done because the picture was missing chunks (I had to copy paste the heater so it looked continuous and same for the table). Lily's leg is also disconnected :-P I didn't notice it at all x-P but it's not bad for a beginner right?
Maybe you're wondering: hmm what's so cool about this effect? It looks like any other nice DSLR picture. I shot this picture with Lily's 50mm f/1.4 and at the distance I was sitting across from Niv (actually studying very hard this time), this was the result:
As you can see, I can only get her head in the shot with no interesting detail. You also don't get to capture the mood of the picture. But with Brenizer method, you take a couple of shots that overlap each other and using Photoshop, you stitch it all together into one single picture! It can get tricky because taking different shots means different angles and sometimes it can overlap weirdly. Aka: notice the bent cabinet on the right side and the weird pattern of Niv's pencil case?
We went back to Le Cagibi because last time we didn't get to sit on the luxurious chairs! I want a chair like that in my future apartment! It'll be my panda throne! This time the cashier wasnt't too friendly, wouldn't kill to smile to your customers : I?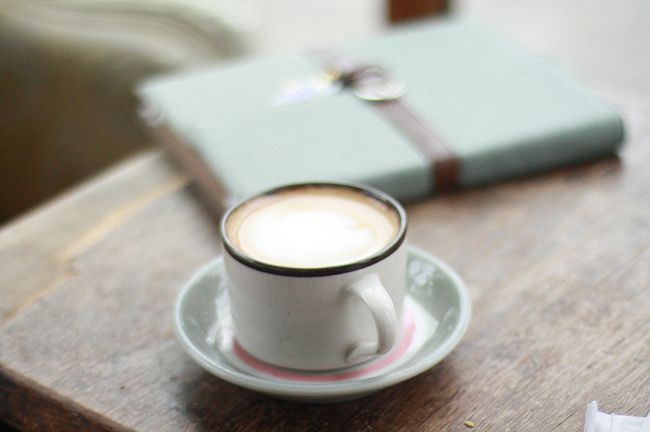 Lily's coffee came in a cup set that was in the same color as her new ipad case :-D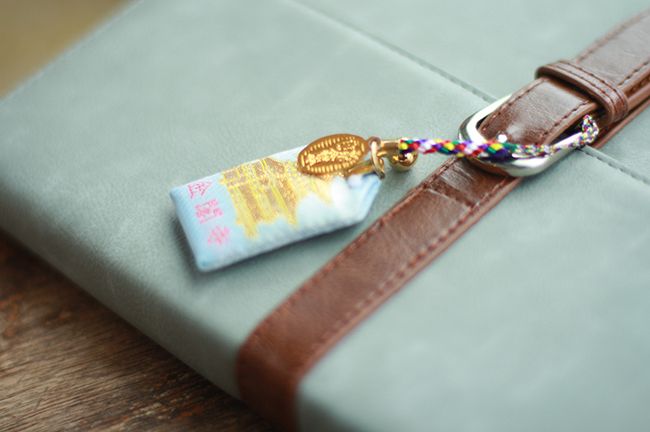 HAHA Lily bought so many charms at the Golden Temple in Kyoto :-P We are suckers for tourist traps!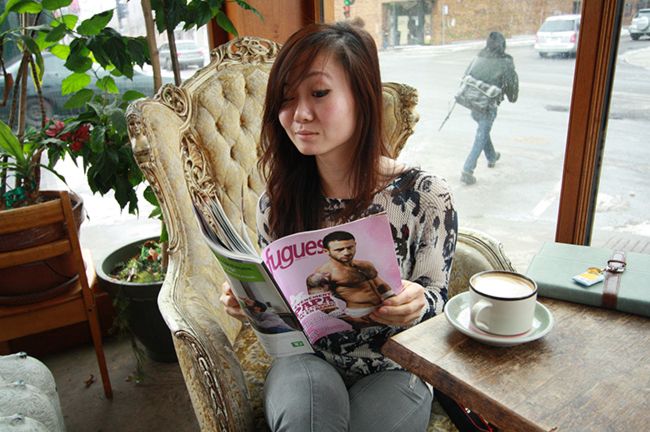 KEKEKE Lily likes her males full of testosterone : }}}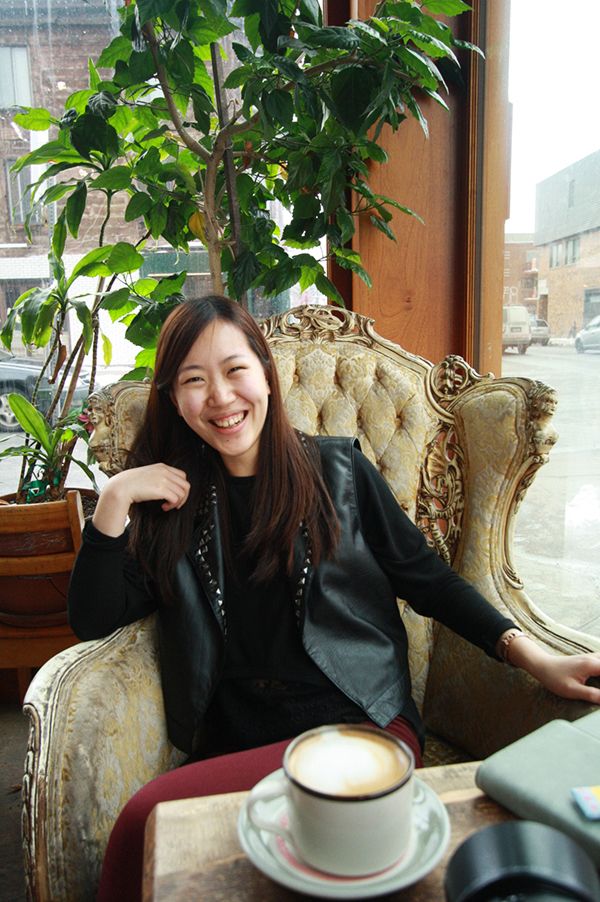 Maroon pants: Lowry's Farm in Japan
Black lace top: Zipia (1.5 years ago)
Black crop top: Ardene (old)
Black leather studded vest: Urban Outfitters (3.5 years ago)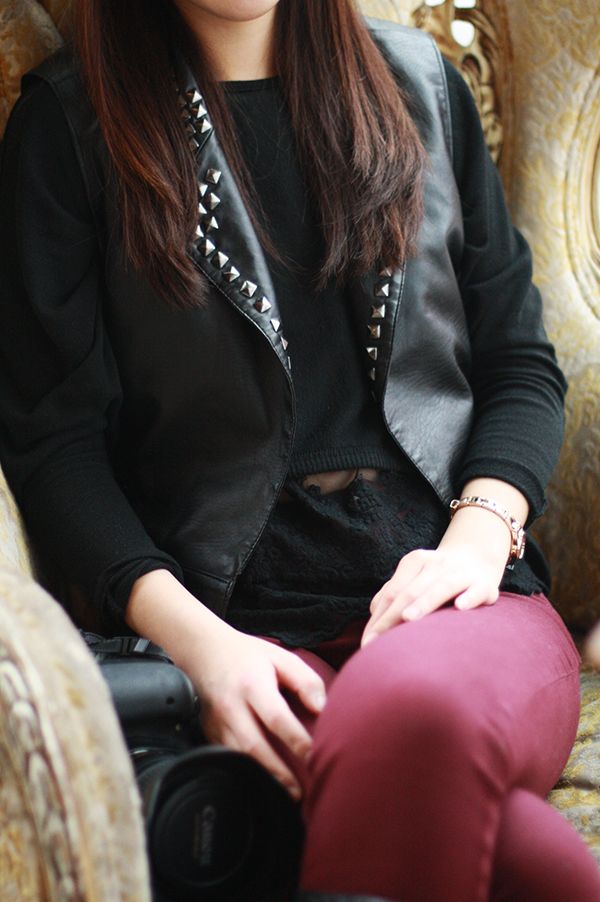 When my face breaks out, I don't like to wear clean or pretty clothes, I tend to wear funky clothes :-P I like to look tough and show off my battle *pimple* scars BWUAHAHA.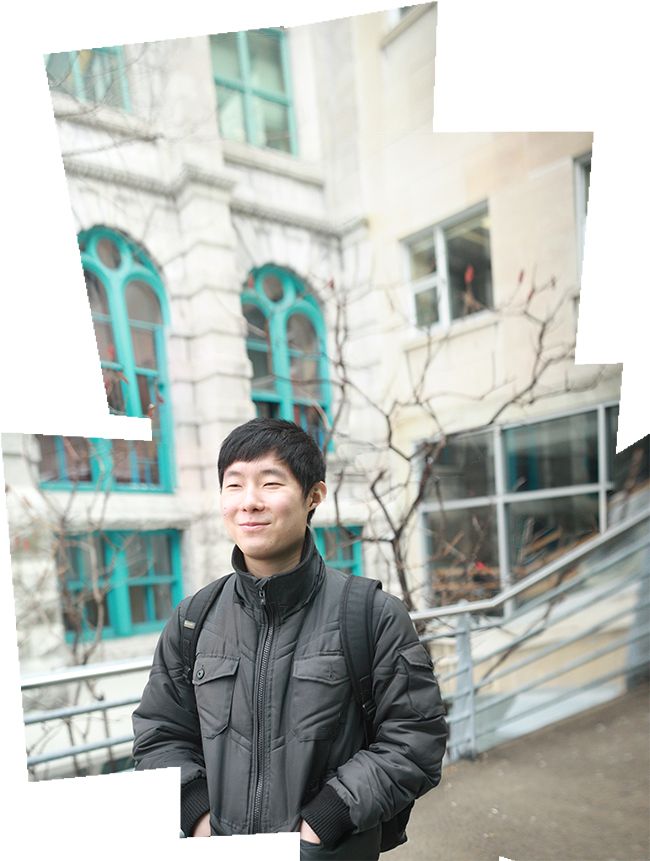 Ofcourse, the Brenizer effect doesn't always work magically and this is my fail attempt of the day... LOL! But at least I got the cute windows in the shot!

I can't wait to go out and take more pictures! I promise to deliver better pictures for 2013~ Please look forward to it!!!!