It's been some time since my last OOTD, it's so cumbersome to take off my jacket during the winter so I barely take OOTDs. But today I had some time so I asked my housemate Diane to take some pictures for me on our dorm balcony.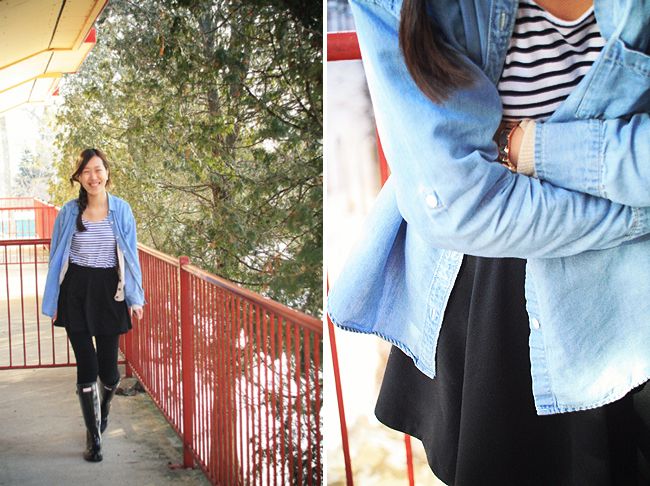 My outfit is very simple and probably every girl has a variation of the pieces I'm wearing. However, I find that it's the simplest clothing that are the hardest to find, because they need to be so versatile that you can wear them with anything. Oh btw I wore 3 layers of thick tights + some heat tech shorts so I'm not too crazy for wearing a skirt right?
As you can see, I've decided to get the Hunter boots. I was simultaneously happy and crying at the same time I bought it. So much money out of my wallet!
This year, I want to spend more on simple durable clothes and less on trendy Forever21 clothes that break down after a few washes. In the end, it's more economical and environmentally-friendly!

Buying less clothes seems to be one of my goals every single year TT__TT;;;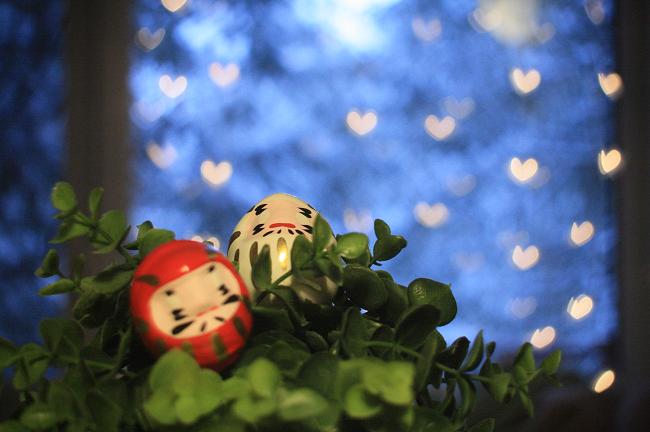 Speaking of goals, I got these Daruma dolls near the Fushimi Inari shrine in Kyoto and they are a symbol for perseverance and good luck. The dolls have no eyes because you are supposed to color in one eye when you make a goal and color in the other eye once you've reached your goal. I haven't had the time to assign a goal yet because I have too many goals and I just can't pick one (or two since I have two dolls) >___<!
What are some of your goals for 2013?