HAPPY CHINESE (LUNAR) NEW YEAR! My parents don't celebrate CNY so I treat it as any other day. W
hile grocery shopping with my dad this afternoon, I told him: "I bought tickets to go see Beyoncé in concert." To my surprise, my dad is a big Beyonc
é
fan (WTH???!!!) He got all excited and said that he wanted to see Beyoncé many times but nobody wanted to go with him : C so sad! He also said that he likes Taylor Swift and Celine Dion. Can't believe my dad is a fanboy, it's really funny :-P
I had an awkward moment thinking if I should invite my dad to come with us but since we already bought the tickets, he would be sitting somewhere else. Oh well, maybe I'll go to a Taylor Swift concert with him in the future LOL!

YAH I LIKE HER SONGS, DON'T HATE!
Anyways, on Friday, I went to check out Pikolo Expresso Bar with Niv and Lily (visit her blog!). We wanted to study afterwards because exams are approaching but no studying got done, we were talking too much!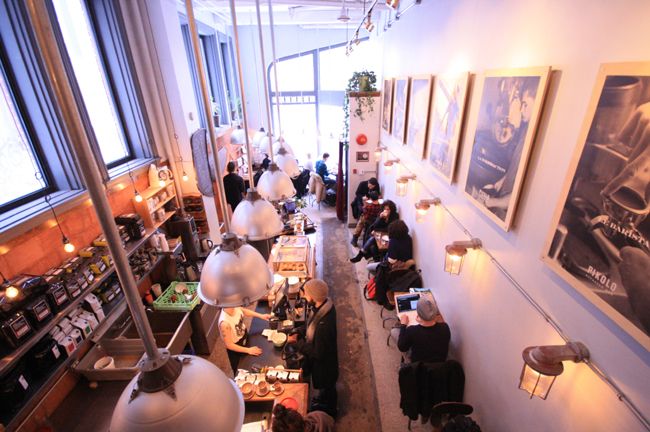 Open every day from 7am till 7pm
Pikolo is on Parc street near Place-des-Arts so it's quite a popular territory for McGillians to occupy. It was packed on a Friday afternoon so we eagle-watched all the tables carefully. Ready to pounce on the next free table!
Sometimes I wonder why I do reviews on coffee shops when I can't tell the difference between Tim Hortons coffee and artisanal coffee (people are gonna throw rocks at me right now). BUT I LOVE interior decor. I like to observe and get ideas on how to embellish and improve a space. Usually coffee shops have the best decor so I just like to sit there and stare at the design.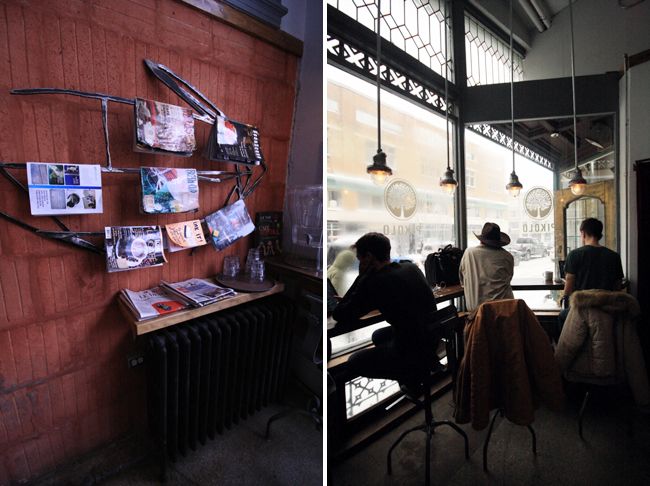 Good place to relax and study on rainy/snowy days. They have quite a few outlets for laptops but because the space is very limited, I feel it's a bit too close for comfort. HA! That reminds me of Japan, extra brownie points X-D!
I love this picture of Niv, so happy even though she didn't like her coffee. Their coffees are very sour, which I guess is their "specialty taste".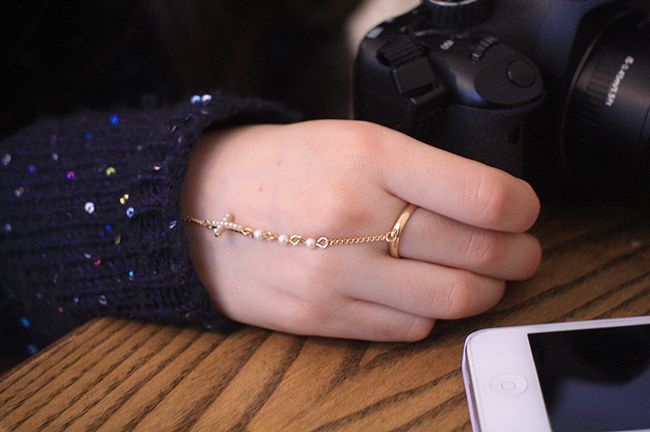 Niv's really awesome ring! Love her outfit! It was cold that day so I layered up in 3 sweaters >:-D
We spent so much time talking about health issues and diets (which reminded me that I should really study for my Nutrition exam =3=), feminism and love. Also browsed fashion blogs and online shops, can't get girlier than this.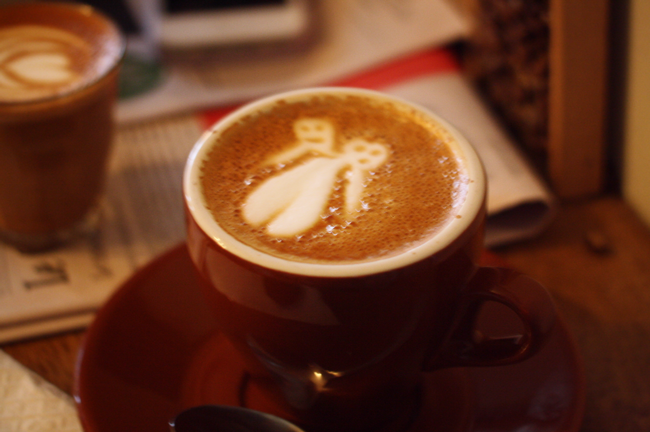 The reviews online raved of their cappuccinos so that is what I took. I even asked the guy if he could make me something else than a heart (like the cute lattes we had in Japan). He looked a bit surprised and said: "Y'know what? I've got an idea, lemme try this." He finished his masterpiece and went: "It's a dude with two heads!" I thought it was so random but really funny X-P!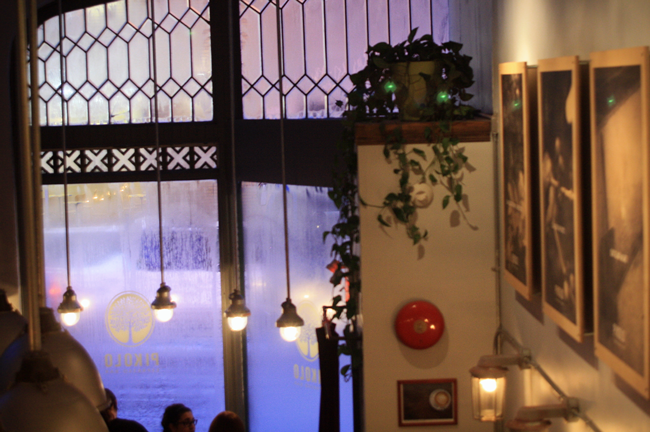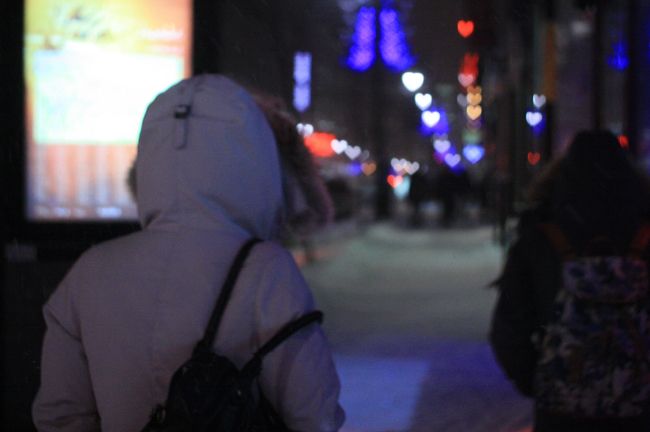 I re-adjusted my heart filter but I'm still not getting the results I want >: I Hmmm... maybe if I had a better lens? :-X
This is how Niv studies! Very productive~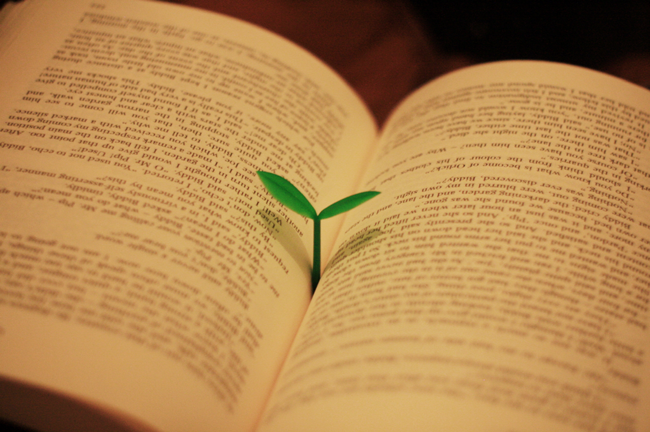 Oh look, Niv's book sprouted! Just kidding, it's a cute bookmark! She said that her bro bought it for her. I was like: "WOW your bro has good taste!" her: "NO WAY MAN! I picked it out, if only he were that good."
Credits to Lily for some of the pictures : )