This winter break, I went to Japan with Lily, a close friend of mine; As soon as we finished our finals, we hopped on the plane and left for the land of the rising sun! We stayed in Japan for 3 weeks and I must say, it was probably the BEST trip I've had of my life! To be honest, I didn't have any grand expectations for Japan, I just wanted to fulfill my teenage dream. I used to LUUUURVE J-pop, J-dramas/movies and anime and MANGAS. I even wanted to become a mangaka, but that was a long time ago. I must say, Japan blew both of us away! It was just so exciting, fun, clean, different and unique place, anyone is bound to find something they'd enjoy about Japan. For the first week, we stayed mainly in Tokyo and Nagoya. I decided to split this post because there were just too many pictures (mix of both mine and Lily's). I'm blabbing too much and you guys probably want to see the pictures so without further ado:
If anyone has questions about planning a trip to Japan, feel free to ask me. Me and my friend both couldn't speak Japanese and we managed to get around perfectly fine : 3 *the trick is to make friends who CAN speak Japanese kukuku*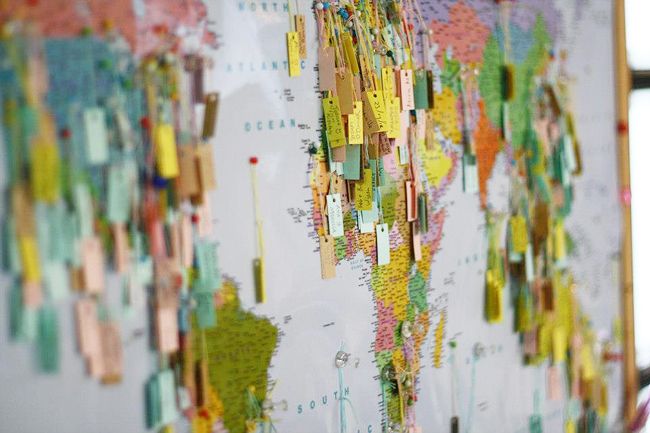 This is a cool map they had at our hostel in Tokyo, I want to have a map like this so that I can pin all the places I've been!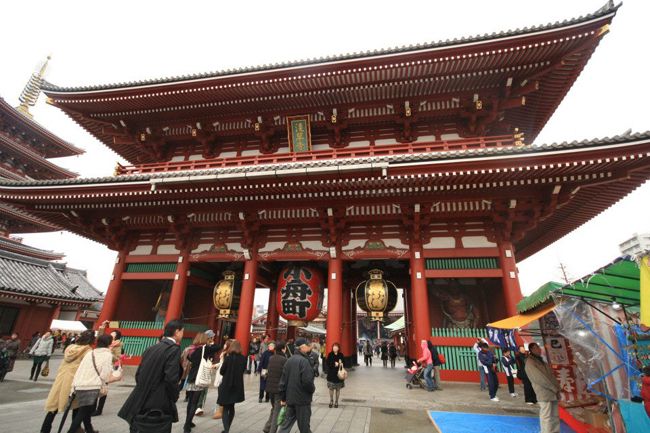 Entrance to the famous Sensoji temple in Asakusa. Our hostel was conveniently located in Asakusa :)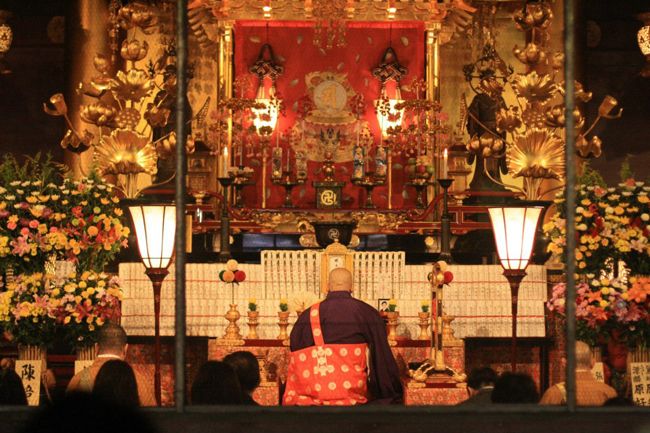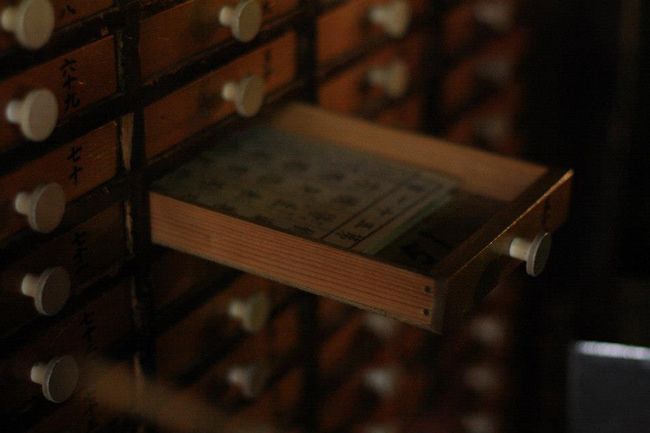 Fortune drawers, I got a good fortune whereas my friend Lily got a bad fortune : C Her fortune said: It is a bad time to travel right now LOL!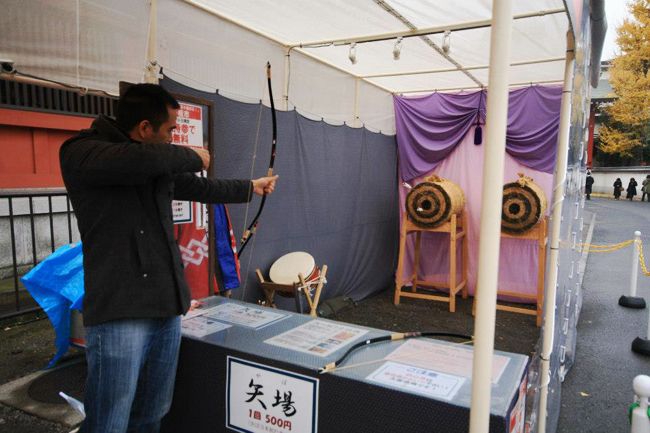 There were many food stalls, shops and restaurants around the temple because it's such a huge tourist attraction. Apparently, there was even an amusement park nearby!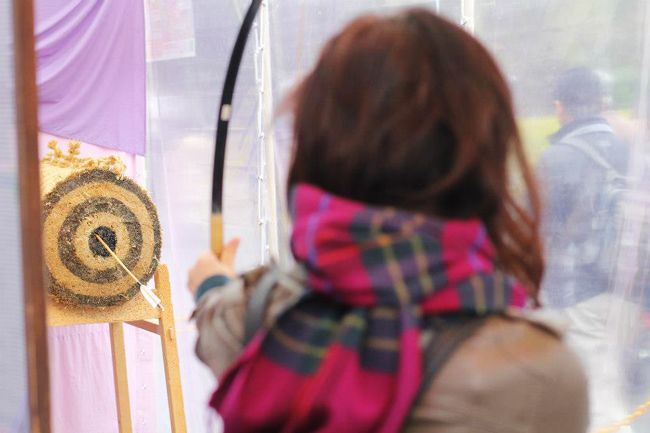 BULL'S EYE! Lily won a cute Pikachu : D It's funny, she was aiming for the bull's eye on the left but she got it on the right HAHA X-P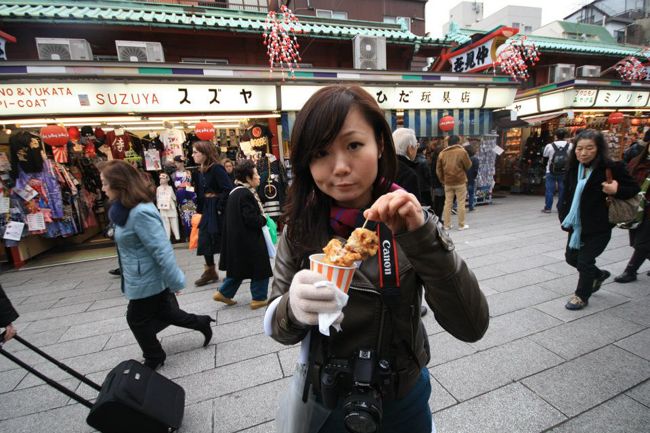 Having a first taste of the streetfood, it's cold : C
Adorable dog that was dressed as a dinosaur! THE KAWAIINESS IS KILLING MEH!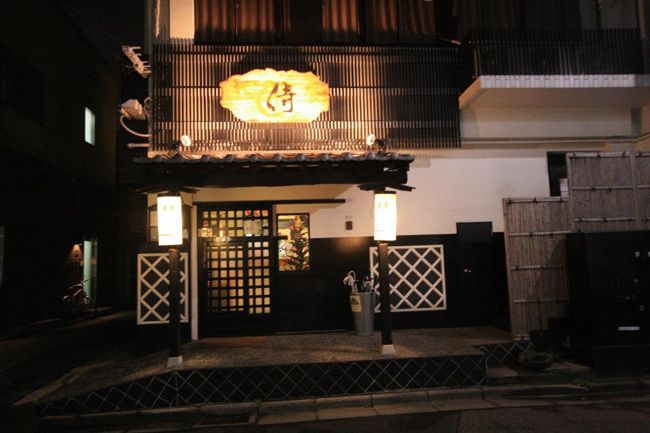 Definitely recommend this hostel we stayed at: Khaosan Samurai! The staff is incredibly sweet and helpful and they often have events for their guests :-D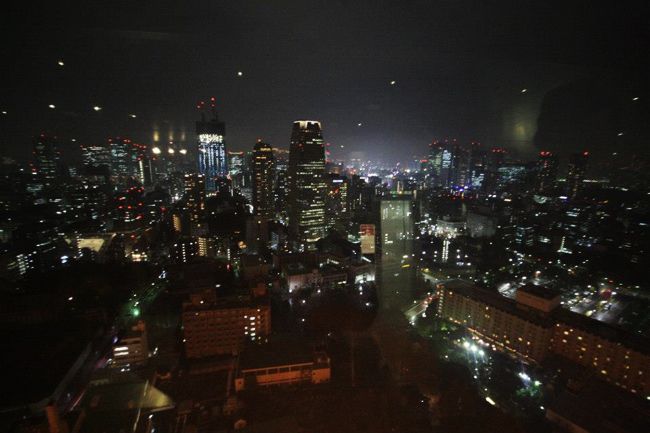 View from the Tokyo tower :) Apparently we should've gone on the Sky Tree, it's replacing the Tokyo Tower as the new tower landmark.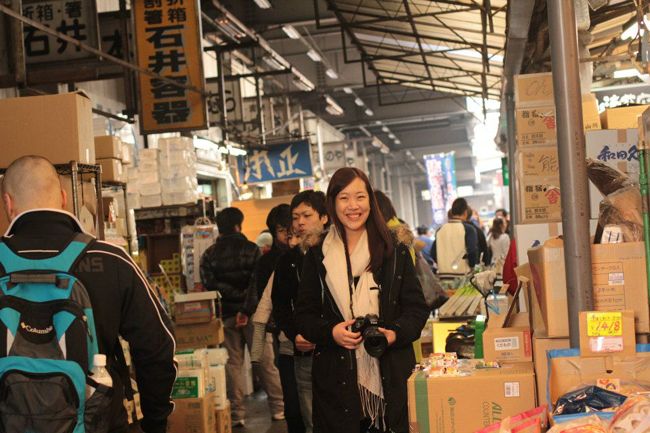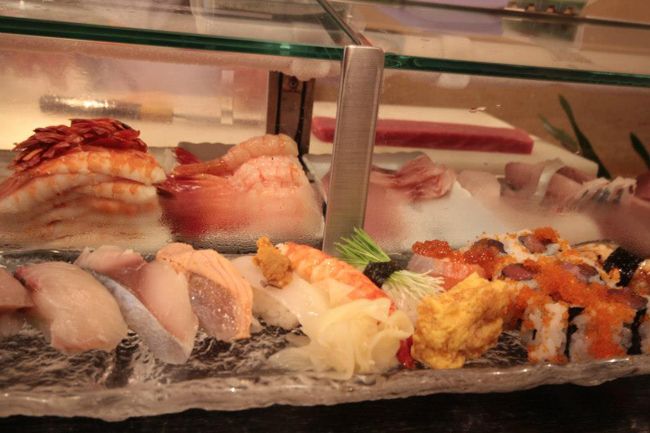 Tokyo's BEST SUSHI can be found at the Tsukiji Fish market, where the fish arrives fresh from the boat onto our plates and into our belly :) Twas an expensive plate but it was oh so worth it!
AKIHABARA! ANIME EVERYWHERE! Apparently alot of the top floors are filled with hentai : I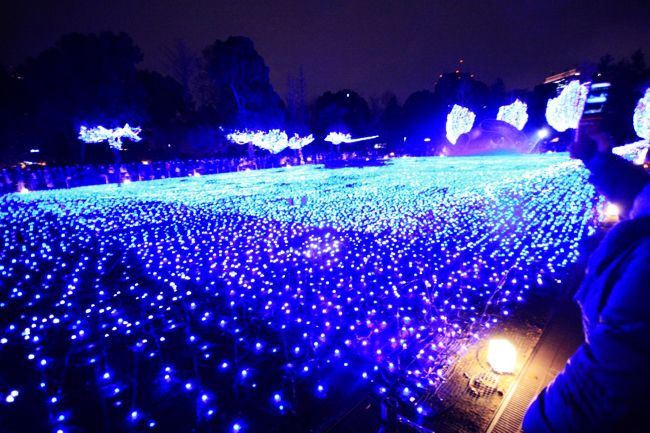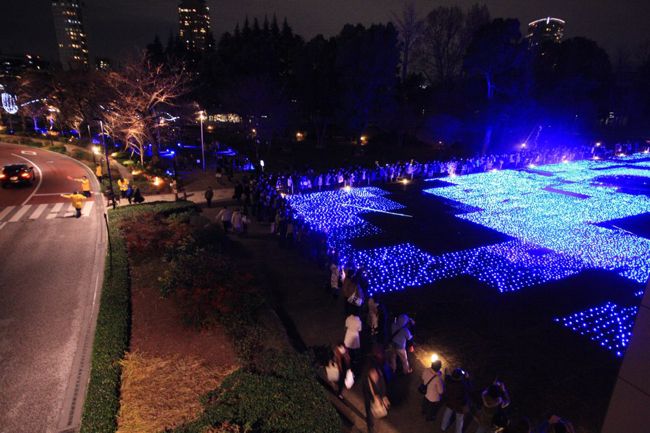 Beautiful illuminations in Midtown Tokyo : ] It was so prettttttttyyyy!!! It felt like a surreal dream because of the magical music and lights! Pictures cannot capture the beauty : C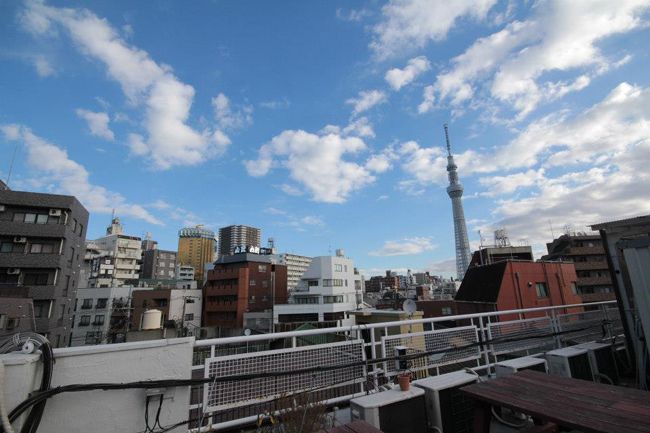 View of the Sky Tree from our hostel's room top!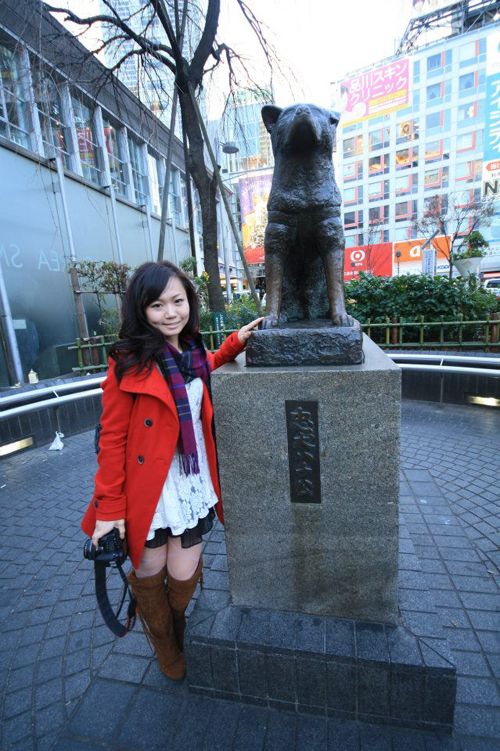 Lily and Hachiko statue! The Hachiko statue is the most popular meeting spot for young people in Shibuya. I think it's a horrible spot because it's SOOOO crowded, you'd never find each other D-;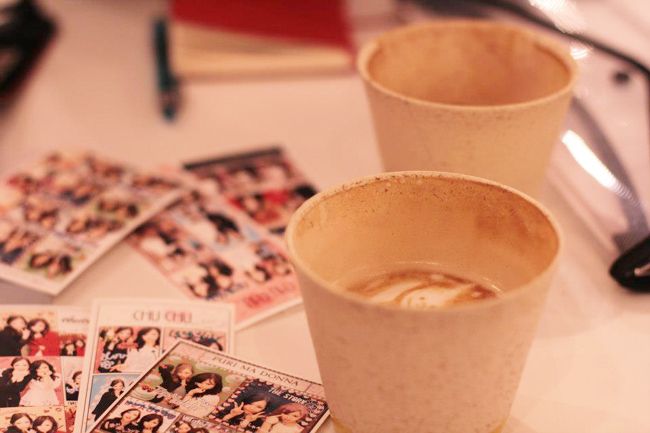 We had so much fun taking purikuras :-p Somehow, whenever we feel tired, we just go inside a purikura booth and we're instantly invigorated HAHA!
A big part of our trip consisted of trips to coffee shops or dessert places and EAT!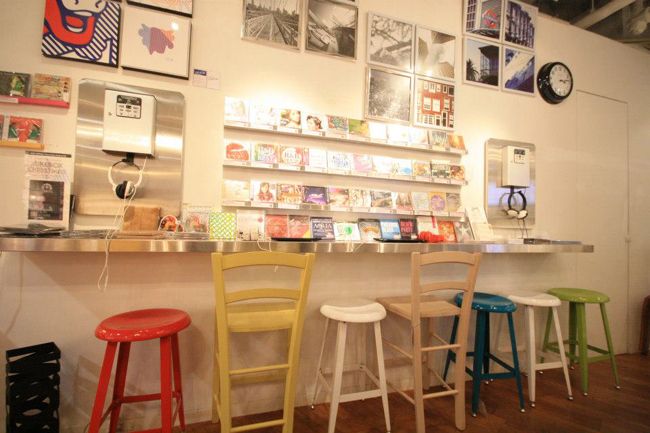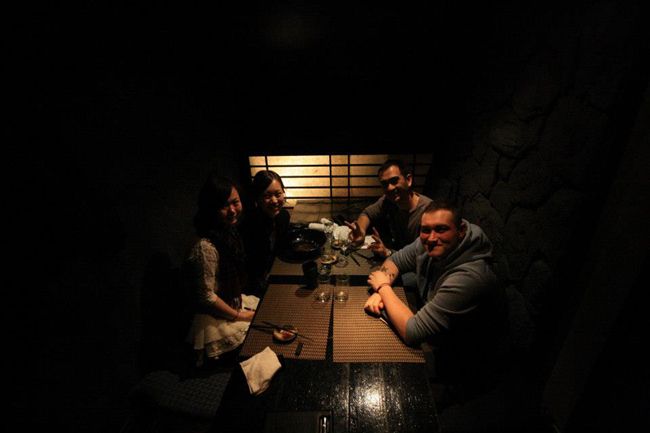 We went to a cool Ninja restaurant where we got led into a "Ninja village" after we go through some "Ninja training". It was super cool because the headmaster Ninja was actually a magician who made potatoes and onions appear from small metal cups D-;
Lily's sashimi which was served on top of some dry ice :D It was like a secret concoction :D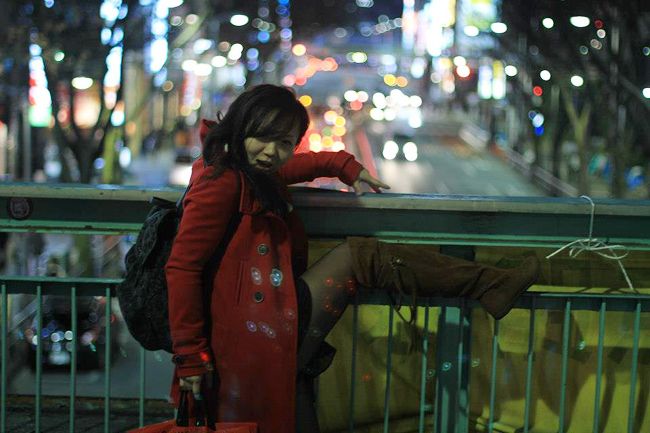 I have quite a mixed opinion about shopping in Japan. Found most clothes either too expensive or too fobby D-: Only in Harajuku did we find one store where we went crazy: Collect Point.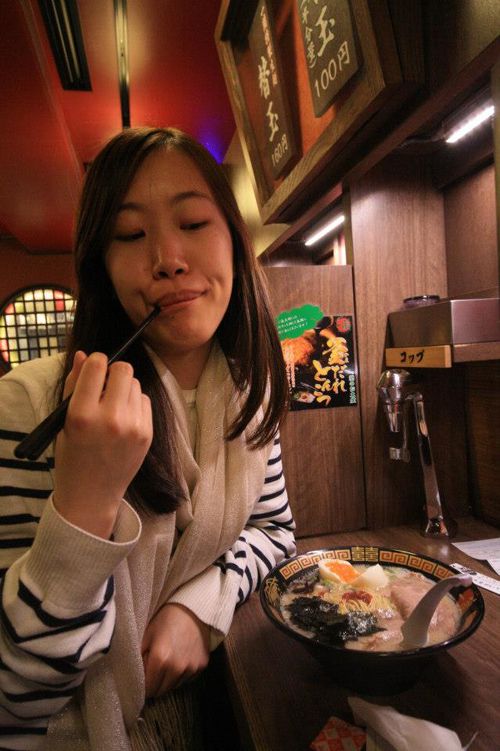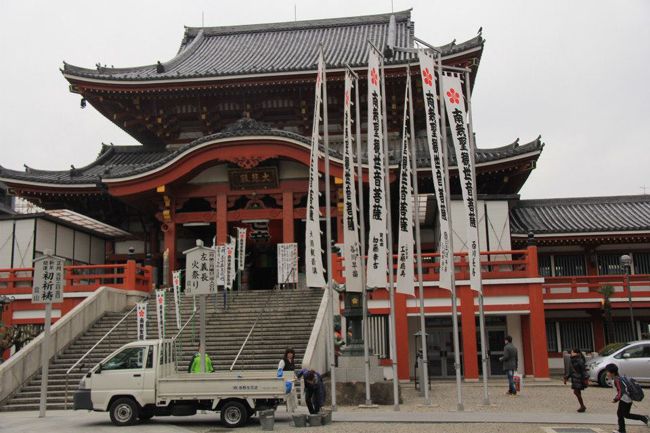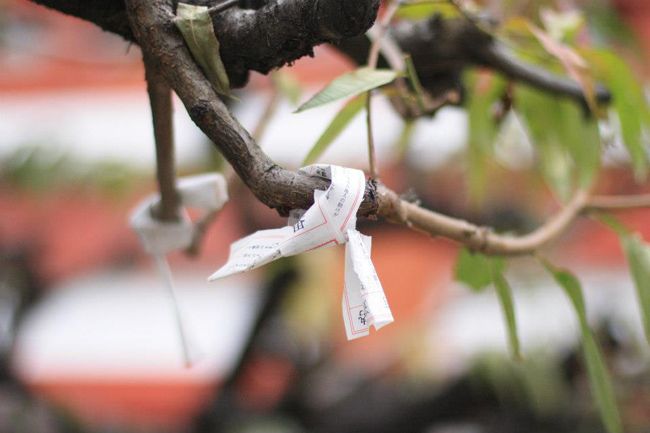 We only found out in Nagoya that we have to tie bad fortunes onto trees because the trees will protect us : C It was in Nagoya that Lily almost got hit by a car >____<;;;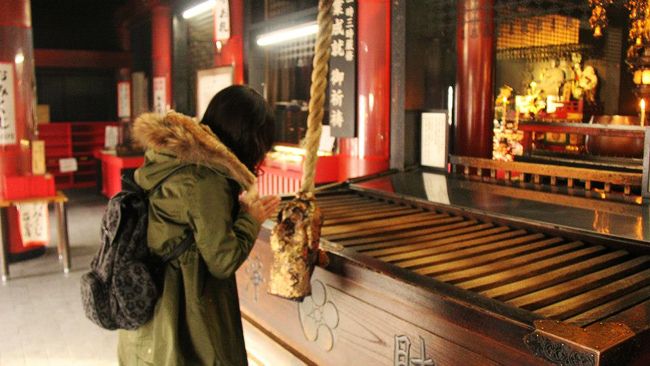 Praying for some good luck haha!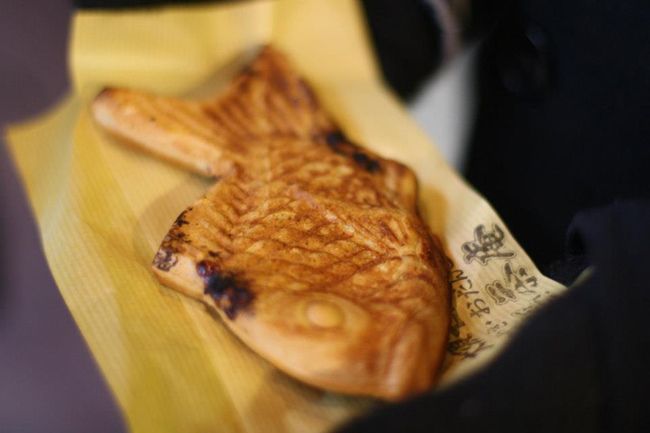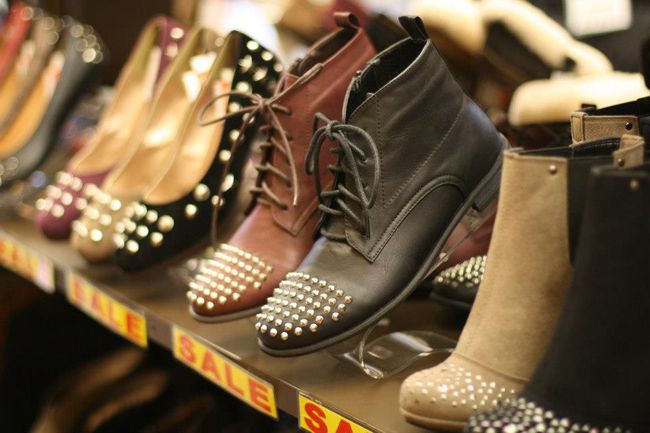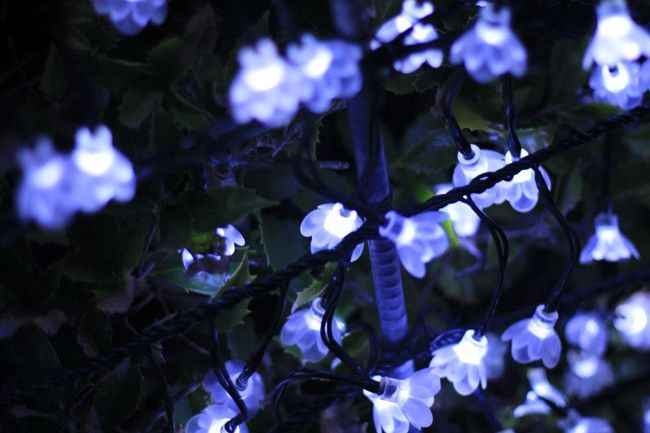 One of the places I realllllyyy wanted to go to is Nabana no Sato, even though it was pricey and we got into some misunderstanding with the bus, it was TOTALLY WORTH IT :-D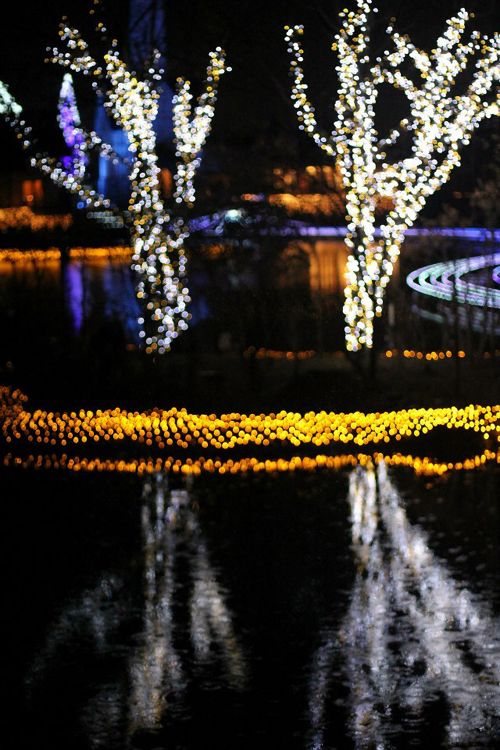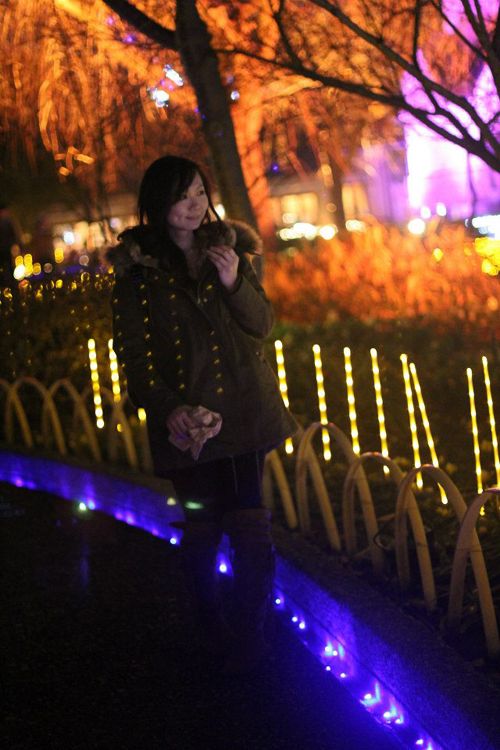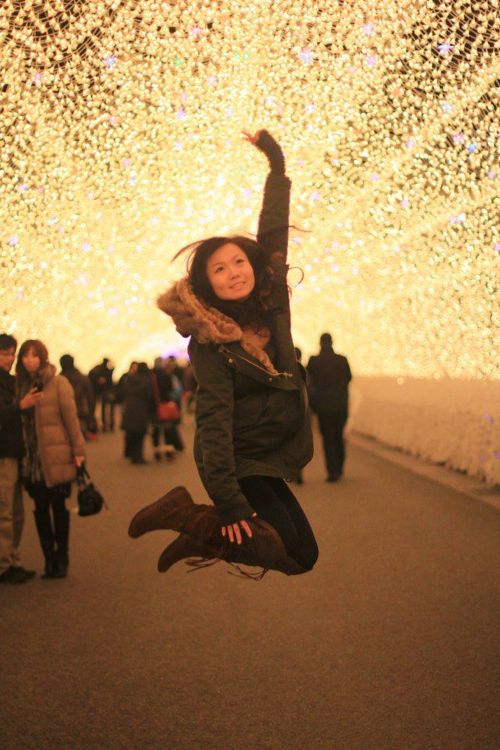 REACH FOR THE STARS!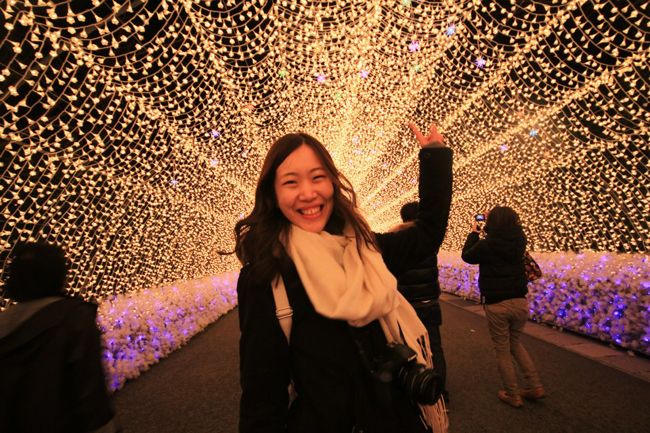 It was SUPER beautiful, absolutely GORGEOUS! Every Japanese boy should bring their girl friend there to propose (maybe when there's less traffic). This tunnel of light is just STUNNING!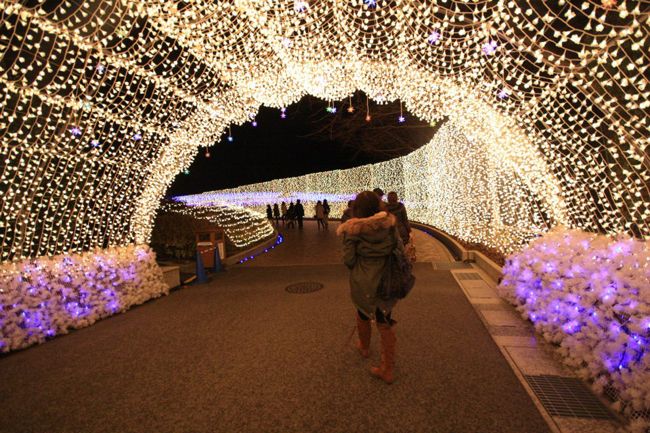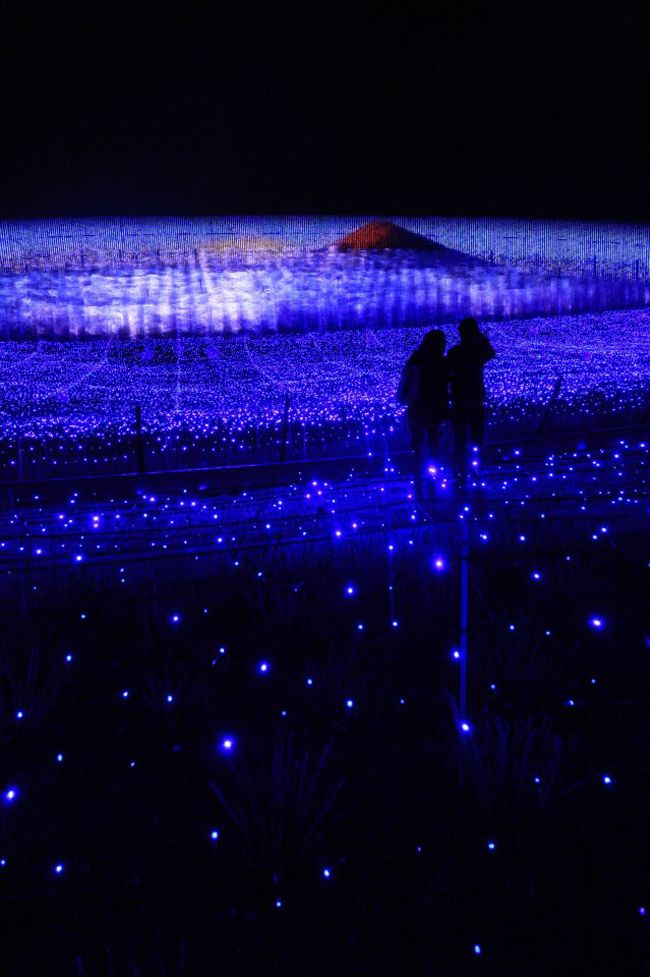 At the end of the tunnel, there's a screen with a light show that is equally romantic :D BWUAAAAAAHHHH!!!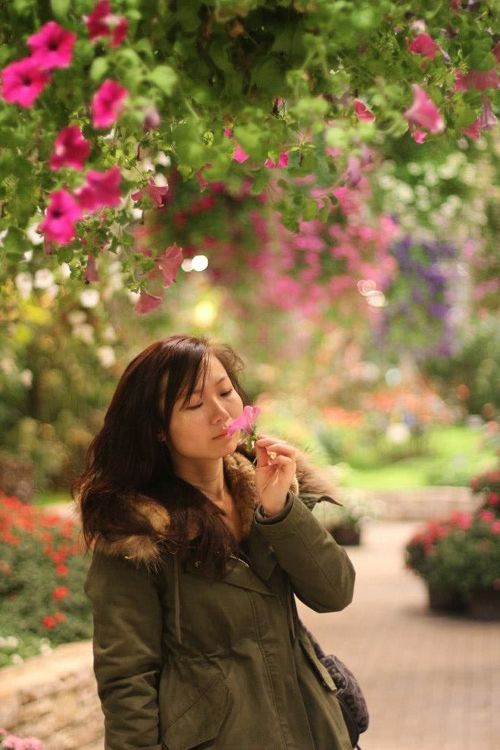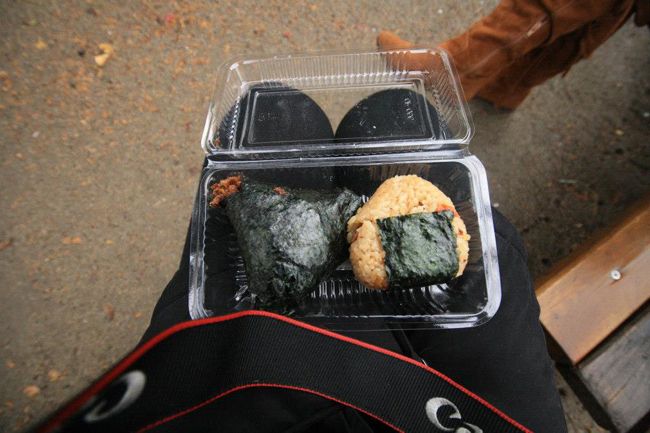 The most delicious beef jerky onigiri EVER ;___; My life is empty without youuuu!!!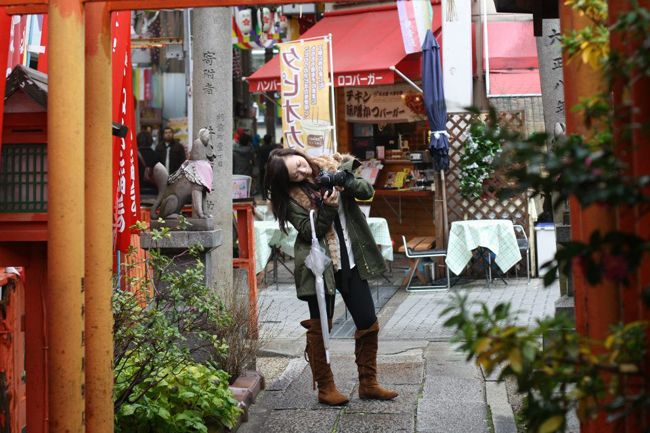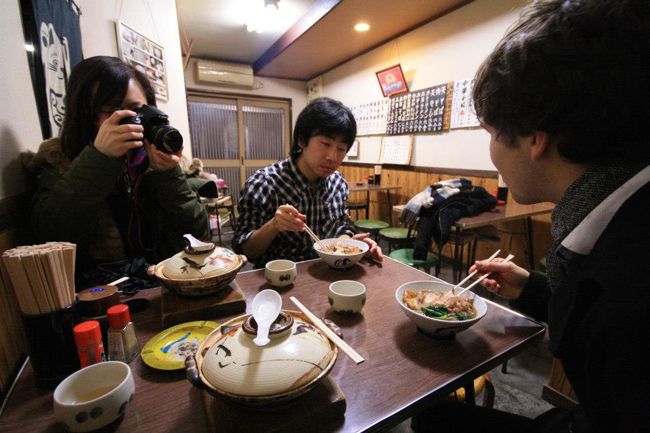 One thing that made our trip so memorable and fun is the fact that we met a lot of amazing and kind people. Here we are dining with some friends we met in Nagoya (we only stayed there for 1 night).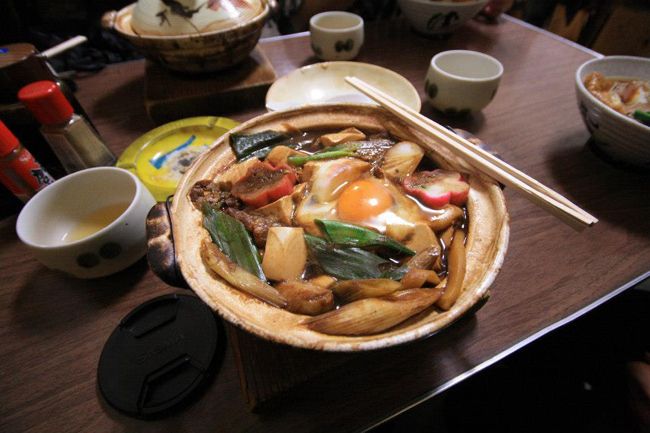 Nagoya's specialty is the miso nikomi udon, this HUGE bowl of flat noodles with a mix of veggie, tofu, fishsticks, meat, eggs was only 1100 yen, made by the cutest Oji-san!
The first week was quite rushed because I wanted to see as much as I could so that we can take it easy towards the end. Turned out to be a good choice because Lily fell ill at the end of the trip : CCCCC