As you might've noticed, Adrienne and I love to explore new coffee shops in Montreal. Now that it is fully winter, what better place to hang out than in a cute coffee shop? Thanks to the internet, I found Fuchsia Epicerie Fleur in the Plateau which serves coffees and teas made with flowers and they even offer brunch! I got a bit too excited with the pictures we took yesterday so I'm posting them up before the rest of my Japan pictures!
4050 Avenue Coloniale Montreal, QC H2W 2C1
It's funny, while we were trekking our way to the coffeeshop, it was snowing and super windy! We were all wet, huffing and puffing when we finally got there. As soon as we sat down, the skies cleared up and the sun was shining brightly ~____~! DARN YOU WEATHER GODS!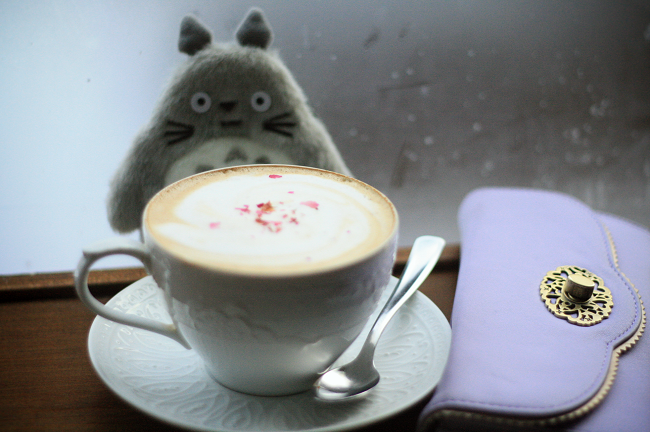 I got a lavender latte for 4,xx$ It didn't taste or smell like lavender but it's okay, it had flower petals in it! I just wanted flowers in my drink Lol! I got Adrienne a Totoro coin purse from Japan and she was SOOO HAPPY, I've never seen her so giddy!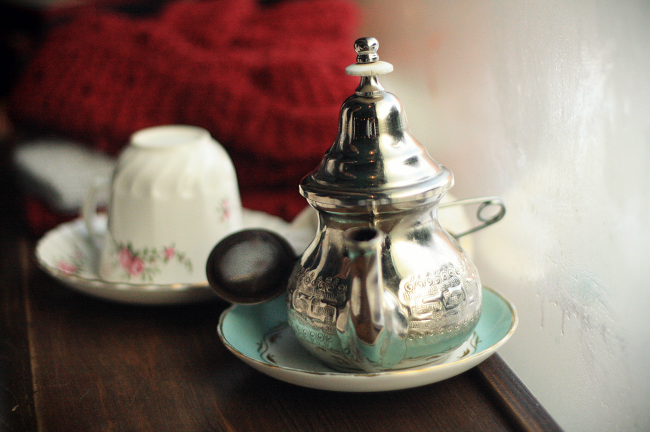 I forgot the name of Adrienne's tea but it had roses and pine *I think*, I was too excited about the flowers in my latte that I wasn't paying full attention *typically me*! It was 3,xx$ and very fragrant!
The place can seat about 10-12 people (if we're all squeezed) and we had asked if we could take pictures. Still, I felt as if I was invading everyone's privacy with my picture snapping. I could feel the shift in people's conversations whenever I'd turn my camera in their direction LOL.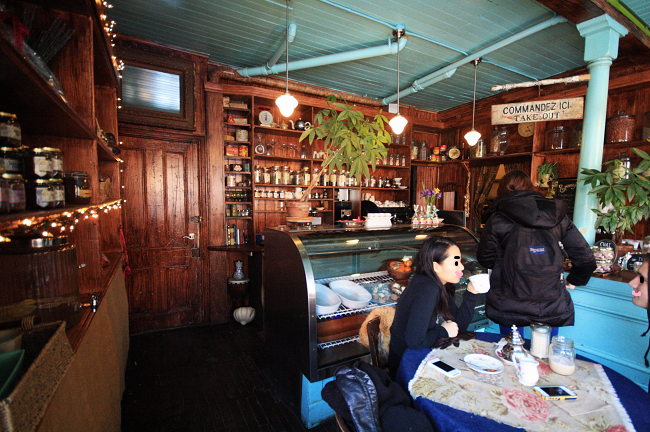 They also sell a wide range of artisanal products which could be unique gift ideas :)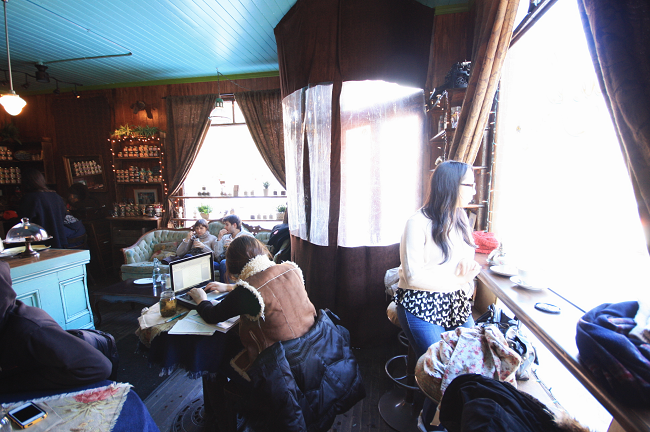 Nice little escape from the harsh winter :)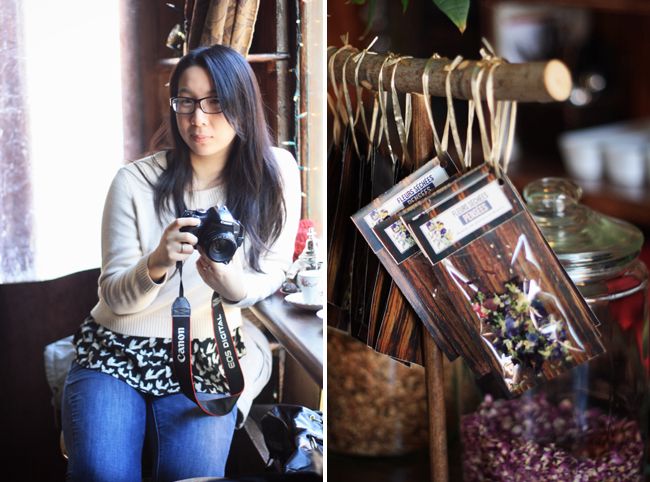 I had ordered a circular polarizer from Ebay 2 months ago for my Japan trip but it only arrived after I left Canada : C I was quite dissappointed (hence most of my pictures were taken with my wide-angle). I finally received it and yesterday was the first time testing it out. PEOPLE, GO GET A FILTER IF YOU DON'T HAVE! It truly makes all the difference! The colors are much more vibrant and it's also supposed to protect your lens :D
I really wanted to sit on the sofa but it was constantly occupied : [ Next time, next time...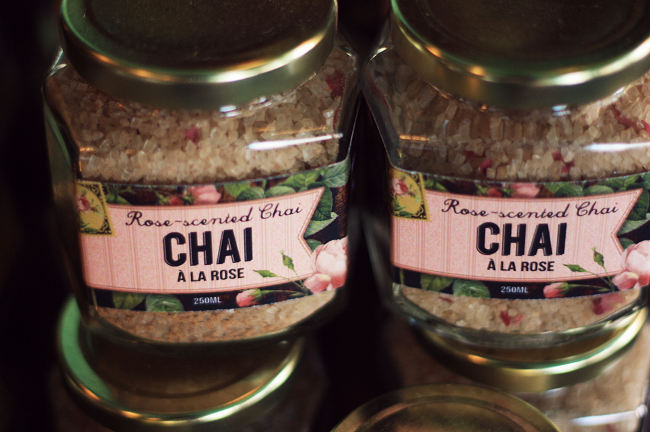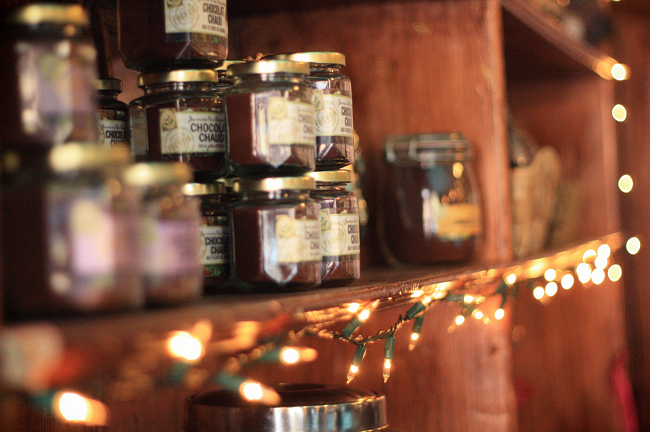 Flower fragrant hot chocolate! These pots were 12$ each, I'd love to try some but I'm too cheap. Maybe I'll buy it for a friend as a gift some time :D
After that, Adri met up with her boyfriend: mister snow man! HAHA! Because the snow is fresh, we wanted to take pictures outside before it turns into dirty snow slushy!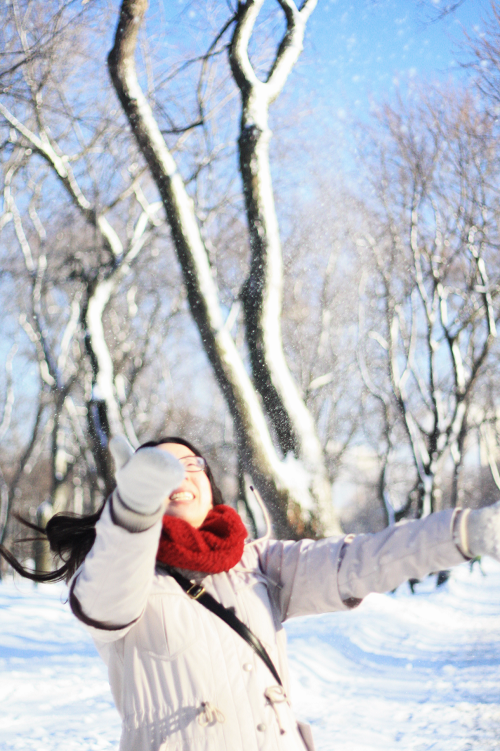 Don't be fooled by these winter wonderland pictures: it was horribly colddddd!!!!
We wanted to take OOTDs but I'm always wearing the same jacket so it's not too interesting.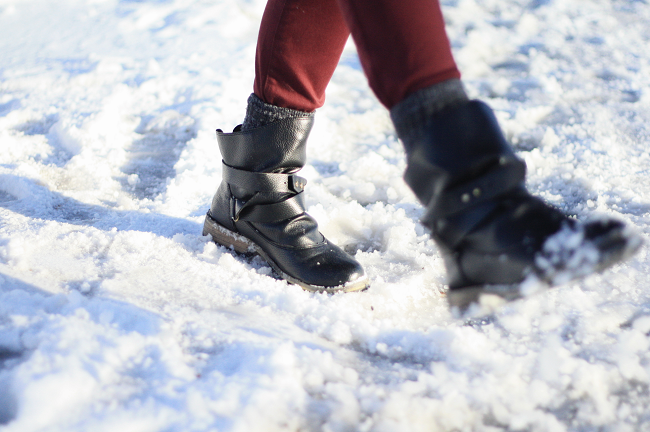 Adrienne didn't like the picture I posted of my boots because it was too dark and prompted me to post a better picture :P Thinking of getting some hunter boots because they are a good investment, hmmmm... I can't make up my mind, what do you guys think?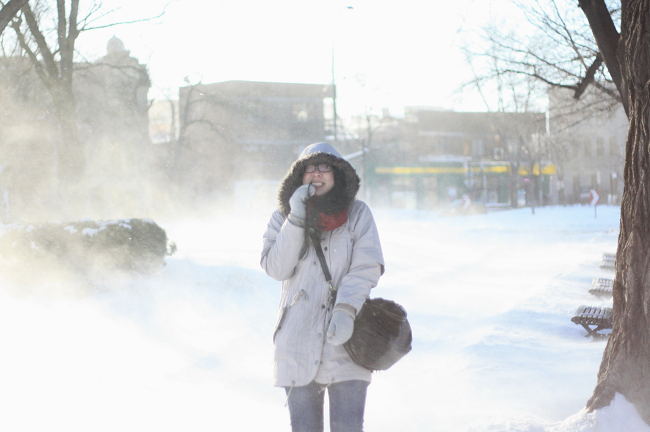 To give you an idea of how windy it was outside! Apparently the temperature is dropping to -35C this Wednesday. I am not crawling out of my bed D:<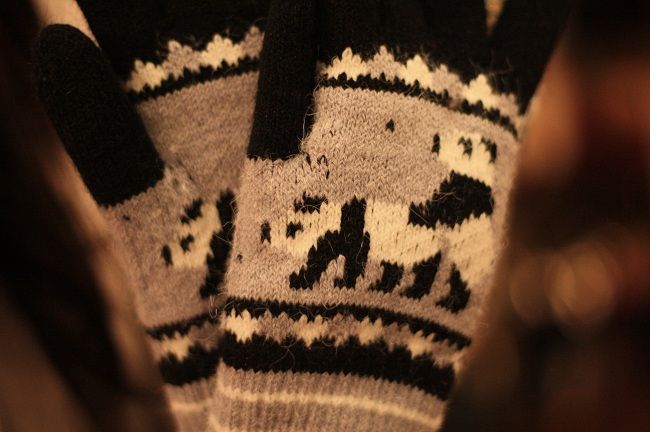 I leave you guys with a funny picture :-P I am always attracted to panda things and when I saw these gloves at UO, I laughed so hard! For a moment I contemplated buying them (they were warm), but I didn't want to give people the wrong idea!
Stay warmmm everyone and let's try to enjoy another cold winter without falling sick!