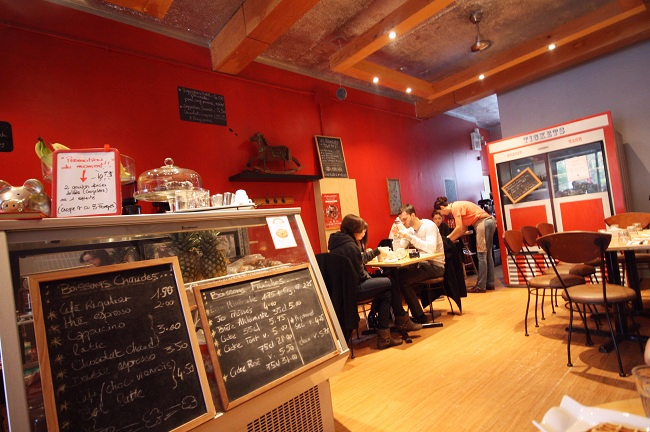 Adrienne and I met up today to check out the new waffle place: Engaufrez-vous! Nothing better than a waffle brunch to bind two introverts together : 3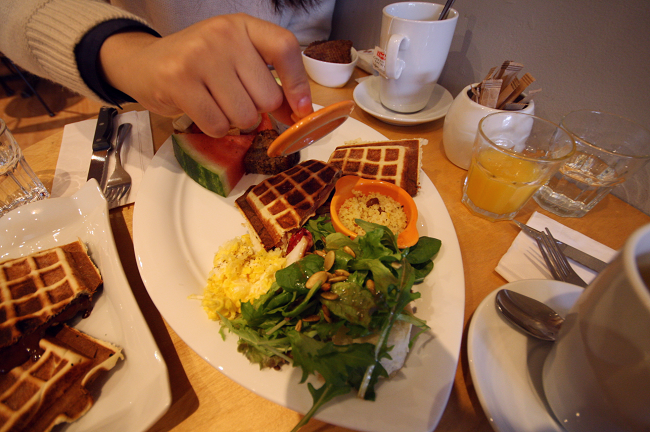 This plate for 2 was ~21$, a bit of pricey for the mini-sized portions they gave. The salty waffle was filled with cheese and ham, the sweet waffle was filled with dark chocolate. So much dark chocolate that it was oozing out! The salty waffle was delicious, if you buy it individually, it isn't too bad (6.50$) : 3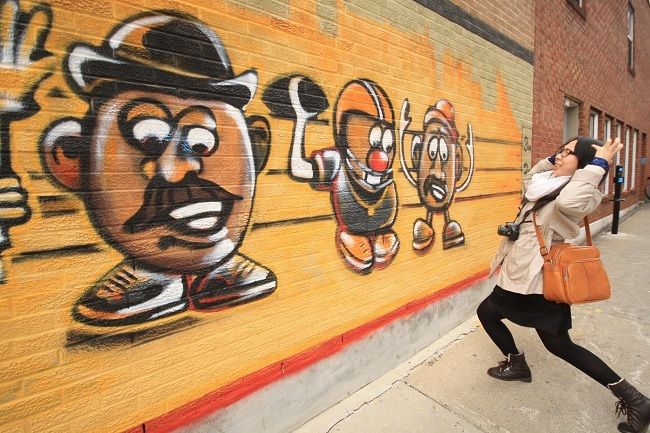 I have a fascination with graffiti! I think pop-art graffiti adds character to a city and the plateau area is filled with these types of wall art! I LOVE IT!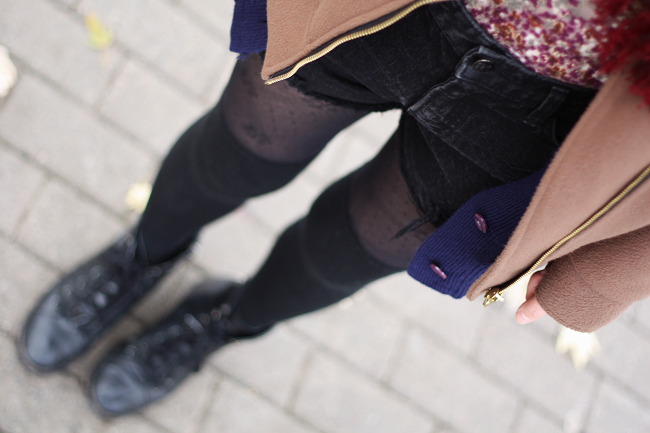 After we ate, it was our customary OOTD-taking time! Gosh, you'd think that after doing it many times, I'd be used to it: STILL NOPE! Hence the need to blur my weird facial expression once again!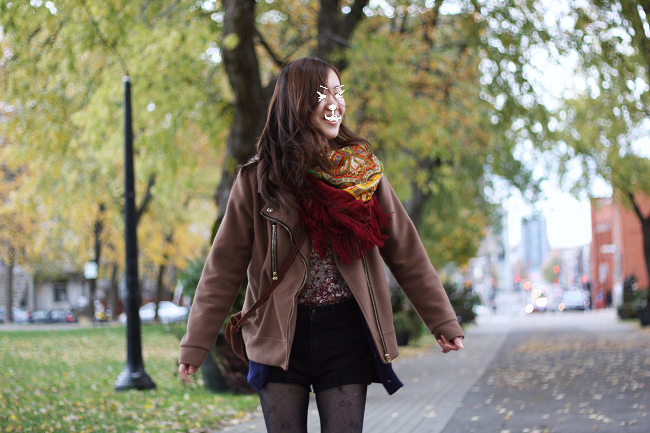 Ehhh... everything I'm wearing is from Zipia except for the bag and scarf =P
Fall is my favourite season because I can layer my clothes! But nowadays, I get cold so easily that I don't care anymore and I just throw on my housemate's winter jacket =P Ahhh I think I'm getting old!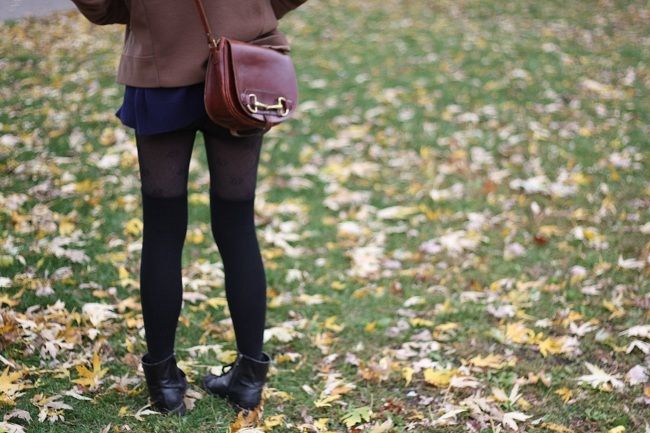 Speaking of Diane: HIIII, if you're reading this, I stole your bag >: D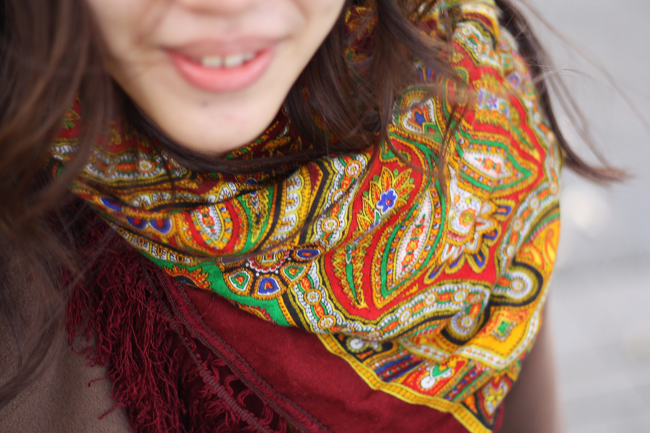 Paisley scarf: vintage shop in Amsterdam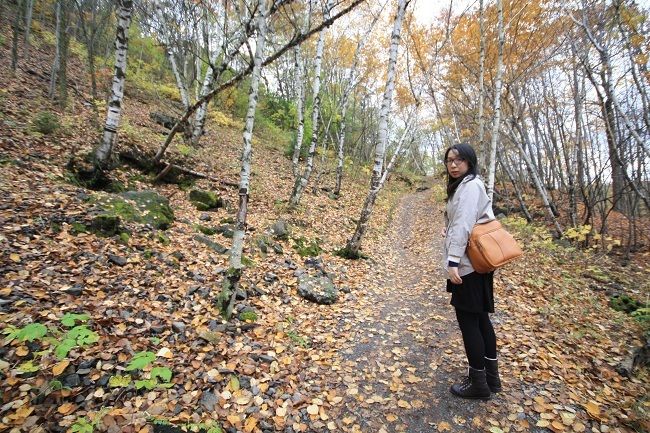 Fall is best for hiking!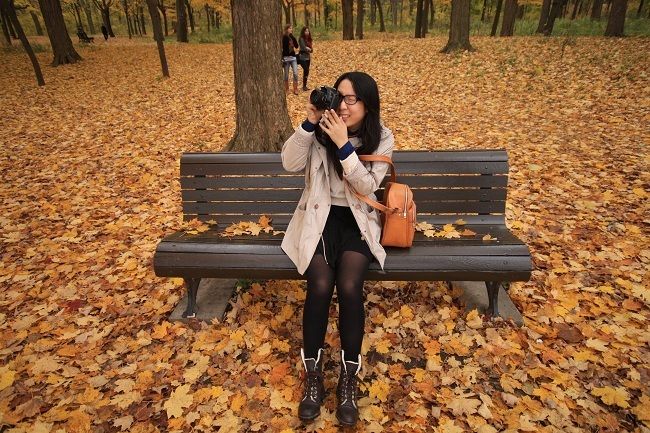 And taking pictures! : 3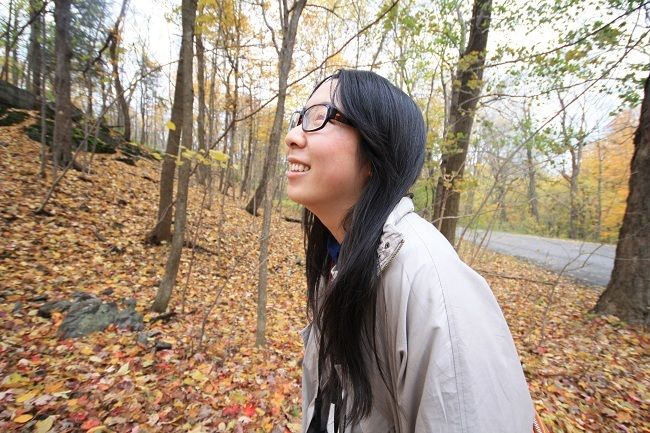 Something funny happened, we were walking on Mont-Royal street and this asian-sounding hobo goes: "Hey pretty lady! Can I be your boyfriend?" to Adrienne. According to her, she seems to have a knack for attracting the right types of guys :B

Miss Adri's outfit is very nice (or maybe I like it because it is totally my taste)
but you guys will have to go to her blog to see the nice details : ]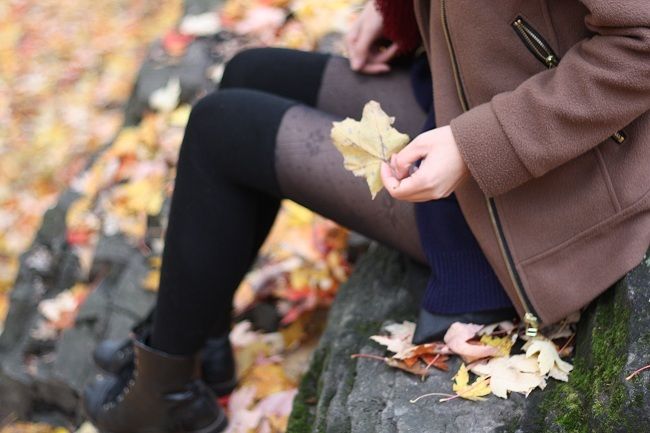 Adrienne and I had a fun time taking pictures, eating and laughing : ) Sometimes you gotta stop stressing about school and just take a break! Go out and smell the fresh air, there is so much more to life than midterms and assignments!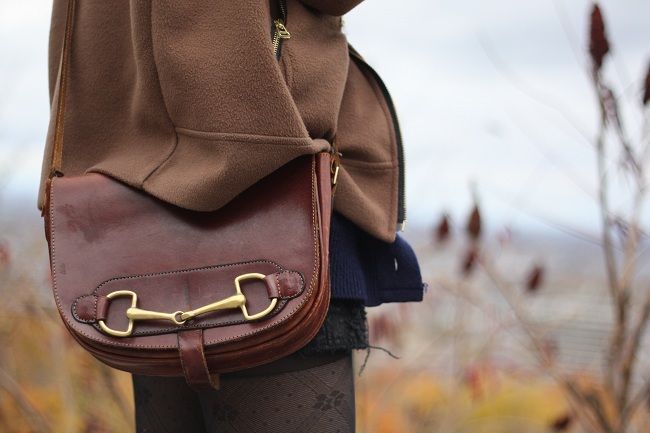 Diane's bag that I always borrow kekeke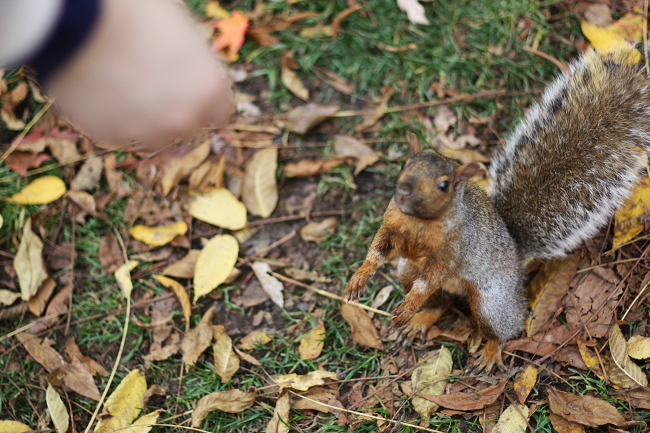 This is how most parents probably feel: "I give you food cute little squirrel! Pose for me, I feed you!"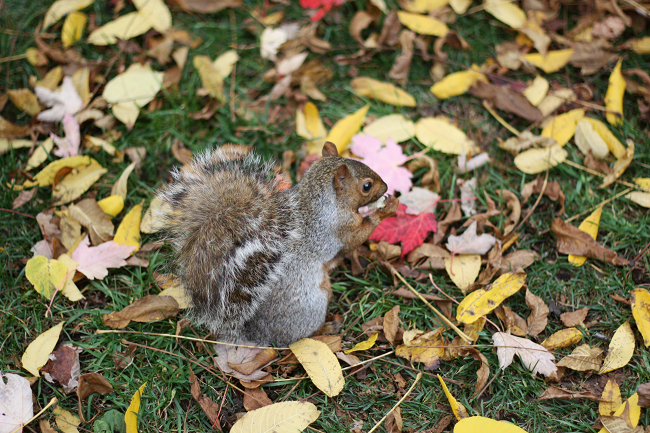 And you run off with the food you ungrateful thing!
The weather is still beautiful so go out and enjoy yourselves. I leave you guys with a funny picture to cheer y'all up from the midterm blues TT__TT: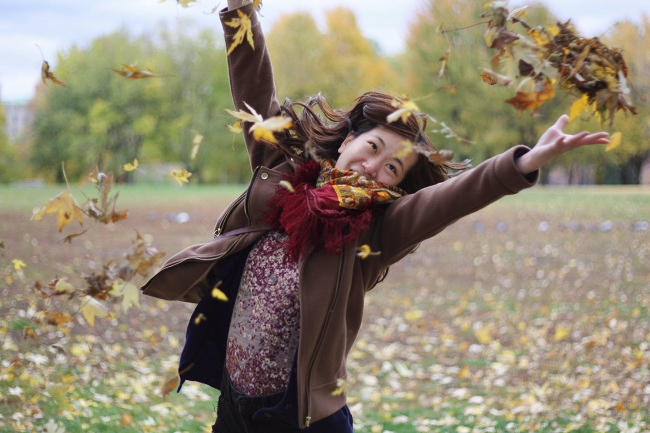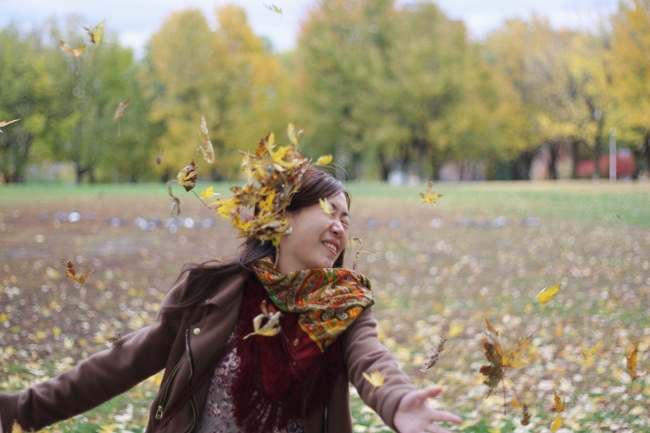 Yup, wind blew the leaves right back at me...

Until next time : D~