It was scorching a few days ago and now it's super cool again~ I got used to my summer wardrobe so I didn't know what to wear. I kept seeing Zipia models wear their leather jackets under a cardigan so I tried to emulate them: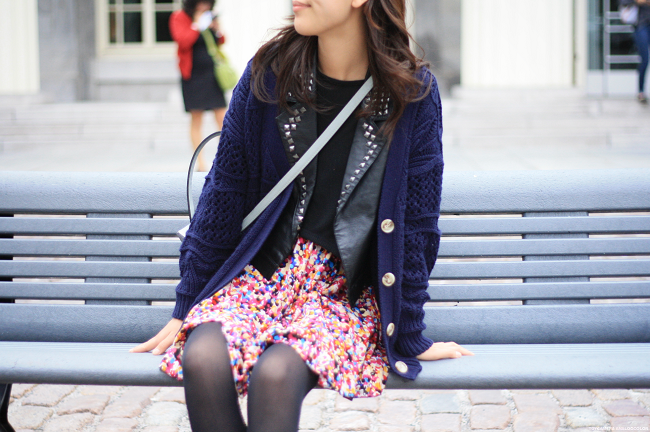 Cardigan: G-market
Leather jacket: Urban Outfitters ages ago (modified into a vest by my friend's mom)
Black crop top: Ardene
Dress: China

Monkey is becoming better and better at taking OOTD's! I think I will go reward him with a banana or two >: ] My posing hasn't gotten better though U____U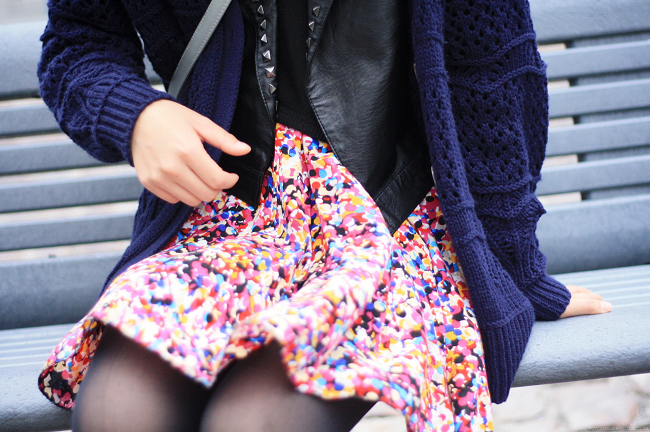 I really like the vibrant print on this dress. It's the perfect summer dress because of its youthful colors and the bounciness of the flare shape!