Today started out as a fun day: I had lunch with Lumama and we went to bother Monkey at Godiva. After that, Lu went to school to study while I met up with Miss Adri to walk around le Marché Atwater. The market is filled with potted plants, fresh fruits/veggies and happy people (us included)! It was the perfect backdrop for an OOTD JAJAJA!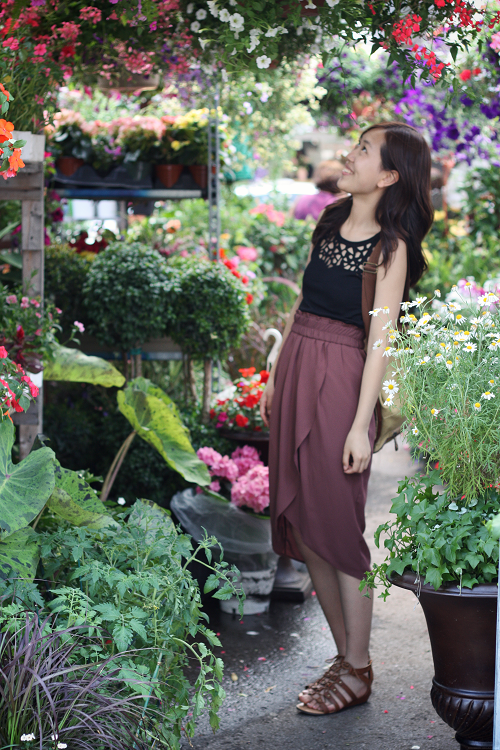 Thanks Adrienne for the pictures :)

Dress worn as top: Gmarket
Wrap skirt: Simons
Sandals: Forever21
Backpack: Zipia (3 years ago)

I haven't worn that skirt since I bought it because I felt it was really trendy and an awkward length. It was an impulse purchase due to its price :B I used to shop at Simons when I was 14-15, I have outgrown their style since then. However, from time to time, Simons has some really nice stuff (they're just too overpriced : C).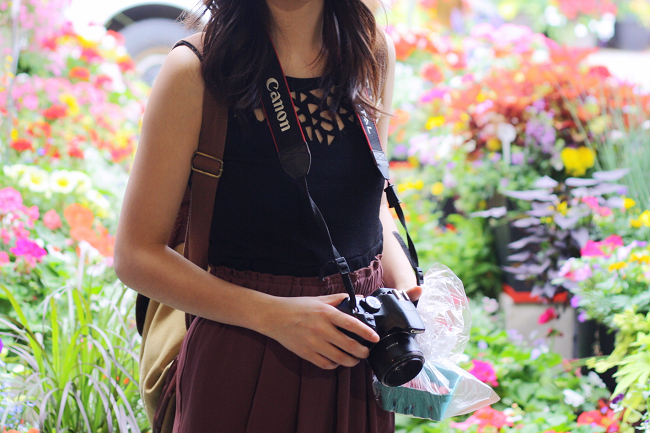 Cutout detail of my dress worn as a top : )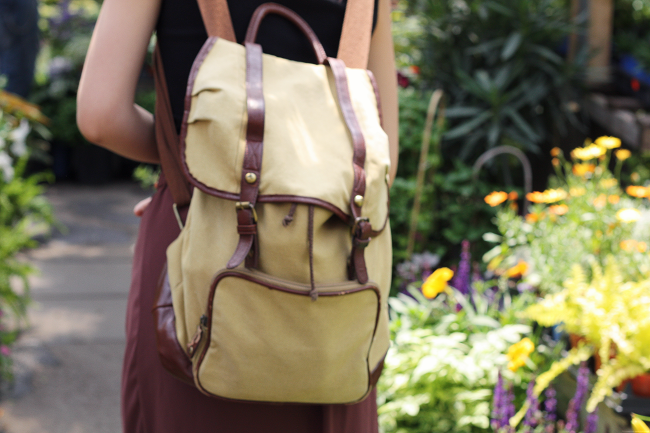 My trusty old backpack that I got from Zipia ages ago! The inside has ripped completely and the fake leather lining is peeling away.
BACKPACK, YOU HAZ FAILED ME TODAYYYYY TT____TT *to be explained further down*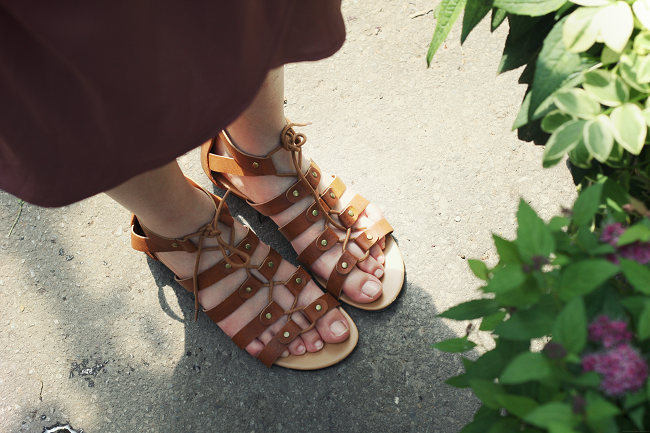 Adrienne warned me that the sandals at forever21 have absolutely no grip! I was practically skating in these on the marble floors D: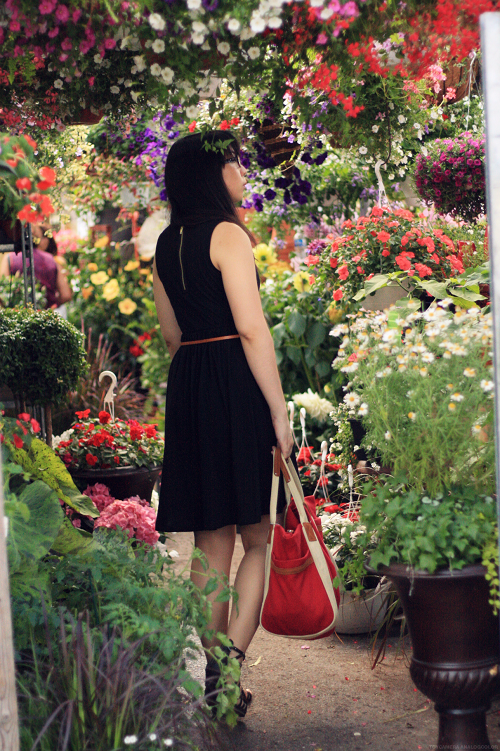 Adrienne wearing a simple black dress~ If I had worn my dress without the skirt, we'd be UBER matchy without even planning it haha!



Nice pictures of flowers Adrienne took! I've come to a realization thanks to her that my camera has technical problems when it comes to auto focusing properly.

All those years, I've blamed Monkey for being a poor photographer! It was actually not his entirely his fault, woops : D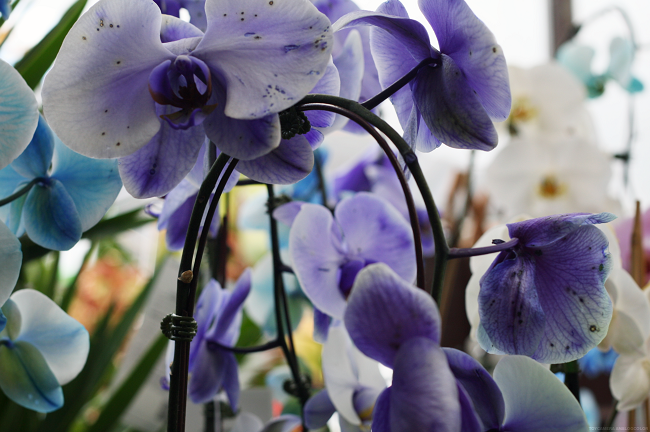 PRETTY ORCHIDS! Look at those colors :D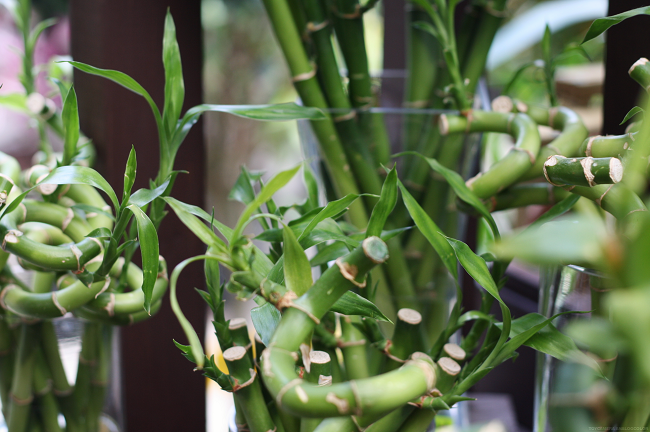 I told Adrienne that I needed her to make me some panda figurines that I can attach to these bamboos once I get my own place!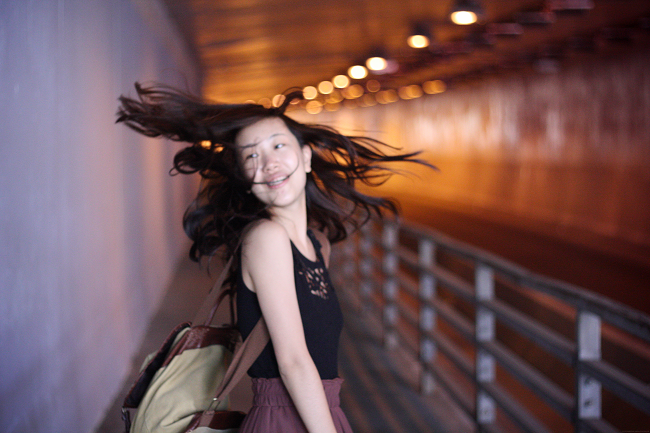 This is our version of a graceful hairflip in the middle of a tunnel : ) Lol look it's as if I've got braces!!!!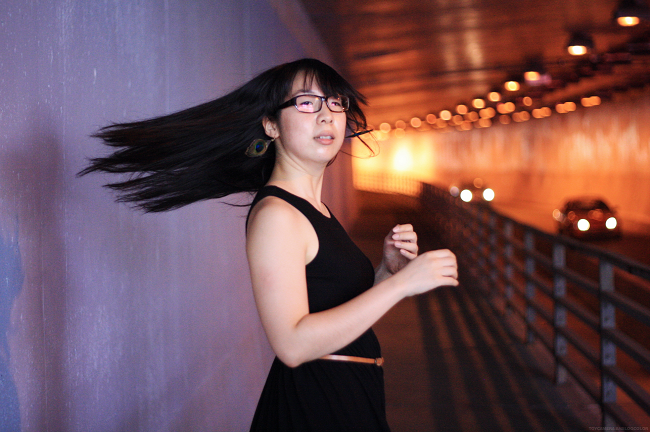 Yeah... not as graceful as we'd like it to be : B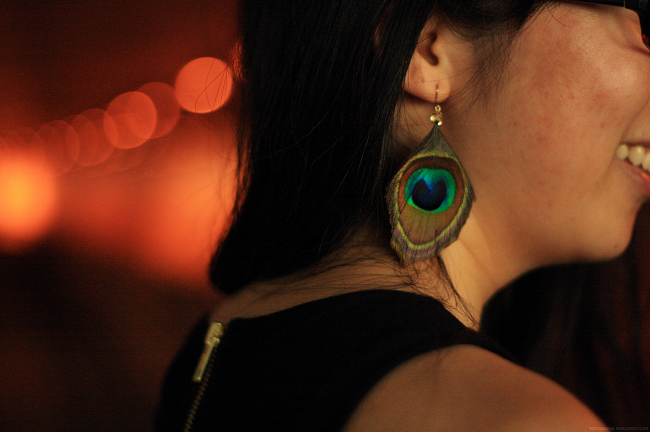 A close up of the peacock earrings Adrienne made herself from real peacock feathers she got from a trip to a farm : P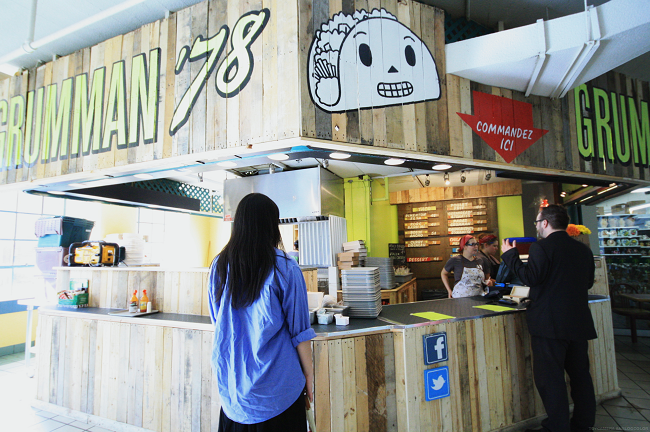 We got hungry so we grabbed a bite at Grumman's! Apparently this place is very famous for their delicious tacos so I wanted to try. It's quite expensive (~5,xx$) for the amount they give but it's VERY VERY VERYYYY yummy!

It's also at this place that I lost/got my wallet stolen. I had paid for my tacos and put my wallet into my backpack. I didn't really pay much attention to it and was busy talking to Adrienne and Monkey. We left the food court and an hour later, when I was about to eat some more, I realized that my wallet was gone. I remembered that while exiting the food court, someone had bumped into my backpack. My suspicions were confirmed when I saw that someone used my visa and I cancelled it right away. -SIGHHH- \(>____<)/

I'm really sad that I lost my wallet : ( Not because of its monetary value but because of the priceless polaroid pictures and the fact that it was given to me by Monkey for our 6th months : C I feel so irresponsible, I just never expected something like that to happen : X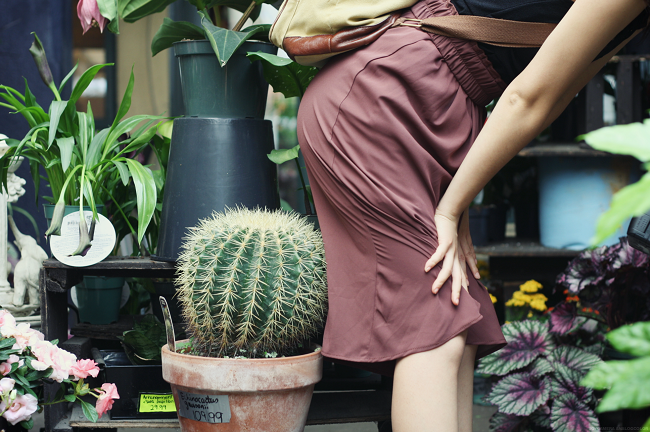 Ah what a pain in the ass it is to have your wallet stolen! I'm taking it as a message from the wallet gods telling me to

STOP FRIKKIN SPENDING : P