I wanted to buy Monkey a pair of jeans using my cash balance but I didn't have enough : C
As a result, I browsed through G-market hoping to find something that I could afford with my cash balance and ended up hesitating between many articles. In the end, I just bought them all BAAAAAAAAAD PANDAAAAAAAAAAA! I actually received these items last week (before going to Toronto) therefore I didn't have the time to review them.

This is gonna be the last review for a while because I am embarking on a fashion diet (123989328474e attempt). I really want to stop spending so much money on disposable things and more on enrichment of the mind and soul >___< I

OOOH I'm getting too deep for myself!



(Like the previous review, the stock pictures are linked to their respective G-market shops)



I had planned to wear this get-up for my birthday : P It's so summery and youthful! After purchasing this skirt, I remembered that my mom had a tweed skirt very similar to this one. I guess mother's style does have an influence on daughter's style!




I first saw this skirt on Zipia and I died a little bit inside. They had a purple version of it too and both were gorgeous. The price however is anything but. I couldn't stop thinking about it and when I found it on G-market, I knew I had to buy it!






(The stock pictures are from Zipia)



The skirt cost 41 w/o shipping on Zipia. It cost 29 w/o shipping on G-market :DDDDDD I was so excited for it but when it came, I was a tad disappointed. The skirt is actually quite large :X I purchased a small but it definitely doesn't fit snugly like in the pictures above : C Also, the material isn't what I expected: it's plastic-y. Other than the fit and the material, the style is exactly like the stock picture. I figured out that on G-market, you should never pay too much for something because whether an item costs 10 or 40, the materials are pretty much the same.



The same skirt in purple (as on Zipia), I couldn't find the purple skirt on G-market though :P I found tons of Zipia on G-market : >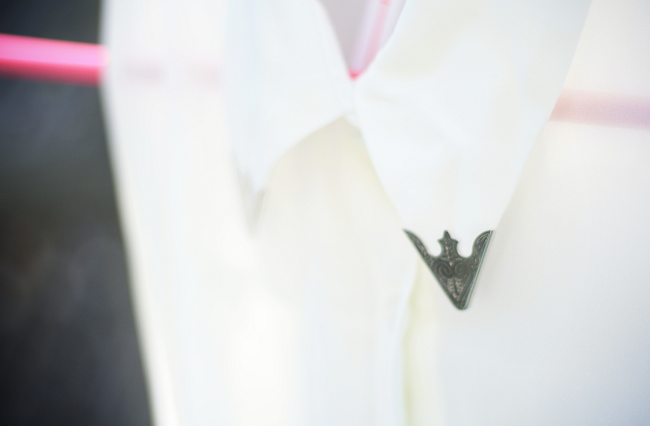 The second item I bought is this simple hi-low white blouse with silver tipped collar. It was 18.xx$ and it's exactly like the stock picture. I don't have much to say except that I love the silver tips!!! I know it's super trendy and might go out of style soon but I really like it >D<

5/5



They also had this blouse is blue and black : ) It's from the same shop where I got my white rose pocket blouse.



This bag was only 12$ and its quality reflects its price. I wish I had gotten another color because unlike the photo, the color is actually a dirty beige :X The synthetic leather is very cheap (it's super wrinkly as you can tell) and I found an unidentifiable stain on the interior pouch. The golden hardware seems like the ones on those plastic tiaras on barbies. I'm actually surprised that this bag is so photogenic haha :P I think it would've looked nicer in another color therefore I'll give it the benefit of the doubt.

3.5/5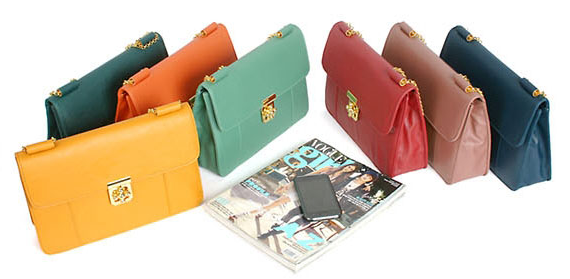 KAKAKA I GOTTA STOP SHOPPING ; OOOOO UNTIL NEXT TIME - PANDA OUT -!