The weather has been really gloomy the past few weeks : P We're already in May but it doesn't feel like summer's here at all! Despite the gloomy weather, I still wanted to wear a cheerful skirt : DDDD My boyfriend thought the skirt didn't match the "punk" leather jacket (that's how he calls it) and wouldn't stop nagging about it~ I asked him to take a picture for me so that I don't need to use one in a mirror but all the pictures ended up failing : X LOL! It's not entirely his fault because I fail at modelling D:

We went to Indigo and bought his sister's birthday gift and then walked around Westmount in search of a pretty observatory place (we didn't find it...) and then I met up with my food processing classmates to eat sushi : 3 It was a good day!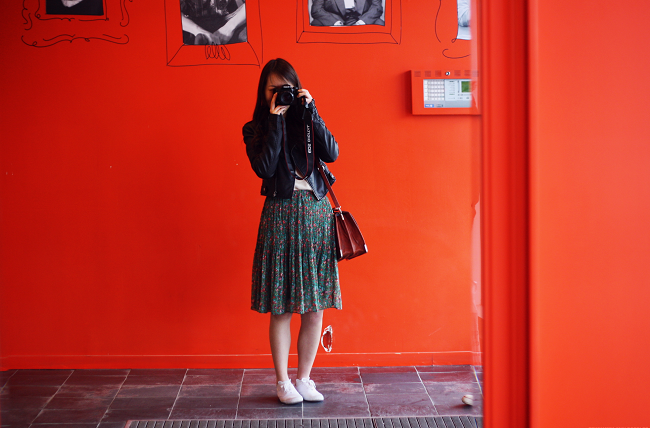 Pleated skirt: Zipia (2 years ago)
Leather jacket: random shop in NYC
Beige knit: Zipia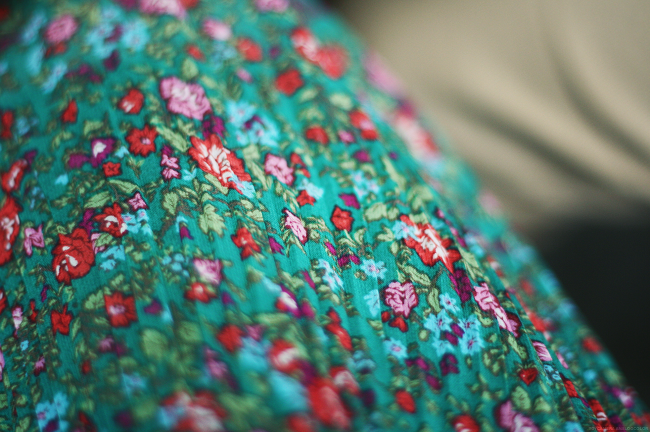 A close-up on my pleated skirt that I bought from Zipia 2 years ago (I only wore it ~4 times). Pleated skirts have been really stylish for the past year but I never really pulled mine out because I thought it was hard to match : B I still think it's hard to match and I'm not quite sure what to wear with it. It has a print that just screams: "SPRINGGGG PLEASE COME!" I hope the skies will hear my cries and bring the sun out!