My friend Miss Adri helped me set up my entire blog layout today (rather, she made everything from scratch BWUAHAHA)! I can now proudly exclaim: "LOOK AT MY BLOG! :3" She spent 5 hours working on my banner and making sure everything's as perfect as it can get! THANK YOU SO MUCH!
She also helped me take my OOTD picture : > I can now also proudly proclaim myself as THE most AWKWARD/STIFF/CLUMSY model EVER! Despite all that, she still managed to get some good shots for me (TTDTT)~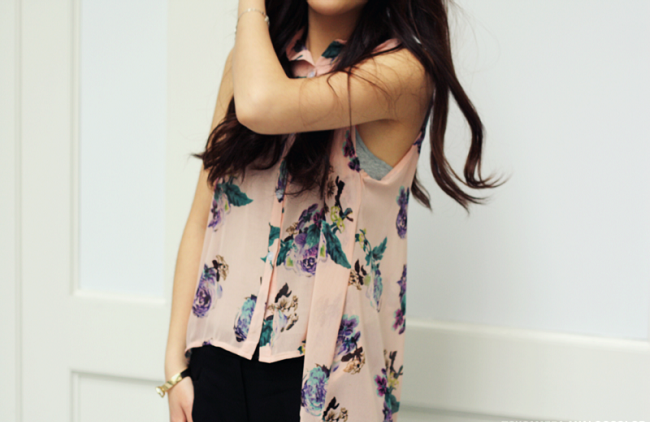 Lovely low-high blouse from a random shop in Eaton. They have tons of blouses there and for only 12$!!!! In fact everything in store is 12$ :DDDDD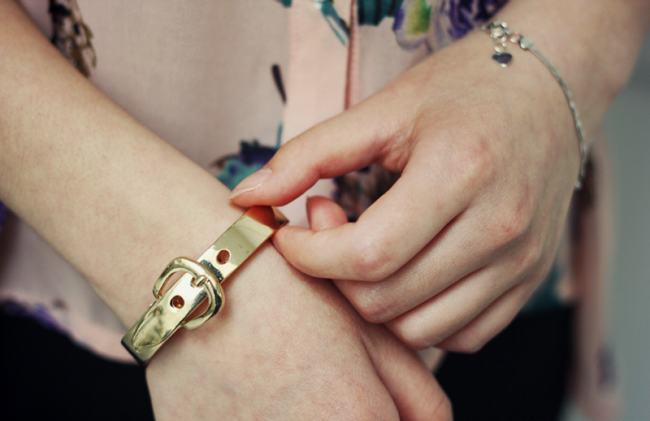 I wanted to buy a belt bracelet (in silver) from Zipia but I saw these instead (from H&M). I actually walked out of the store by accident with these in my hands but then I realized that I didn't pay so I went back inside the store : O I WAS ALMOST A THIEF!!!!!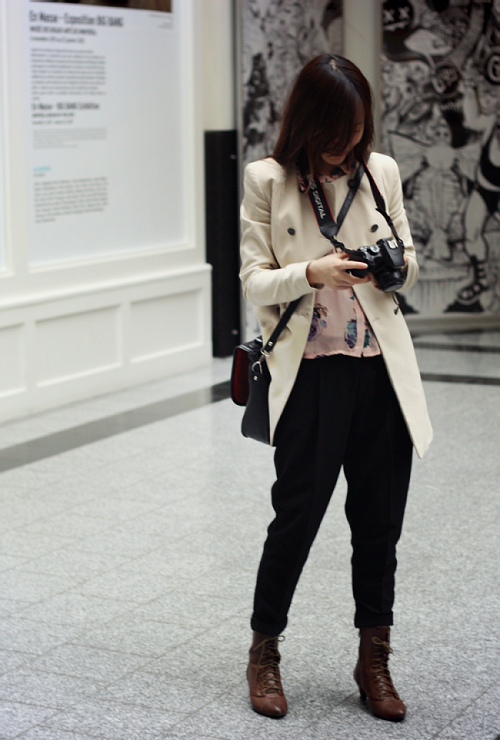 Jacket & boots: Zara
Trousers: Forever21
Blouse: random fobby shop in Eaton (same floor as Old Navy)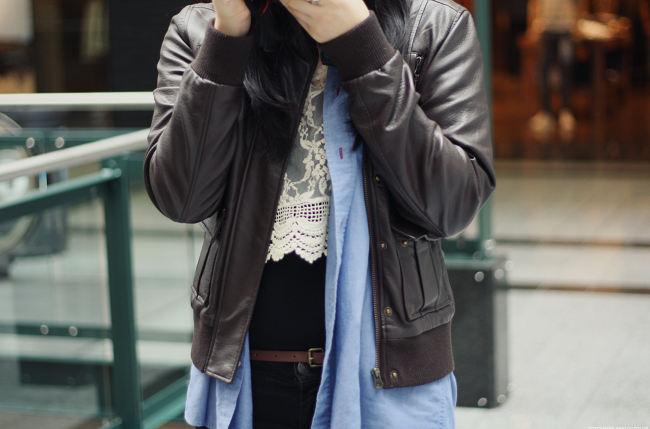 I had to take a picture of the genius behind the camera/blog layout: MISS ADRI! She also has a lovely blog which is much more creative and visually appealing so CLICK AWAYYYYYYYYY~!!!!
I went home earlier to eat buffet with my parents. My dad was working a paper for the past few months and it got published so he was really happy. We ate buffet (as always) but then I got into a fight with my parents at the restaurant -sigh- : X BLERGH!
To make matters worse, my separation techniques teacher called me and told me if I didn't reply by noon, I'd have an incomplete mark (the lab TA lost my lab report mark TT__TT and I threw out my lab report because school's frikkin over!). I called him SUPER LATE and practically begged him for another solution. He ended up telling me that he'll ask the lab TA to re-correct the electronic copy I sent her. -SIGH- I almost got a panic attack! *NERD MODE ON*