Today, I played with the settings on my camera in order to familiarize myself with my new lens :) After owning a DSLR for almost 3 years, it is only recently that I've stepped away from the automatic settings and ventured into the realm of the semi-manual/manual settings. It's tricky to get the exposure right but it is fun learning new functions and all~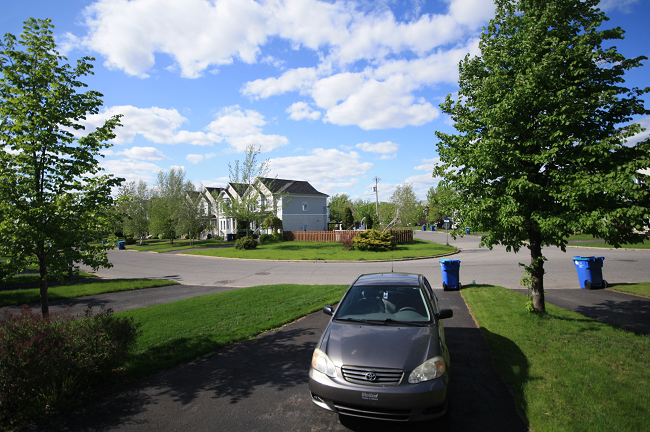 My front yard :) Hello car, that I'm gonna drive later tonight!
MEEEEEEEEEEEP I can't get enough of the ultra wide angle!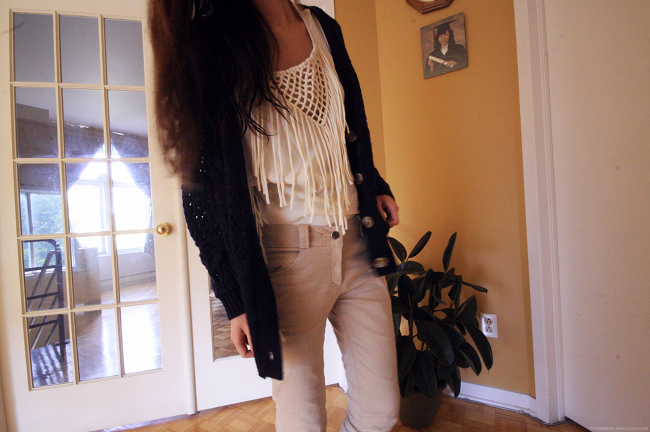 Fringe top: H&M
Beige pants: Zipia (2 years ago)
G-market: Cardigan
Taking OOTD's with this lens is so much easier, I'm only 30cm away from my tripod and I don't have to click on the 10 second self timer, 2 seconds is more than enough >:D This lens is also PERFECTTTT for selca-ing because it doesn't get so close that you can see all your pores and it keeps the image interesting by allowing a good view of the background!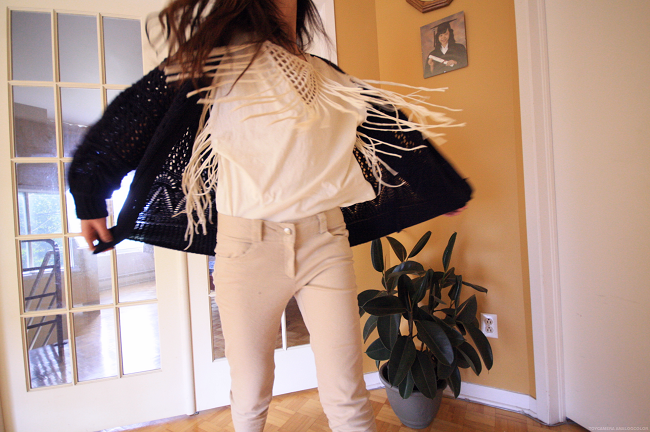 -BURSTS OUT OF HAPPINESS FROM OWNING MY SIGMA BABY- JAJAJAJA X-D LOL
hehe I just wanted the fringe to fly everywhere : P
Just casual, I've been very casual the past few days~ (actually this is my fancy casual 'cause my casual casual would be sweats and an old tee : P). I can't wait to go work on the weekend, I have a HUGEEEEEEEEEEEE hole in my wallet now and I need to earn my money back!