Last night, I was pondering what to wear today. I tend to do that so that I don't waste my time in the morning and while thinking about it, I was hit by an ice cream craving : P
♥
♥
♥
GREEN TEA POPSICLE~
♥
♥
♥
Therefore, my outfit of the day reflects my craving : 3 I have noticed that pastel on pastel is very trendy this season therefore I allowed myself to wear this overly cute outfit!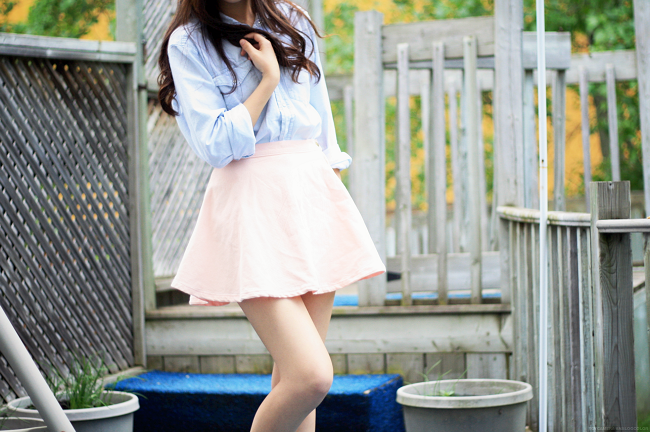 Denim shirt: H&M
Skirt: AA
Did I mention that taking OOTD's with a tripod is damn hard D;;;;;?!? I took this shot at least 50 times kaka >___<;;;
This AA skirt was gifted to me by my close friends 2 birthdays ago. I love the corduroy texture, the bright yet pastel-like pink color (the picture doesn't do it justice) and the flared shape. I actually never wore it because it is awfully short and I'm shy~ I have a lot of very short shorts/skirts but the shape of this one is gives perverts a full view of my Asian rear if I were ever to go up a flight of stairs!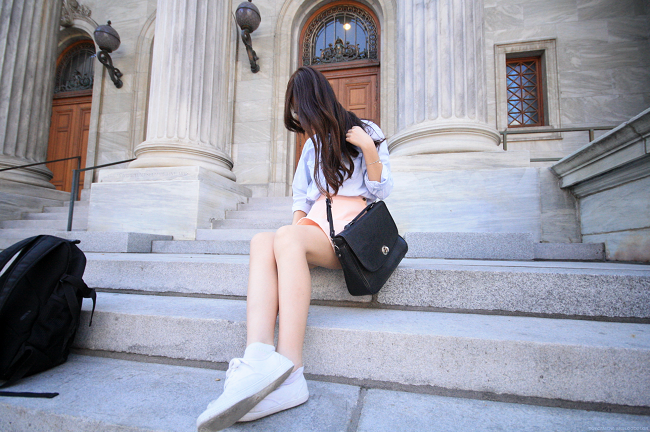 We went to eat at Imadake because I wanted ramen (I'm currently watching a Japanese drama so unconsciously, I'm doing lotsa Japanese-related activities :P).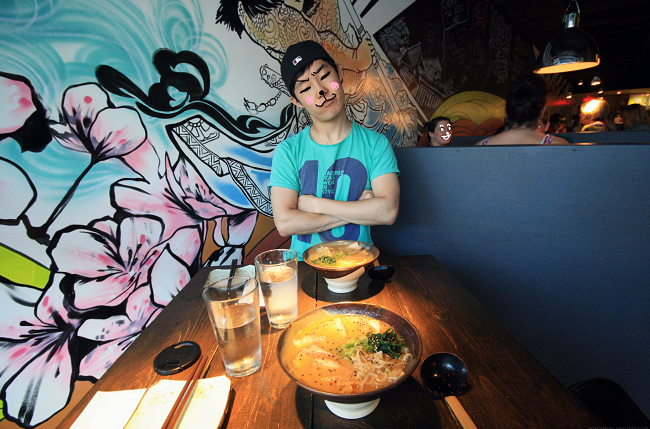 Imadake
4006 St-Catherine West
The monkey just wants to eat, hurry take the picture!
They painted the walls of Imadake and I thought it looked REALLY cool. I specifically asked to be seated near the wall so I could admire it :3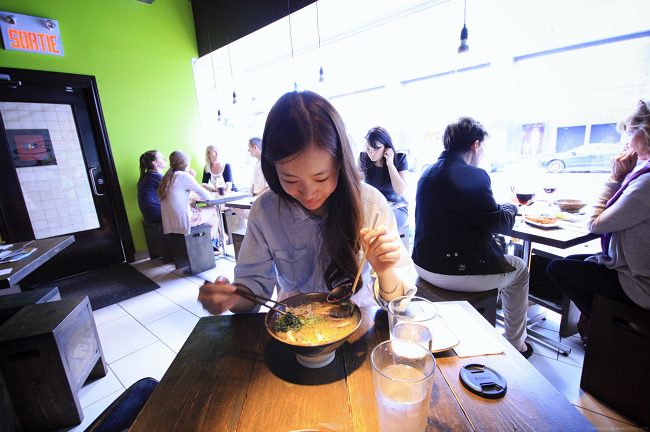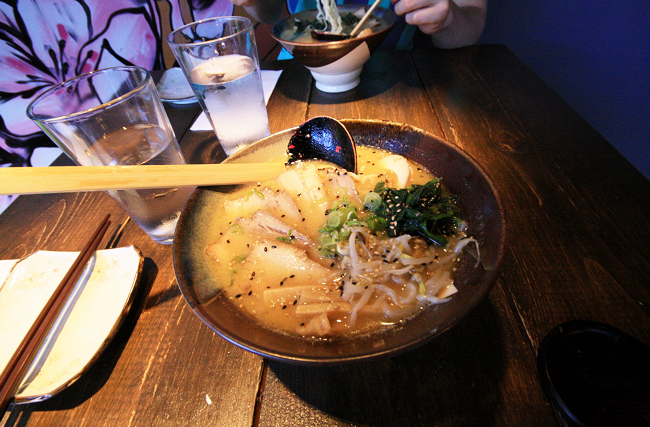 The ramen was quite good, nothing out of the ordinary. The noodles are instant noodle noodles but the pork belly was really chewy and tender :3 The egg was good too! This place is more like a Japanese-style bar with tapas-like dishes. The waitresses participate in screaming SAKEEEE BOMBBB with the customers which is a funny sight =P
Today was relaxing, I'm enjoying summer so far~