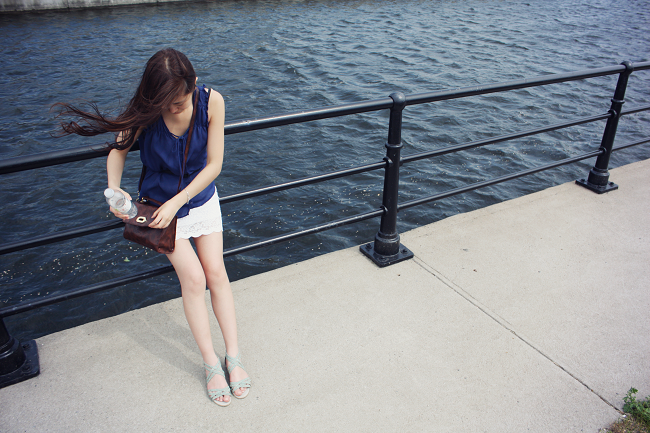 Thank you Adrienne for taking my pictures :)
Yesterday was extremely windy with dark clouds and sunshine playing hide and seek with each other. I hung out
Miss Adri
and we ate pho, walked everywhere till our feet were hurting. It's nice to walk around and discover this city in which I've lived for a decade already! It's crazy to think how quickly time flies by. Both yesterday and today, I bumped into some HS friends who are already so much more ahead in life. Sometimes, I feel like I'm wasting my time away and at other times, I know that everyone has their own pace (I've always been a late bloomer).
Since it was so windy, I thought it would be easy to take cool pictures. Pictures where it looks as if the wind is blowing you away! I made
Miss Adri
jump and swirl all around. Other than having a nest on your head, we wouldn't be able to see the wind blowing : x It's fun to hang out with chill people who also blog : ) I got tips from her and we took each other's OOTD's (always awkward but getting better no? D:) She actually DIY-ed everything she wore!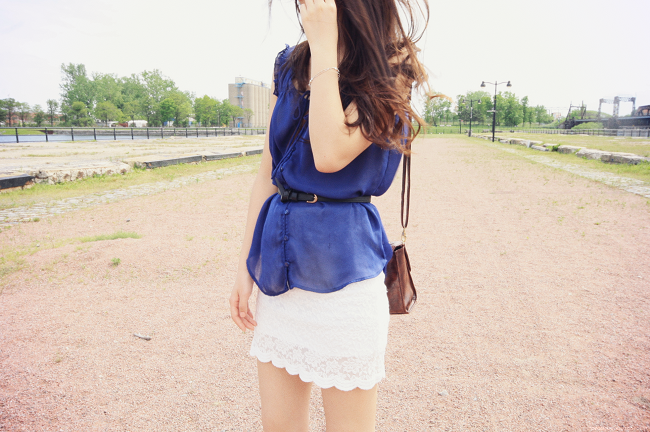 I wanted to dress prettier because it was the 14th monthasary (yes I'm lame like that) with Monkey. He didn't even notice when we met up later to eat : C This is also coincidentally the 14th OOTD on my blog! I didn't notice till way later but both sides of my blouse had a big hole in it =___= bleh zara quality!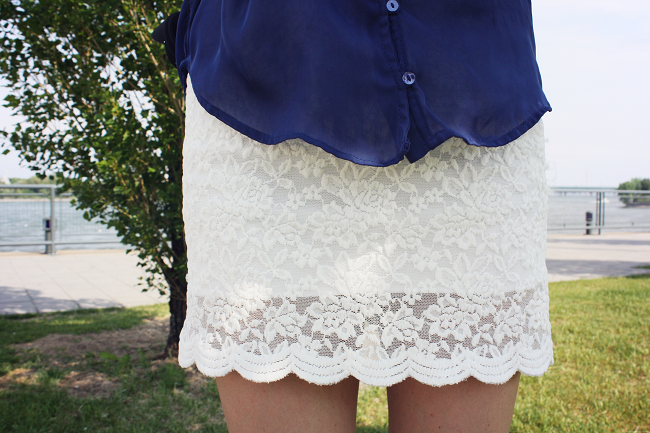 Blue is my favourite color, combined with white makes me think of the beautiful houses in Santorini, Greece that I saw last year! It was really pretty : 3 How I wish the wind could've blown me all the way back to the Greek islands!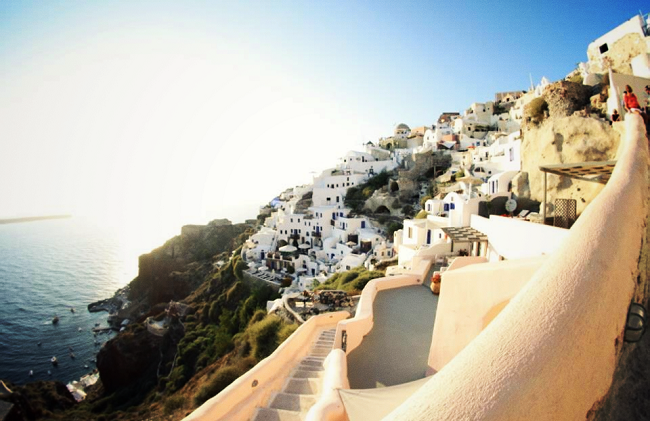 A picture I took in Santorini, doesn't it look like paradise?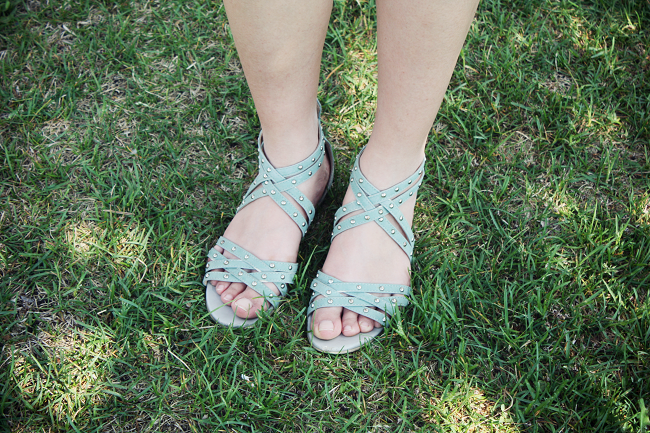 A close-up of my minty sandals. I really like them but I think it might be time to retire them : T Maybe my feet grew since 2 years ago but they're uncomfortably tight : X Somehow, sandals never last long with me. I can't wait to receive my new asos sandals BWUAHAHHAHAKAKAKKAKA!

Follow my blog with Bloglovin