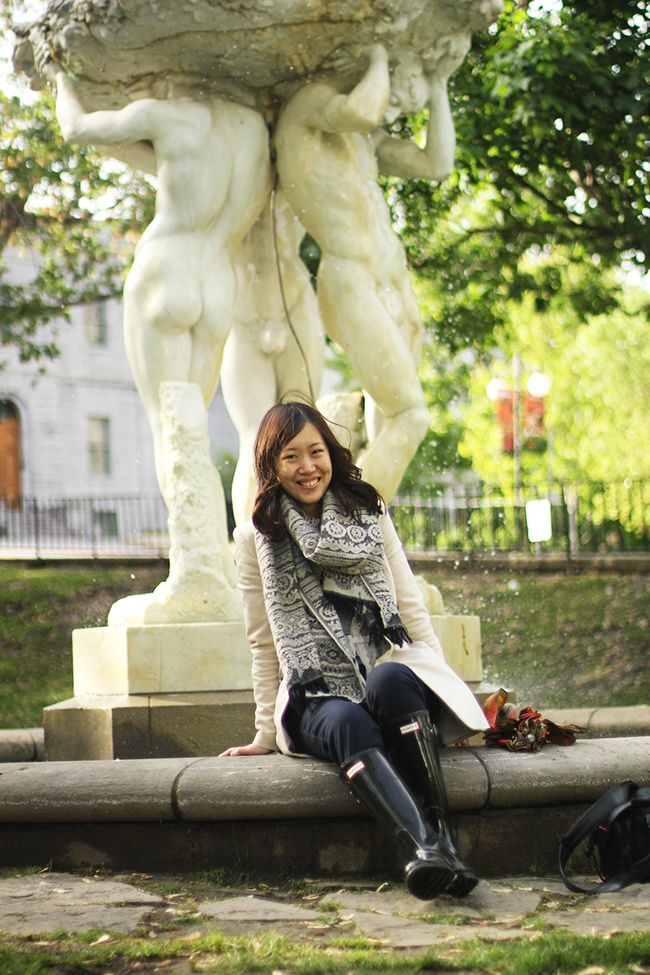 Greetings readers! My blog has turned awfully boring these days : B I've been very busy with my internship and since I don't have money or time to shop, there's nothing exciting to show you guys : C
I did grab 2 pairs of trousers last month for work. They are so comfortable and I feel chic and grown-up when I wear them haha! I've been wearing them almost every day and I can't wait to get some more once the summer sales start!

Time to start cultivating my office wardrobe!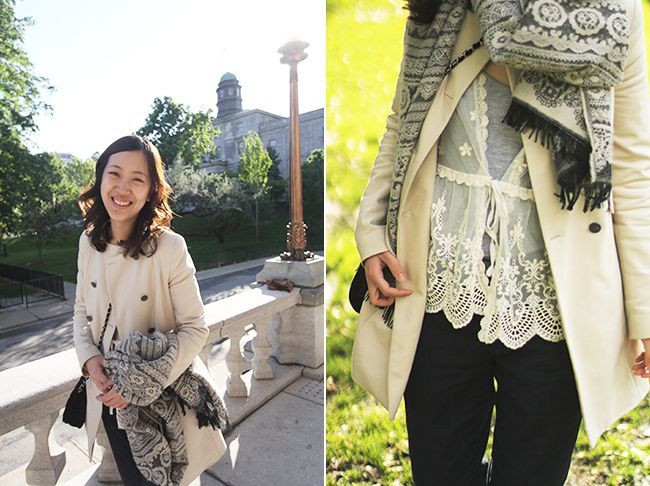 Jacket and pants: Zara
It's been super chilly in Montreal so I took out my jacket and layered up!
I was close to grabbing my winter jacket but I'm glad I didn't because later during the afternoon, the rain clouds started to clear away. Last week, I was walking to work and suddenly it started flooding rain from nowhere! I was caught outside and the wind blew all the water into my boots and pants .____.;;; I worked the entire day with wet pants >___<
I didn't want to be caught off-guard again so I wore rain boots. The rain boots kinda kills the chic-ness of trousers boooo. It didn't even rain a drop when I was out DANGIT!
Unlike my boring schedule, Lily is leaving for a solo Europe trip in less than 2 weeks!
I'm so excited for her! She will be blogging about her adventures so you guys should follow her blog and join her journey : )

Perhaps it will inspire some of you to go on a solo self-discovery journey too! I know that I'm dying to travel again as soon as I have time (-cough-and money... those things come together!)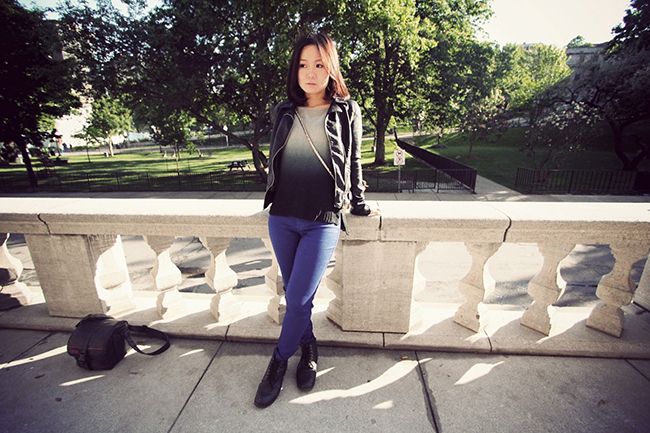 Lily is such a natural model! We were supposed to go to the planetarium that day which is why she dressed in galaxial colors but somehow we didn't get to so we just took pictures around McGill.

Now excuse me while I go watch my Game of Throne episode : P
Monkey got me into it and except for the porn and violence, I actually like the story and characters : } I have an affinity for Jon Snow, he's just so cute hehehe