On Sunday, I wanted to test out some the Brenizer technique with Monkey so we went to school to find a perfect backdrop.
We passed by the Redpath Museum, it was screening Artic Tale; the life cycle of a mother walrus and her calf, and the life of a polar bear and her cubs -- are used to illustrate the harsh realities of existence in the Arctic.
Monkey loves to watch animal documentaries so we decided to watch it. I wasn't too enthusiastic about the movie because I wanted to take more pictures. Funnily enough, I think I enjoyed the movie more than Monkey and even bawled my eyes out when the auntie walrus got eaten by the polar bear *sorry for spoiling haha*.
Monkey laughed at me and said that even the kids didn't cry!
It was just
SOOOOOOOO SAAAAD
! Yes, the room was filled with kids and their parents. The animals are so cute and I just kept wondering how they filmed it??? It's also amazing to see how much animals strive for survival. All they want is food in their belly and they're happy~ Humans should learn something from them : O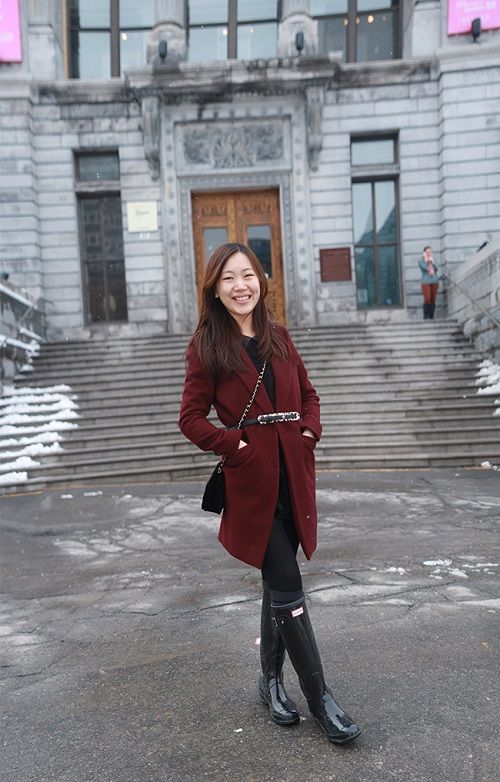 Before the movie, I prompted Monkey to take an OOTD for me. I'm wearing the same color palette as my last post but the look is very different : P
I've been wearing my Hunters non-stop, it's probably the most expensive thing in my closet =_+; Rainboots might not be warm but they're so useful for the slush pools in Montreal!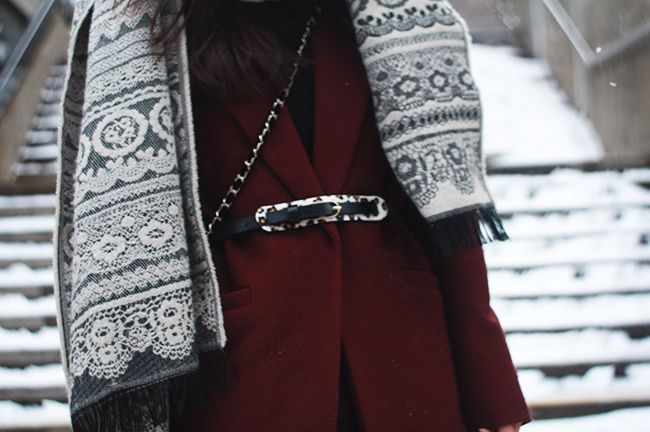 Scarf: Lowry's Farm (Japan)
Belt and bag: Zipia (2+ years ago)
Once again, I want to demonstrate how cool Brenizer method is~ This is what I would otherwise obtain without the technique.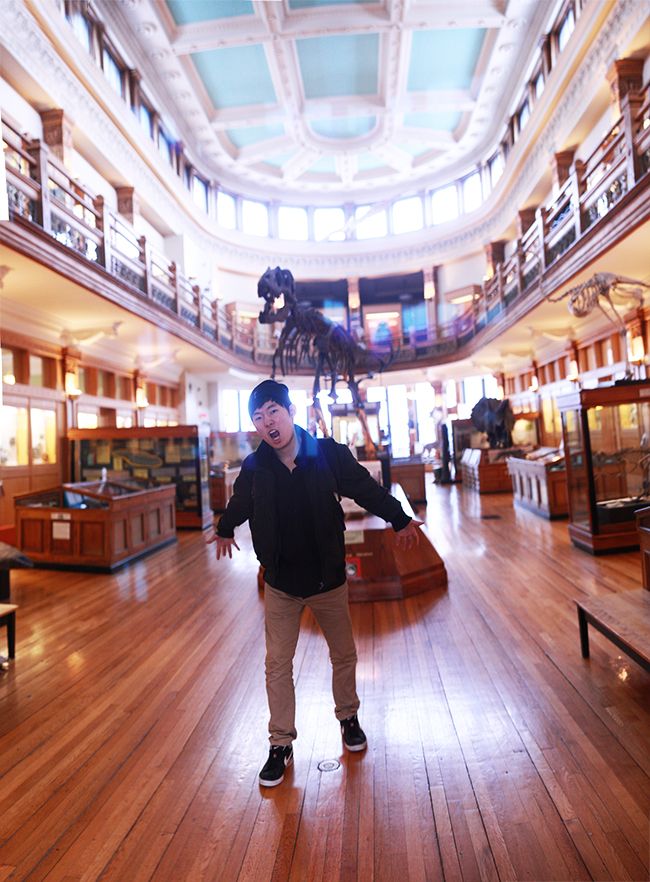 And this is a picture obtained using the Brenizer method :-) I'm so proud, I think this is like the only picture I've taken so far where everything stitched perfectly! The Redpath Museum is actually quite interesting, it's a nice place to hang out on a cold day~ Plus it's free! They screen documentaries every Sunday and you get cupcakes :D You can't say no to cupcakes!
My housemate Erin me showed this cute and sad animation sometime ago featuring polar bears. You guys should have a look, it's very interesting! It actually has more to do with diabetes than polar bears and the song is so catchy! I almost cried for this video too... ahh I'm sucha loser =___=;;;